For those looking for a multiuse bag that is as useful for running errands as it is for travel, read on for a review of the Senreve Aria Belt Bag.
SIZE
The Aria Belt Bag measures 8″ in width, 5″ in height, ~2″ in depth, and weighs a little less than a pound empty. Because of its structure, I have to be highly selective about what I carry: a phone, a compact zippered card case, keys, glasses, and a few travel-size beauty products are all that will comfortably fit in this bag.
DETAILS AND CONSTRUCTION
I like the lack of conspicuous branding on the Aria Belt Bag: the design is sleek and harks back to satchels, with a traditional flap, long strap, and front closure.
The bag itself is fairly well-built: with even stitching, a convertible strap, and a stain-resistant micro-suede interior.
The bag opens to one main compartment with three slip pockets: the one on the back wall is roomy and zippered; there is a patch pocket on the exterior of the front wall and an interior card slot on the other side.
MATERIAL
The Aria Bag is offered in nine leather and vegan leather options: Pebbled (shown, among the most common–and inexpensive–of the options available), Vegan Terra, Mimosa, Vegan, Vegan Amica, Dragon, Cactus, Mixed Leather, and Dolce.
Note that pebbled leather is not as indestructible as its finish would indicate: I also own the Senreve Maestra Bag in pebbled leather and had to return one of the first bags I received because the bag's exterior had several small, but noticeable, scratches and other blemishes. I find with lighter colors, like the Sand pictured here, the scuffs are much less noticeable. Abrasive contact that might cause permanent cosmetic damage aside, any grime can be wiped off easily with a slightly damp cloth.
VERSATILITY & ADD-ONS
The Aria Bag's main selling point is its convertibility: the 3/4″ wide removable leather strap (adjusts from 38″ to 60″) allows it to be worn as a belt bag, a sling bag, a shoulder bag, a crossbody, or a clutch.
You can jazz up the bag by purchasing one of several accessories designed for it: a Beveled Shoulder Chain, the City Scarf, a Long Convertible Link Chain, and a Statement Shoulder Strap.Shortcode

PRICE
$$445-$545; with "Dragon" leather on the high end of the range, and Pebbled on the low end.
While the Aria doesn't regularly go on sale, seasonal colors do occasionally get marked down; but, if you are after a "classic" color, Senreve holds a semi-annual "Handbag Revival" event, during which gently used bags–mostly display items or samples–are discounted 20-70%.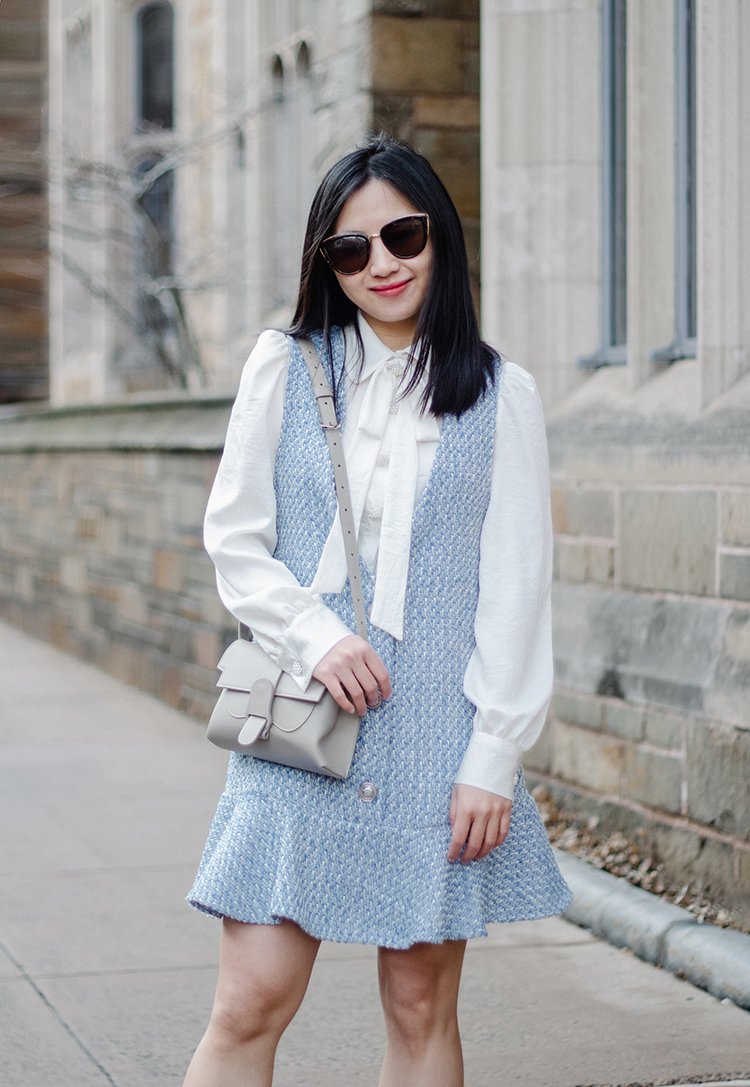 Buy the Senreve Aria Belt Bag at eBay, Senreve, Shopbop, and The RealReal.