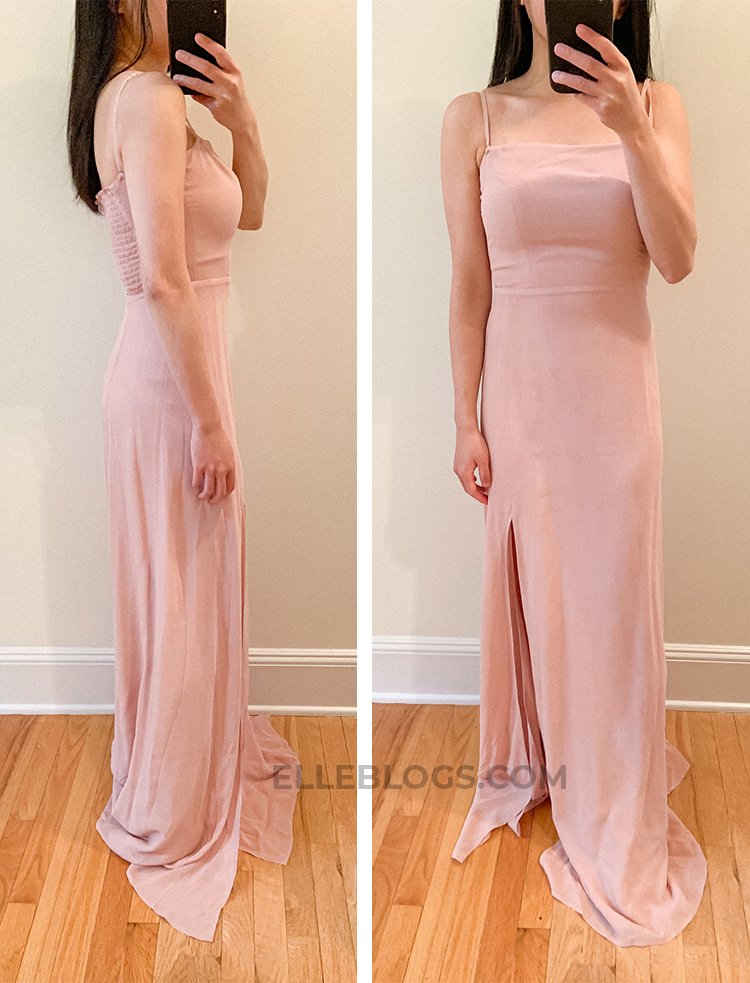 I purchased Reformation's Ingrid dress as a Maid of Honor dress for a friend's wedding back in 2019; I ended up wearing another dress for the ceremony as the event was scaled-down because of COVID, but consider the Ingrid Dress a foolproof wedding guest dress option.
The Ingrid has a classic silhouette: a fitted bodice, a flowy full-length skirt, removable thin shoulder straps, and a straight-across neckline. Like many Reformation dresses in woven materials with a fitted bodice, the back is smocked.
In terms of fit, the full-length skirt will need to be shortened for shorter people (on 5'2 me I'd probably take 5 inches off the hem); the bodice also runs small, so I'd recommend sizing up.
I am 5'2, with the following bust-waist-hip measurement: 34-24-33, and found the Ingrid Dress in size 2 to be the best fit for me.
This dress has the same drawbacks that nearly all woven Reformation pieces suffer from: the material is wrinkle-prone so will need to be thoroughly steamed before wear.
Buy the Reformation Ingrid Dress at Reformation, eBay, Nordstrom, or Rent the Runway.

More formal wedding dress options: