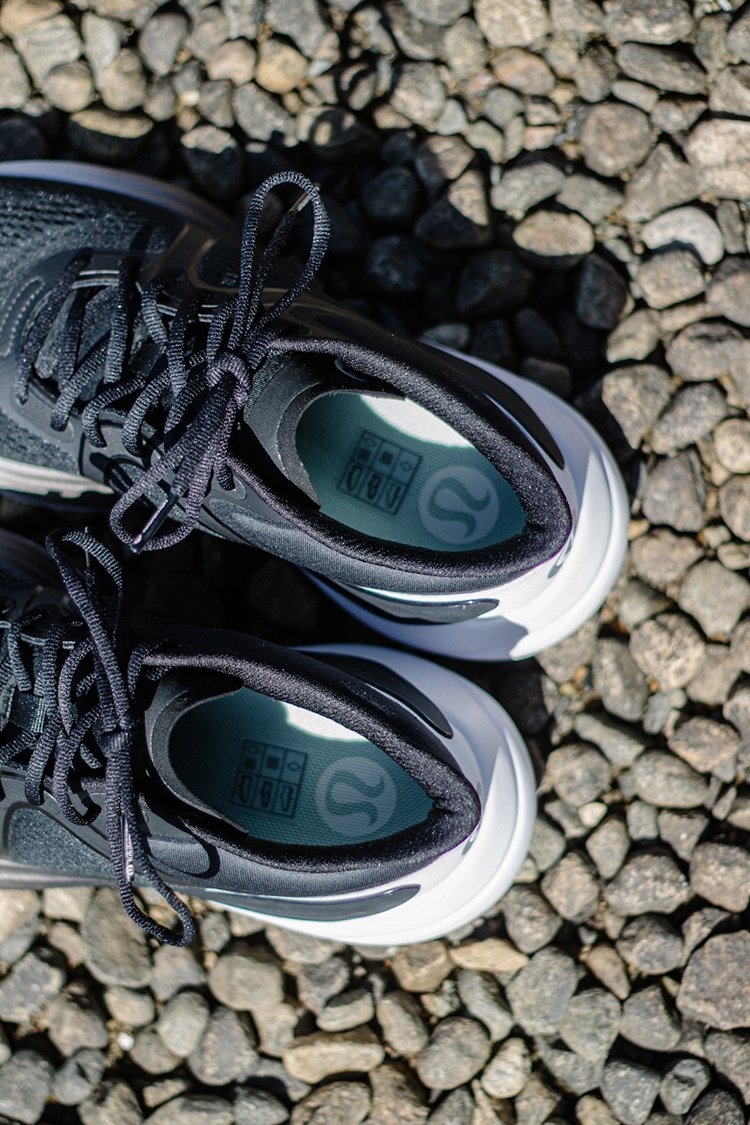 Lululemon, best known for their yoga pants, branched into footwear in March of 2022 with the Blissfeel Running Shoe. As an occasional fan of Lululemon wares and a "collector" of running shoes, I couldn't resist ordering a pair (okay, 2) to try.
The Blissfeel is an everyday running shoe that is meant to take you from the gym to brunch, and beyond. It is a "neutral" shoe, which has no stabilizing features thus doesn't affect your gait and only aims to provide support and cushion.
In short: the Blissfeel is a fine running shoe; it's light on the feet (~9 oz), required no break-in period for me, has ample foam cushioning, and hugs the feet snugly but gently. But it doesn't have any unique touches: it's not cute enough that I'd want to wear it outside of running, and it's not specialized enough to serve the needs of a specific group of runners. But big Lululemon fans might feel differently.
If you are in the market for new running shoes, read on for the full review and more photos.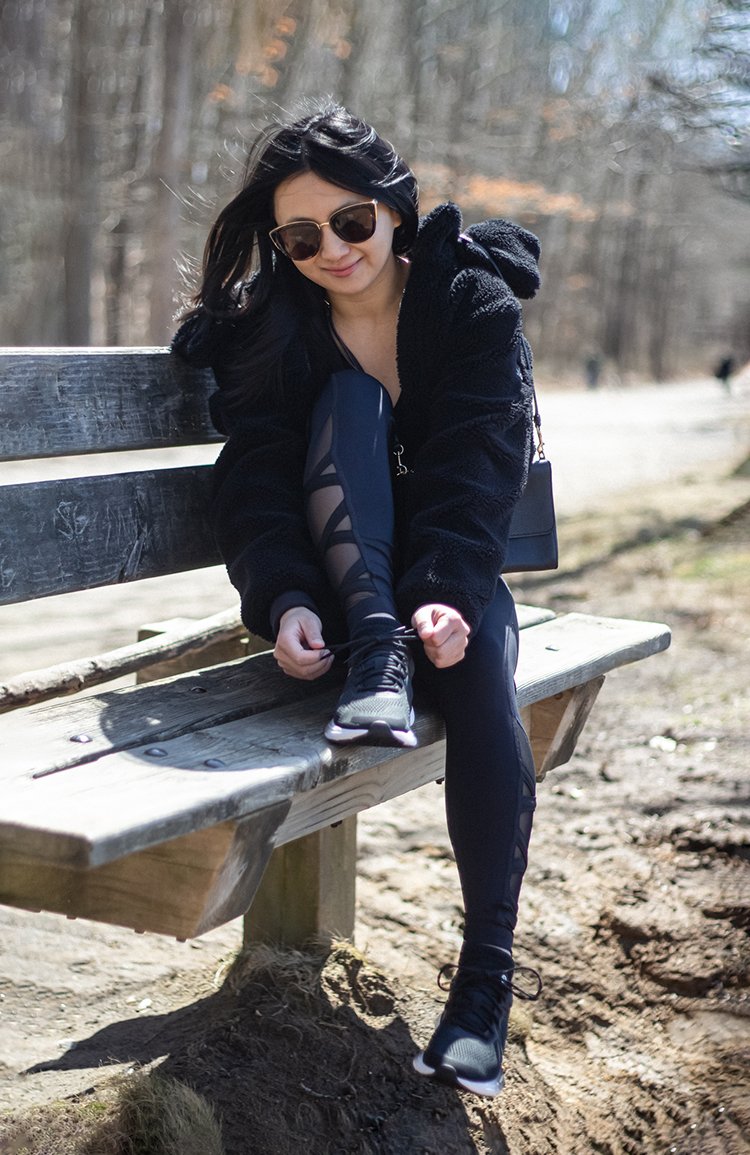 FIT
The Blissfeel is available in women's sizes 5-11, and comes in one "regular" width.
I ordered two sizes to try as I sometimes upsize in sneakers (to account for any running-related feet swelling). And I found the fit to be mostly true to size; I did not need to go up half a size for my slightly wide feet. But Lululemon does recommend going up half a size for those who normally wear wide sizes.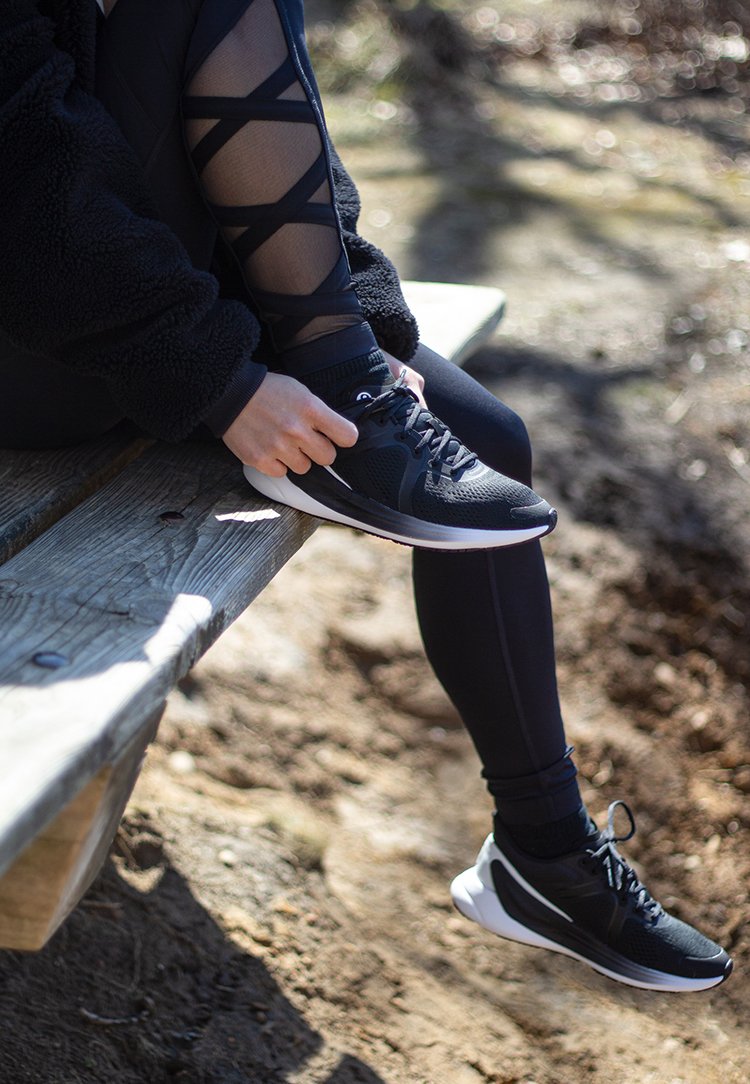 DESIGN
The Blissfeel is available in 10 inoffensive colorways (combinations and shades of black, white, gray, blue, and pink), which are supposed to evoke the colors of dawn and dusk, when most runners are pounding the pavement. The Lululemon logo is displayed prominently in several places: at the heel counter, at the tip of the toe box, at the top of the tongue, and even on the outsole.
Some features to consider: The 10-mm heel-to-toe drop is typical for everyday running shoes, and raises the heel about one centimeter higher than the toes; the heel collar is lightly padded to prevent chafing, but I find it a bit stiff; the midsole, an unspecified foam cushioning, is surprisingly substantial; and while the Blissfeel has been designed with a moisture-wicking liner, I actually find the shoe's breathability lacking.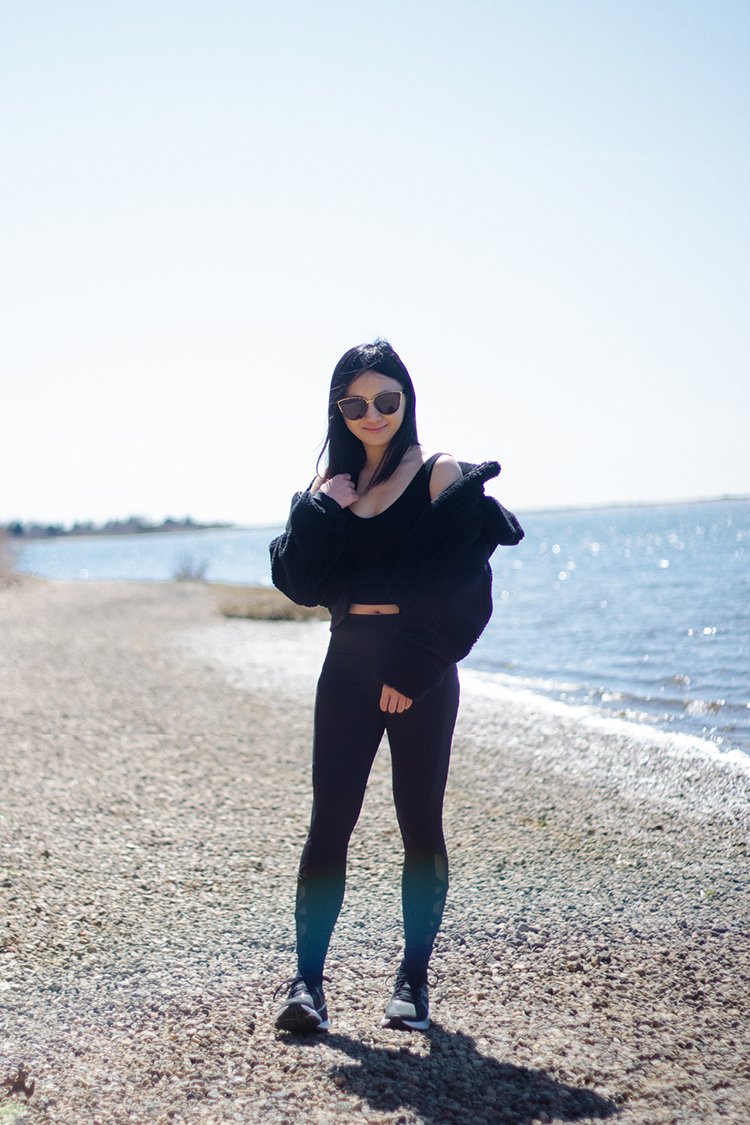 PRICE
At $148, the Blissfeel is priced reasonably for everyday running shoes. As it released to wide acclaim and is only available through Lululemon's direct distribution channels, no discounts are currently available.
I ended up keeping the Blissfeel, as I like to rotate my running shoes, and the Blissfeel is different enough from the other three shoes in my current line-up (the Adidas UltraBoost Running Shoes which I reviewed here, the Asics GT-2000 10 Running Shoe, and the Brooks Ghost 14 Running Shoe).
If you are curious about the Blissfeel, Lululemon is currently offering a 30-day free trial on their footwear.
For Lululemon fans, the brand plans to introduce three more footwear options in 2022: the Chargefeel (in "low" or "mid"), a cross-training shoe; the Strongfeel, a "training shoe designed for multi-directional movement"; and the Restfeel, a slide. The brand is also planning a men's footwear collection for release in 2023.