I originally ordered the L.L.Bean Stonington Daily Carry Tote as a gift for my brother, but he couldn't be persuaded to try it, so I ended up keeping this unisex tote for myself, after falling in love with the multi-pocketed design.
I feel it is an improvement on the the Longchamp Le Pliage Neo Large Nylon Tote that I was using as an everyday laptop carrier, but this bag is versatile enough to be used for travel.

If you are in the market for a bag with copious internal and external organization, read on for the full review: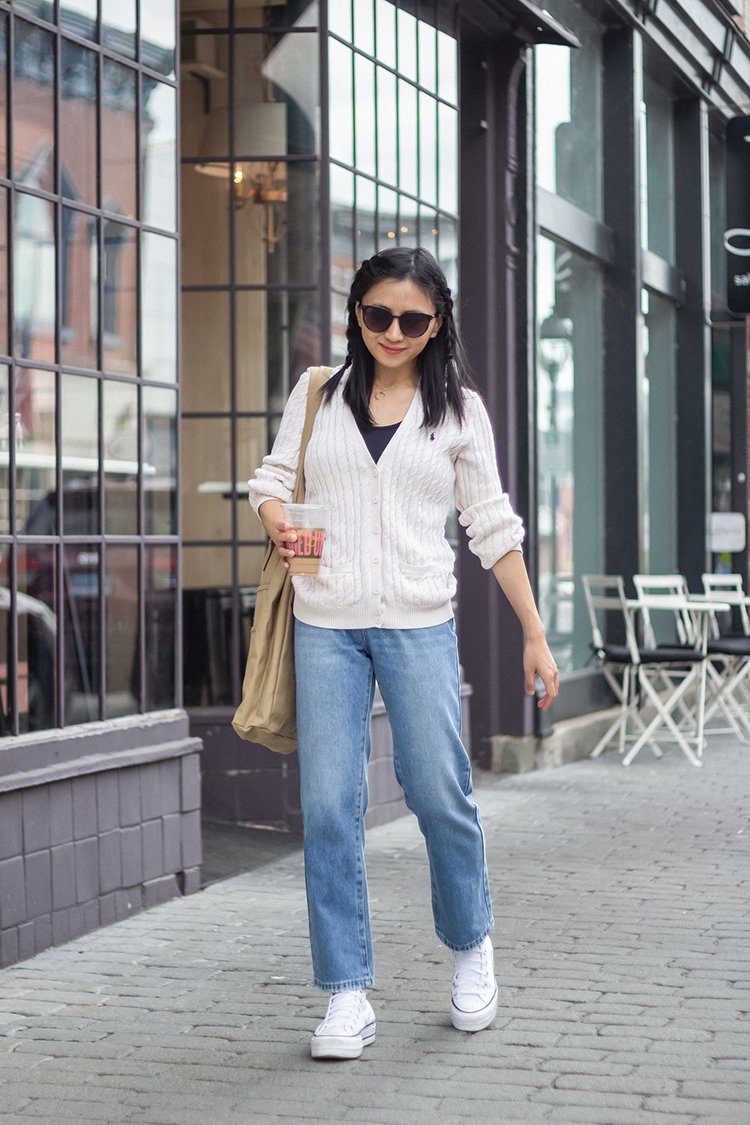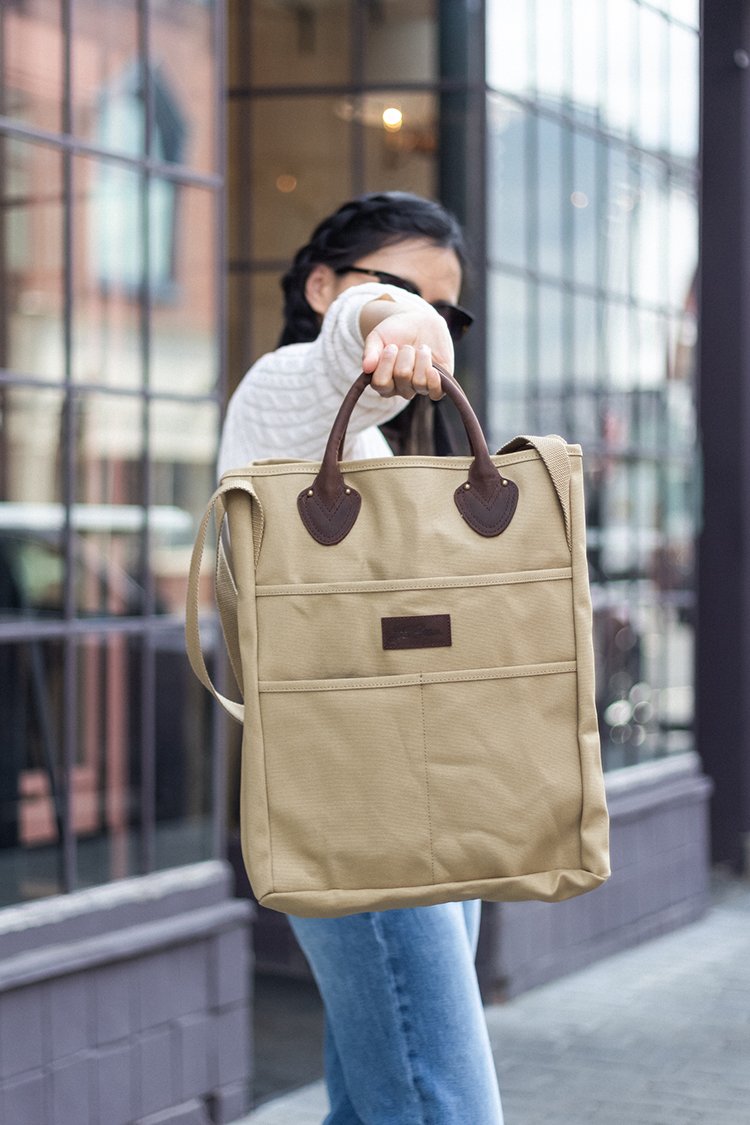 SIZE
The Stonington Daily Carry Tote measures 15.5″H x 14.5″W x 6″D at the top, and tapers slightly to 13.5″W x 5″D at the bottom. The shoulder straps have a 36″ drop and the handheld straps have a 3.5″ drop.
While this vertical tote is technically an unstructured bag, unlike a soft carryall with few compartments, it will not fit extremely bulky items (like a yoga mat) easily. And if you are short like me, the bag may hit your thighs awkwardly due to the non-adjustable shoulder straps and the long bag shape.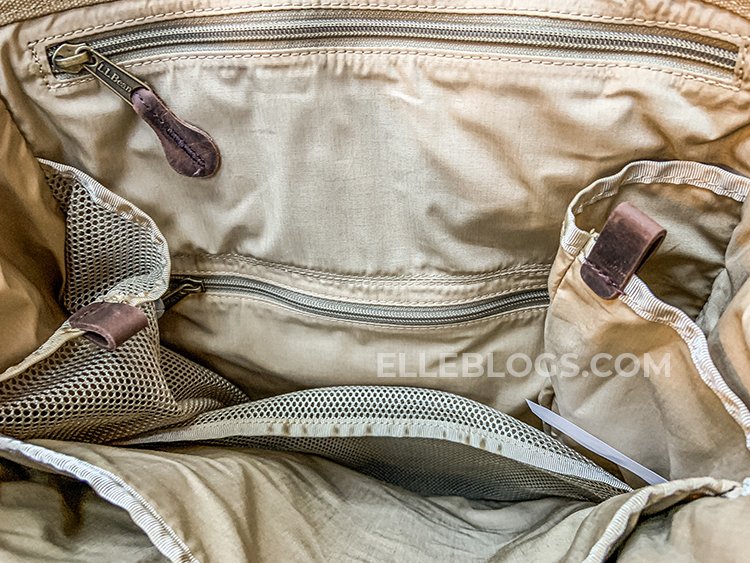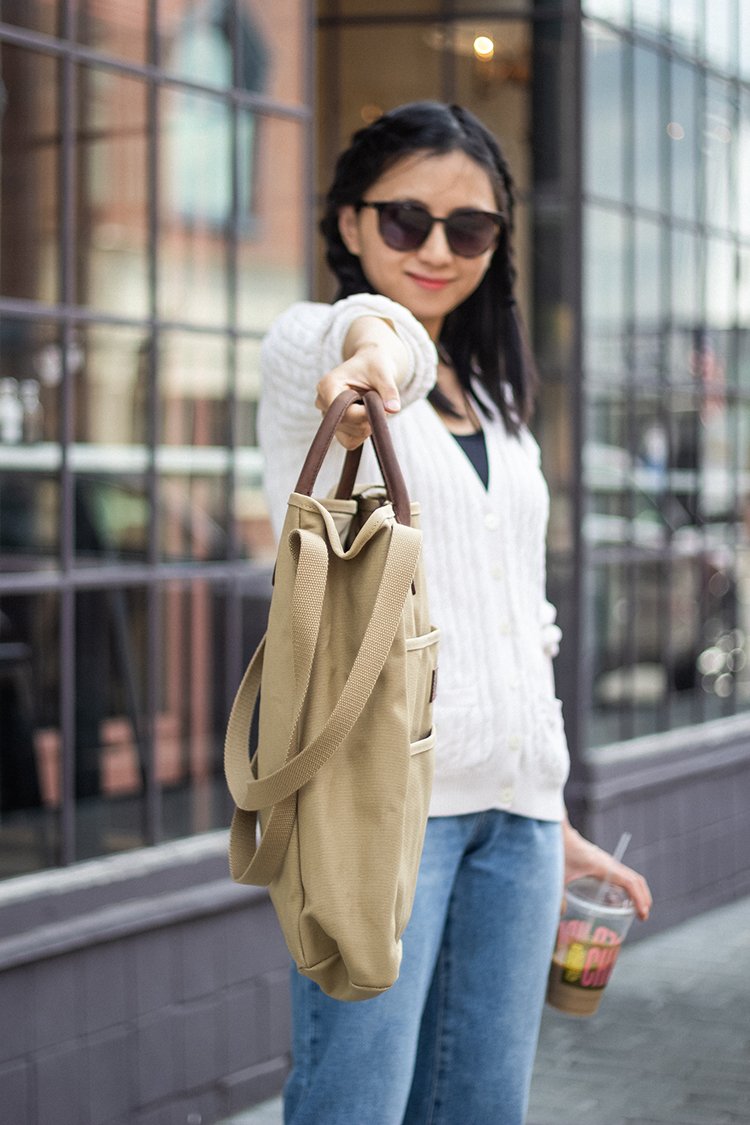 MATERIAL AND CONSTRUCTION
Constructed from heavy-duty (100%) cotton canvas and coated in polyurethane for water-resistance, the Stonington Daily Carry Tote is extremely sturdy and well made (e.g., the stitches are tight, and the zippers run smoothly).
DETAILS
What I like most about the Stonington Daily Carry Tote is the variety of pockets–like the zippered wall pockets and the mesh water bottle holder–built into the design; as someone with pack rat tendencies, the various pockets and compartments help me stay organized.
The leather zipper pulls, logo patches, and handles also add much-needed textural contrast to the design.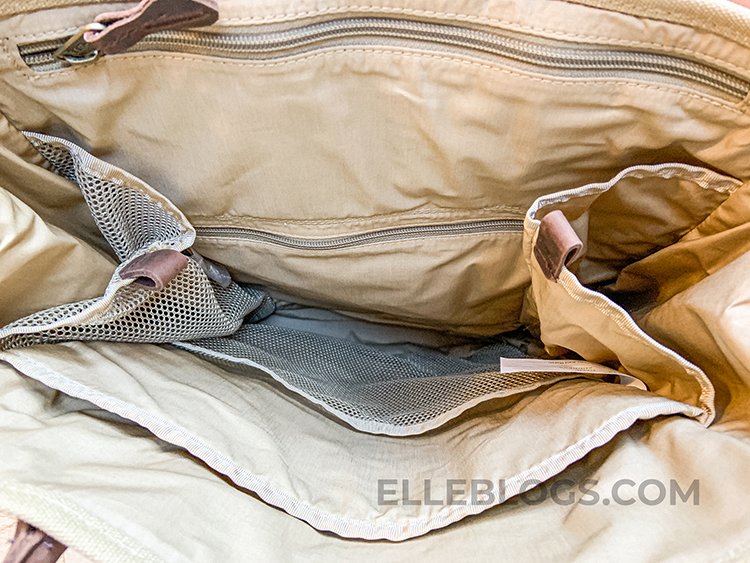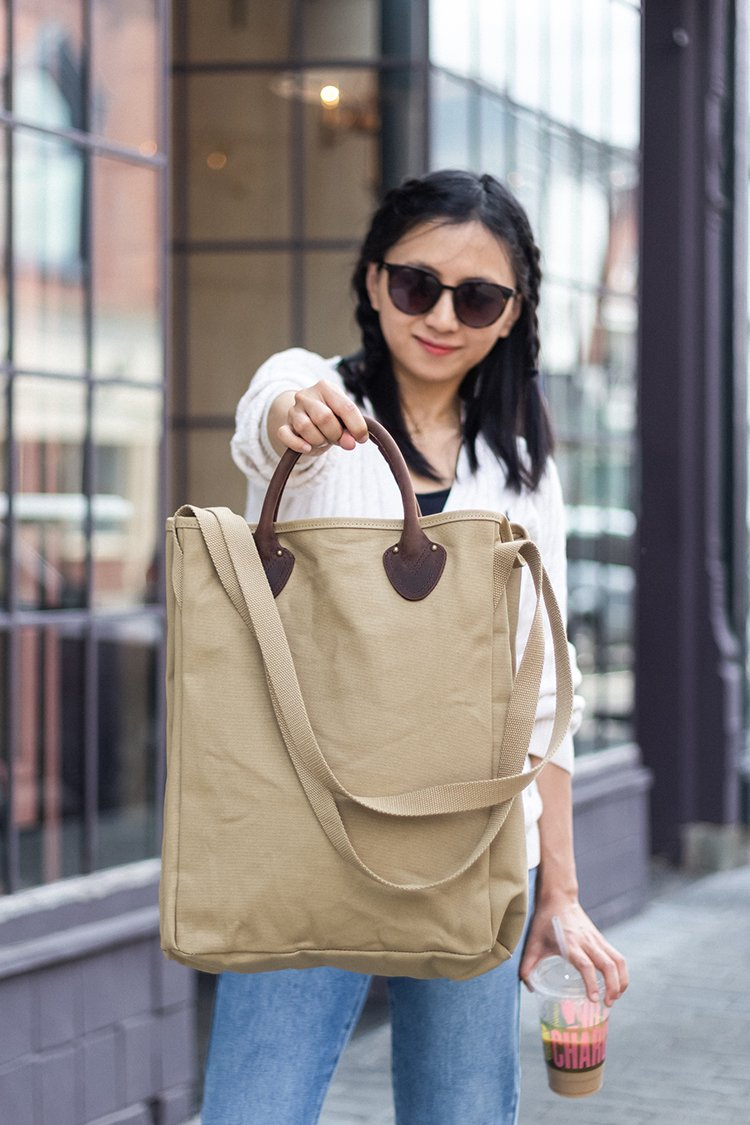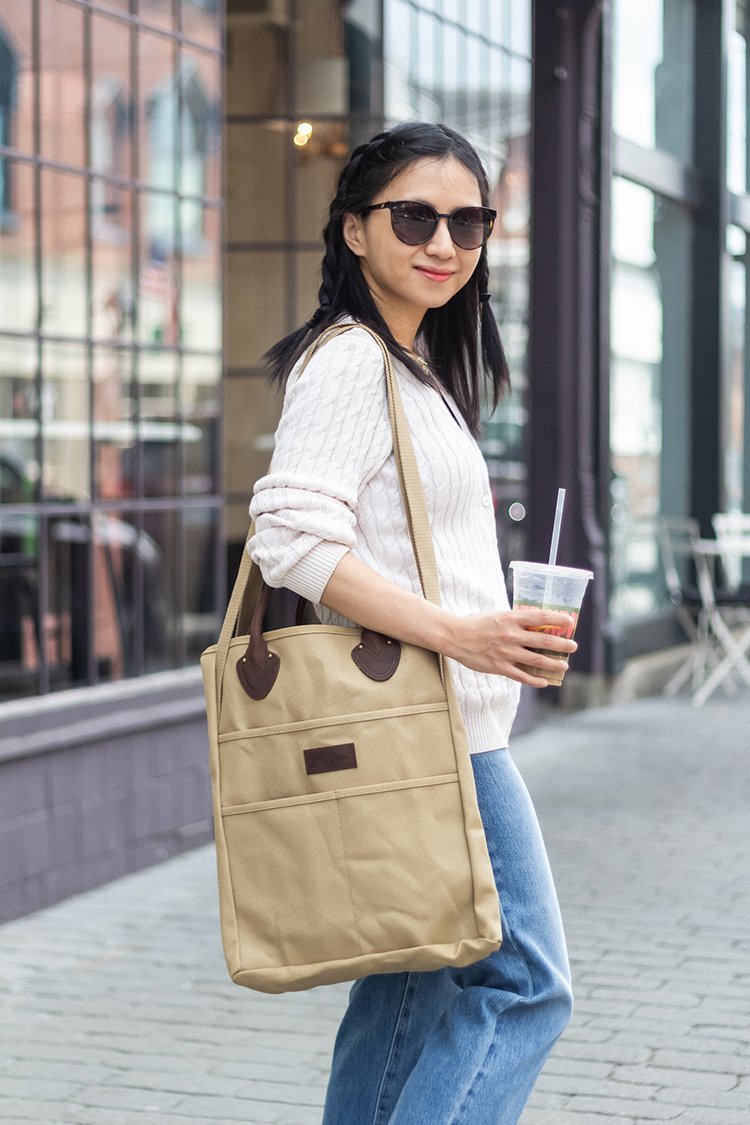 PRICE
The Stonington Daily Carry Tote retails for $99.00, but modest 10%-15% off sales are frequent (expect them once every 4-6 weeks).
As with all items sold by L.L.Bean, the Stonington Tote carries a one-year warranty. But should your bag fall apart after the warranty's expiration, L.L.Bean will generally replace bags that have a clear manufacturing defect due to materials or craftsmanship.
---
Buy The Stonington Daily Carry Tote at L.L.Bean: