I really like how this J. Crew Cable-Knit Cardigan Sweater is styled on its products page: over a striped shirt and with a "trouser mini skirt"–wearable for everyday but a little more "stylish" than how I show it in today's post.
Not that this sweater demands much styling, with its bright color, textured appearance, and brassy buttons. It's an outfit centerpiece, and can be made more interesting with the addition of a contrasting texture or a peek-through layer, but it doesn't need them.
While I would've preferred that the mid-weight material–70% polyamide and 30% wool–had less "polyamide" (aka nylon), I also realize that asking for a $138 mall sweater to contain less synthetic material in 2023 is a tad demanding.
I thought the fit was true to size, if cropped in length. If you are looking to wear this with more than one base layer, try a size up.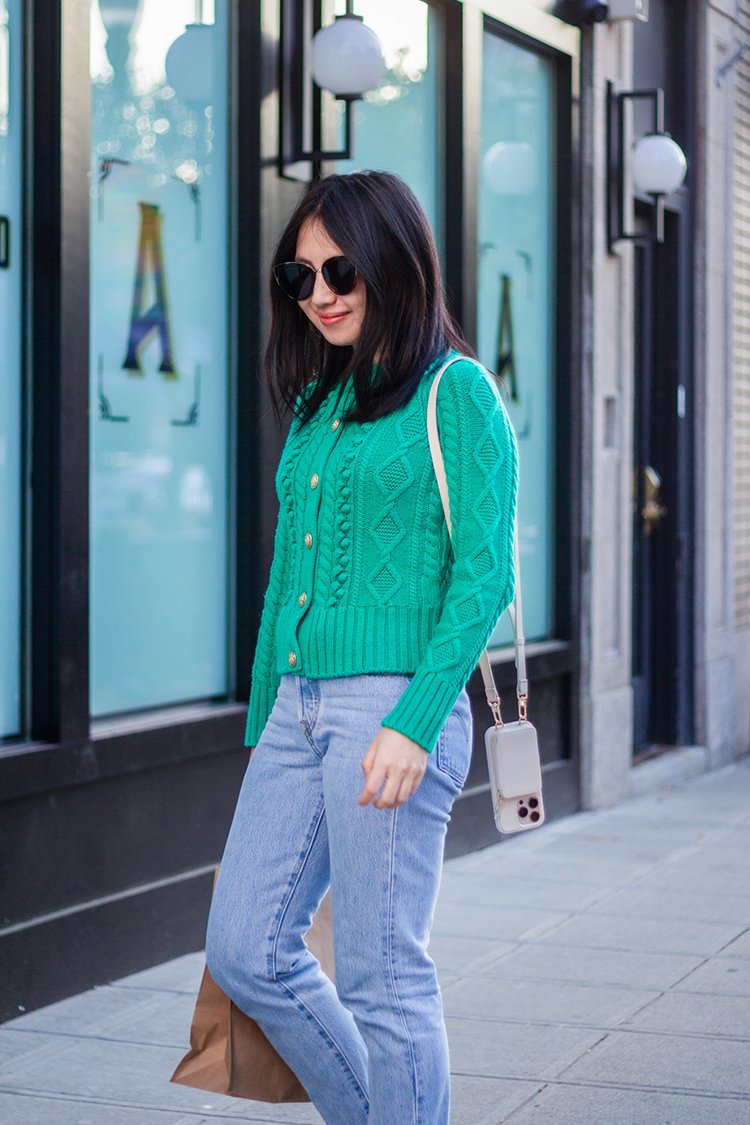 ♥ ♥ ♥
I think J.Crew sees this sweater's potential to be a best-seller, which is why it's been excluded from storewide sales, like the 40% off sale that the brand is currently running (use code SHOPNOW at checkout).
Some picks that are eligible for the "Private Sale":