Olympia Gayot's J.Crew borrows heavily from its vault and also from vintage fashion, which seems to be a popular page from the Legacy Brand Reinvigoration Playbook–one that Banana Republic had found success with (for a time).
But nostalgia isn't sustainable on a longer time scale; a brand's goodwill is not an inexhaustible resource. Equally fleeting is the novelty of a new creative director (since Jenna Lyons's departure in 2017, we've seen Johanna Uurasjarvi, Chris Benz, then Gayot in the role). What I like about Olympia is her (apparent) commitment to quality, the lack or failing of which I am sure is a complaint that shoppers casually lob at every brand. But it is a Major Issue for J.Crew, whose customers, despite mostly shopping during sales, vocally decry the declining quality and reminisce about its staples from the 90s in a parasocial way.
♥ ♥ ♥
Quality improvements generally don't happen overnight (there are still quite a few duds in its collection), so J.Crew is courting shoppers with one winning design at a time.
While I was more than willing to pay full-price for the excellent Emilie Patch-Pocket Sweater Lady Jacket (though my feelings may have been colored by my lady jacket obsession), it was the Palermo Smocked-Waist Mini Dress in Floral Bouquet Linen, a sale find for less than $50 (now a mere $21.60 with the extra 60% off discount), that really surprised me. Here was a 100% linen dress in a multi-season floral print, with an easy fit and flattering silhouette, for $168 at retail. But what the product page failed to communicate is how the heavier-weight material seems resistant to wrinkles (or perhaps it's the print doing the work to hide them), how deep the side pockets are, and how the lined skirt gives the piece structure and volume. Most importantly, it just felt good to wear.
♥ ♥ ♥
But "sustained success" in fashion feels almost oxymoronic; even if J.Crew does everything "right," it cannot answer the question of "Will Gen Z-ers who grow up with Shein care about J.Crew in 5 years?" or know if fashion trends will casualize further.
But if J.Crew can continue to surprise its shoppers, be it with a good deal, printed lining in jackets, random $15 rewards, or a highly-wearable dress, I think it may get another 40 years.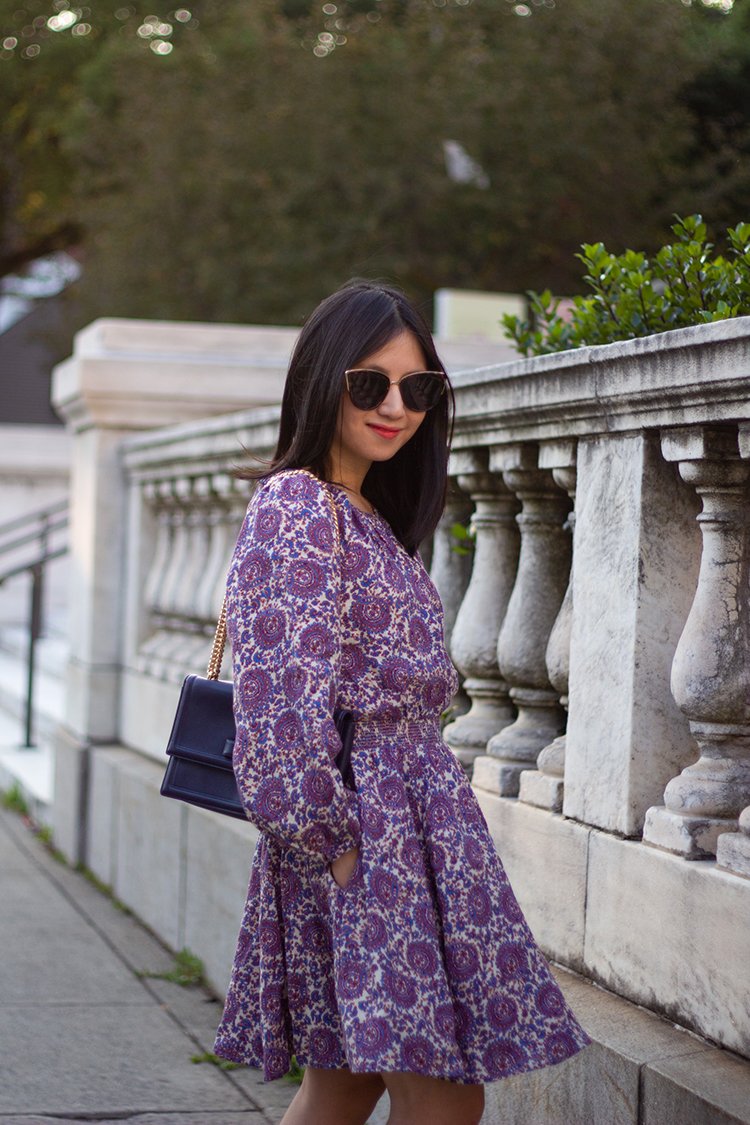 Casting aside my paragraphs-long rambling about J.Crew's prospects, the main thing I want to highlight is this dress. I quite like it! Especially at its current price. In these photos I am wearing the dress in a size larger than normal (my usual size had been sold out at the time of order), but the cut is generous so order your normal size or even a size down. It's a whole outfit and could be worn well into fall.
♥ ♥ ♥
J.Crew's end-of-season sale continues! Select sale styles are an extra 40-60% off with code SHOPSALE. Some picks:

Happy shopping!