*** LEVEL8 gifted me the two pieces featured in this post; all opinions are my own ***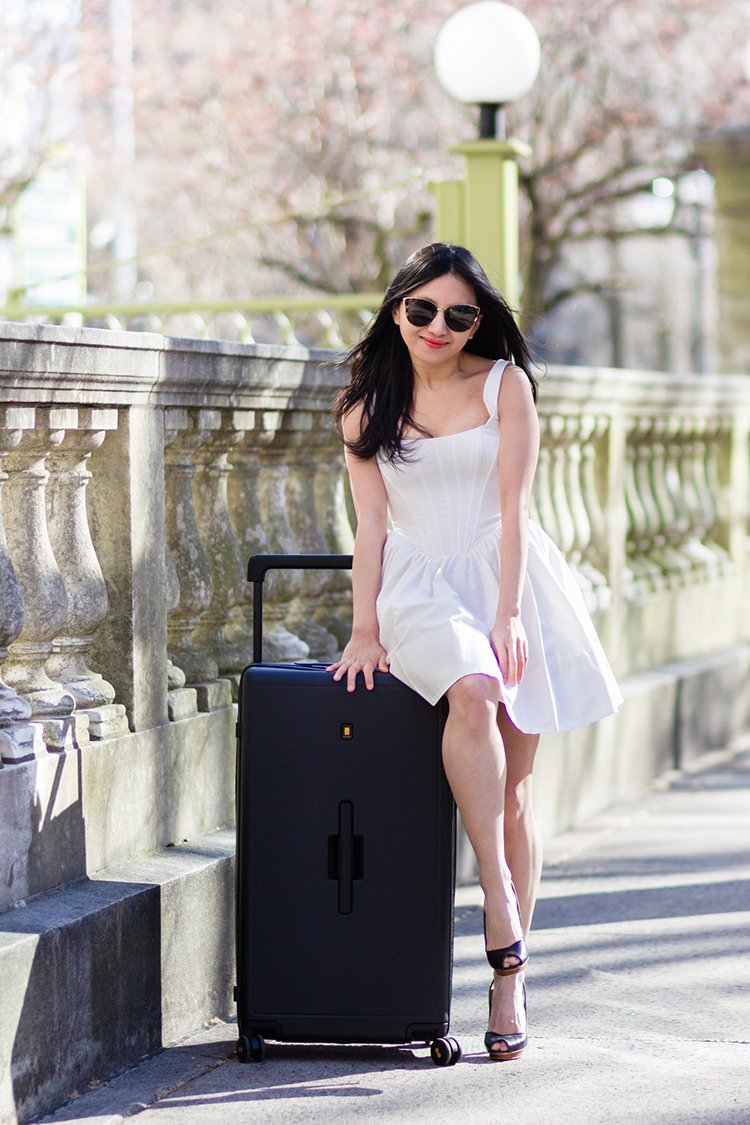 The arrival of spring also spells the start of travel season for me. While I am an aspirational one-bag traveler (despite being a chronic overpacker), for longer trips a reliable check-in luggage and carry-on with spinner wheels are an inevitability.
I have two new travel companions that I want to share with you today, so read on if you are looking to replace your travel gear.
♥ ♥ ♥
Because of a few bad experiences checking in hardsided luggage, I was a bit apprehensive about relying on polycarbonate check-in bags again, but so far the LEVEL8 Voyageur has exceeded my expectations.
I recently took the 28″ Voyageur Check In Bag with me on a work trip where I had to haul work samples, and it survived the trip looking good as new without a visible scratch on it. It's one of the biggest luggage that the NY-based brand offers, with an estimated capacity of 99L and weighs about 12.5″ pounds empty (which is comparable to other luggage of its size). The dimensions (16.6" L x 13.3" W x29.1 H) also meet most airline size limits (length + width + height under 62 inches) for checked luggage. And the built-in combination lock is TSA approved.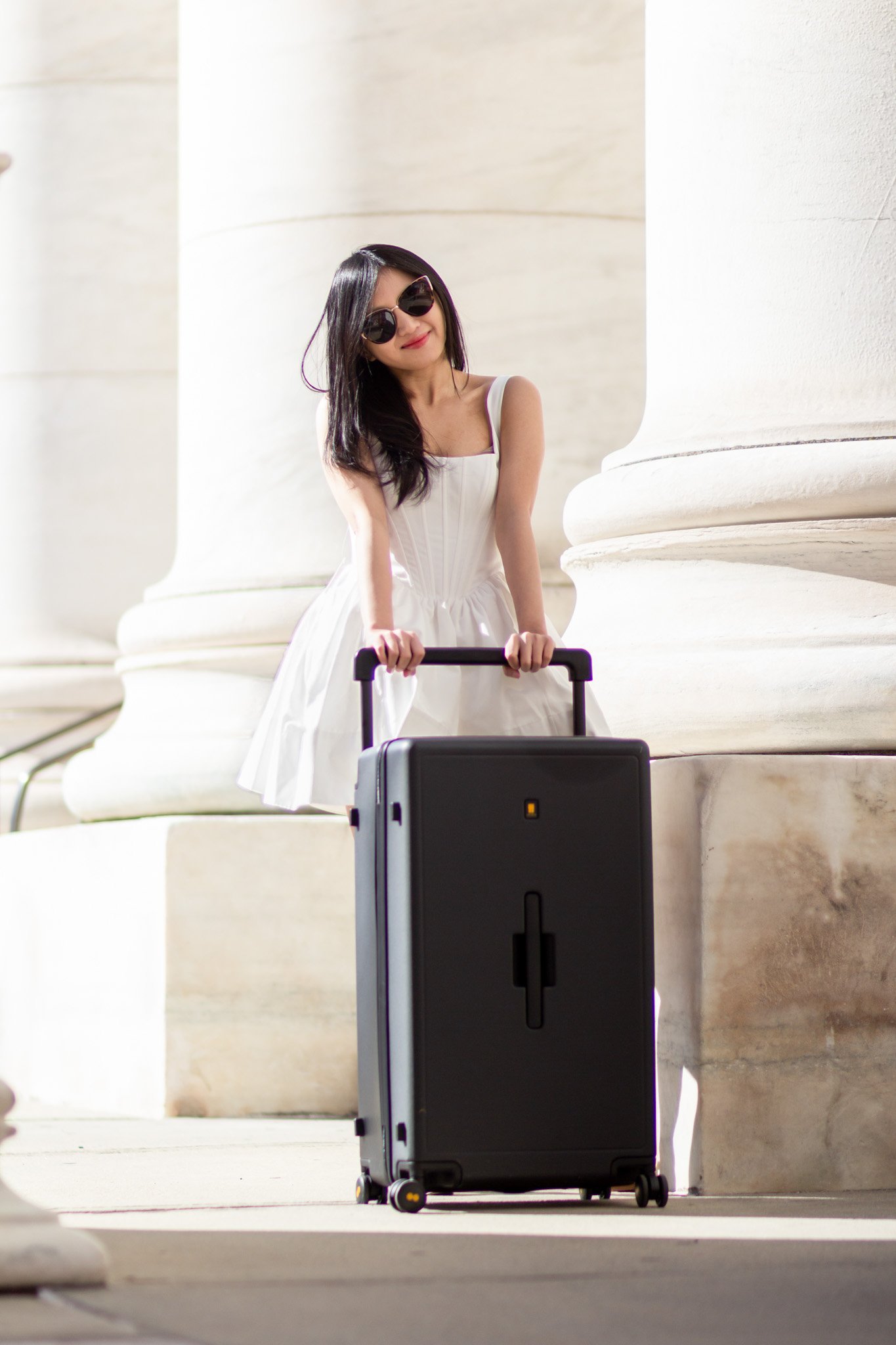 Two of my favorite features about this bag: the extra wide telescopic top handles, and the built-in organizational system–the two halves are separated by zippered compartments, with a simple zippered mesh netting on one half, and dry/wet separation pockets on the other.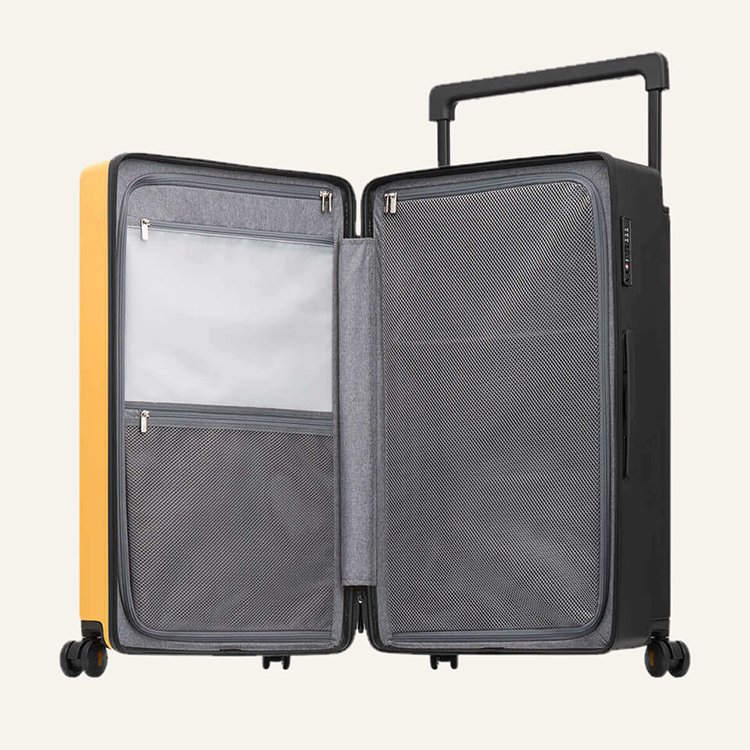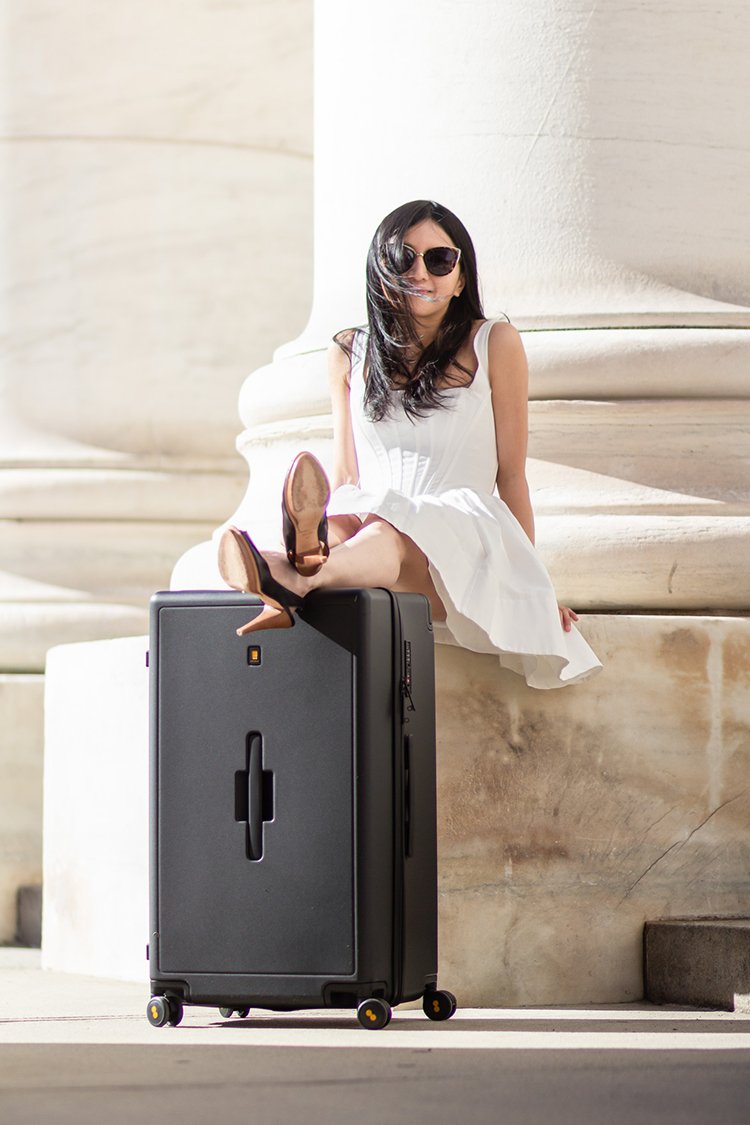 Another thoughtful design detail is the many ways that the bag can be carried, as there are handles on the side, front, and top.
The $309.99 price tag is comparable to other DTC brands, which I feel is reasonable (especially with a 5-10% discount) for bags with a lifetime warranty.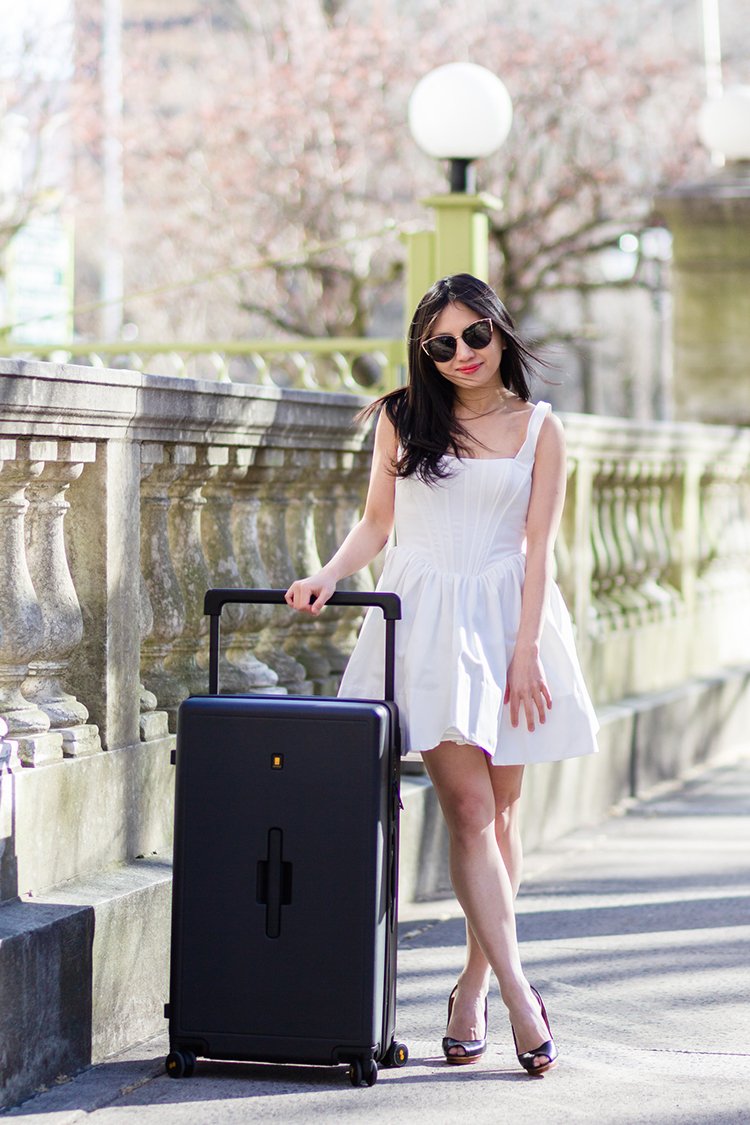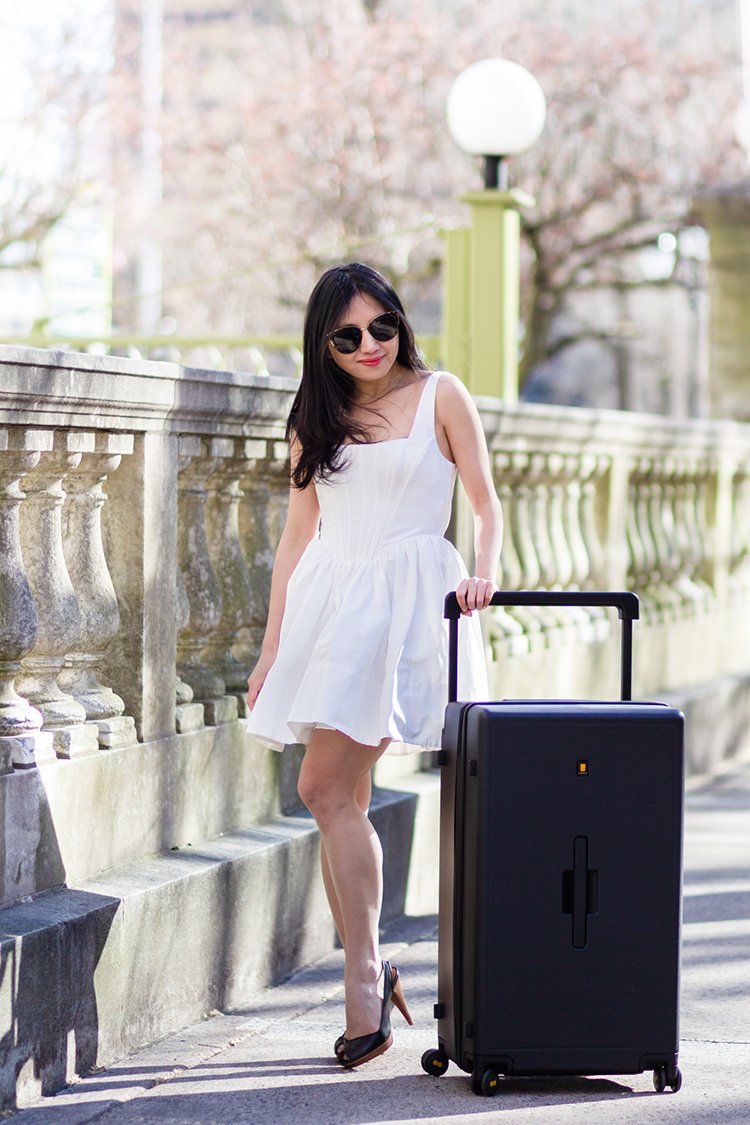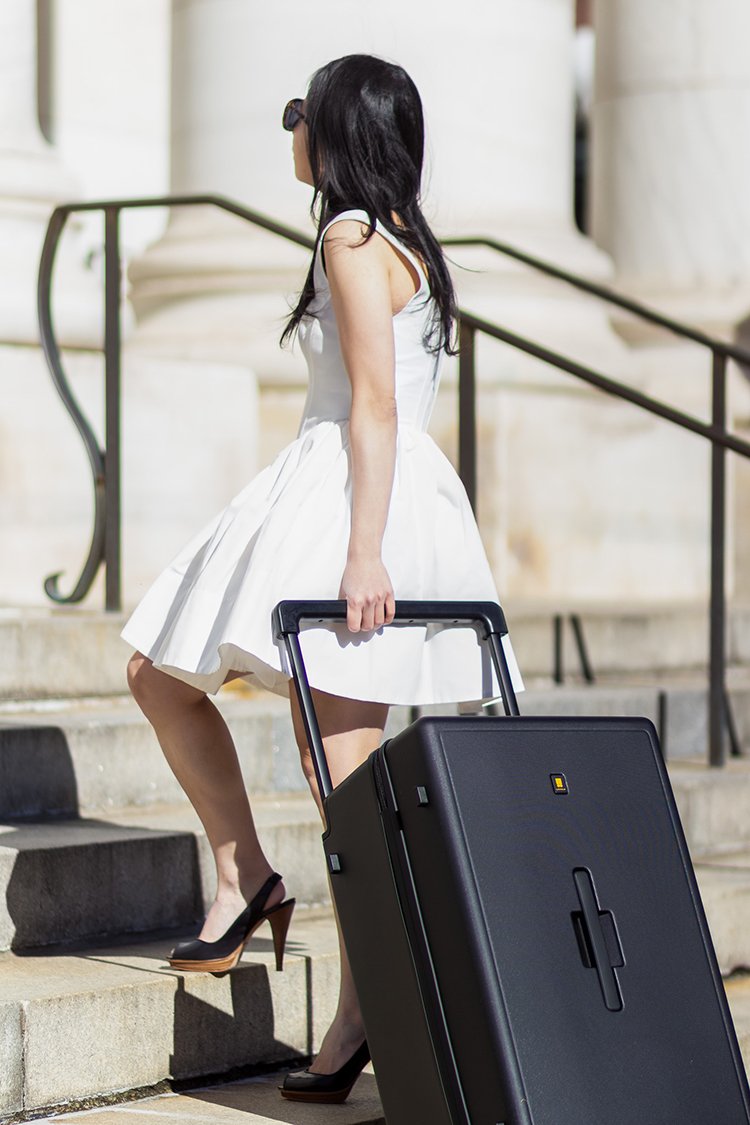 ♥ ♥ ♥
I also tried LEVEL8's best-selling Gibraltar Full Aluminum Carry-On Luggage, which is super sleek and caught the eyes of just about everyone (especially the Uber drivers who handled the bag) who had contact with it on a trip I was on last month.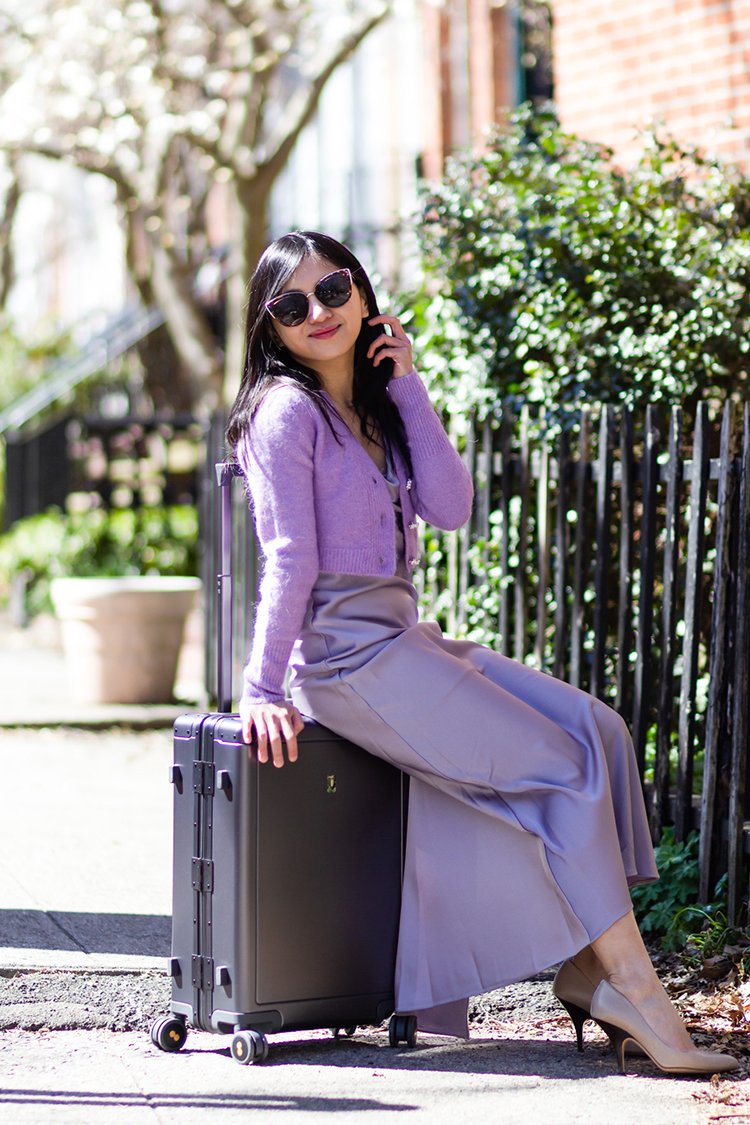 The four-wheel spinners roll exceptionally smoothly–maybe a little too well on slick surfaces: I had to chase after it a few times when I took my hands off it briefly while walking.
But this zipperless stunner is unforgiving to overpackers, and will not permit any last-minute additions if the bag is already carefully packed to capacity, as the interior compression system is mostly ineffectual: The removable panels look chic but do not actually flatten out the bag's contents. If you use the 4-set packing cubes that come with the carry-on, you might just forgo one of the panels as it takes up precious internal space.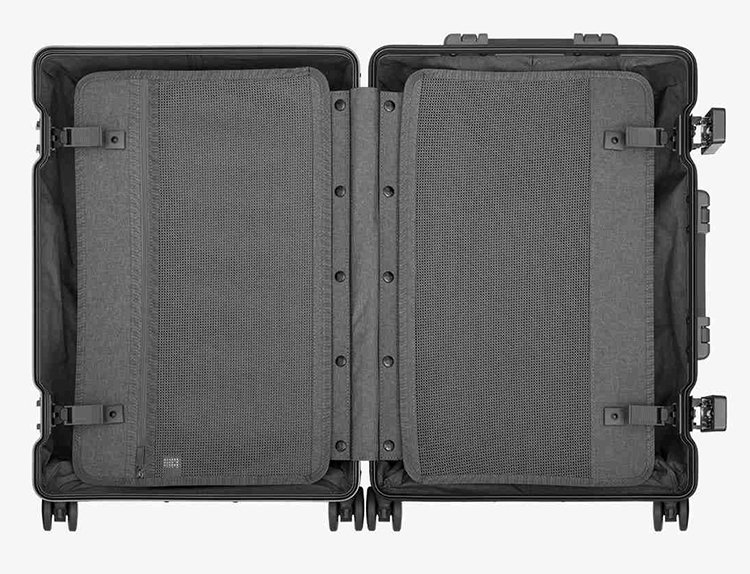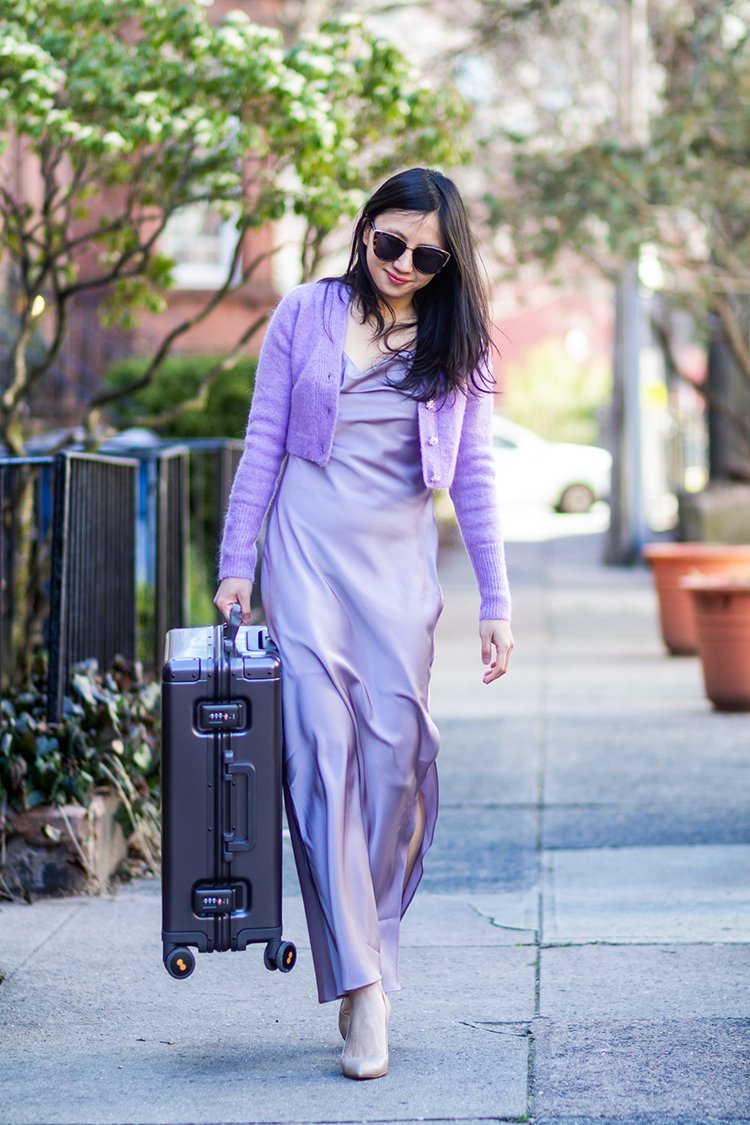 Further, at 10lbs empty and 15" L x 8.4" W x 21.8" H, it is a smidge oversized for some domestic airlines, and most European budget airlines. So depending on which carrier you use and where you travel, do check to make sure it meets the carrier's carry-on requirements before leaving for your trip.
But the sturdy construction and weight also allow the bag to be used as a make-shift chair (for shorter people) when seating is limited or unavailable. I sit quite comfortably on it when waiting for APMs and my legs were grateful for the break.
♥ ♥ ♥
For those who are in the market for new luggage, you can use code ELLE10 for 10% off your LEVEL8 purchase.
Happy travels!