Everything that I am wearing here is at least a few seasons old. While none of them are particularly eye-catching, their versatility and ease of wear are unparalleled.
I wear the tie-neck blouse with straight-leg jeans about once a week, and I've styled the flared skirt with scallop hem with just about every chunky sweater in my possession. As for the boots from the now defunct Via Spiga, which barely zip over my athletic calves, I am determined to squeeze every last wear out of them, to the disapproval of my cobbler (who has had to resewn the zippers a few times already, and chides me for throwing money to repair shoes that have outlived their usefulness).
And the short trench coat, which was put away briefly for the winter, goes on nearly every warm-weather trip with me as it is the perfect weight for air conditioned spaces and also provides some protection from harmful rays on sunnier days.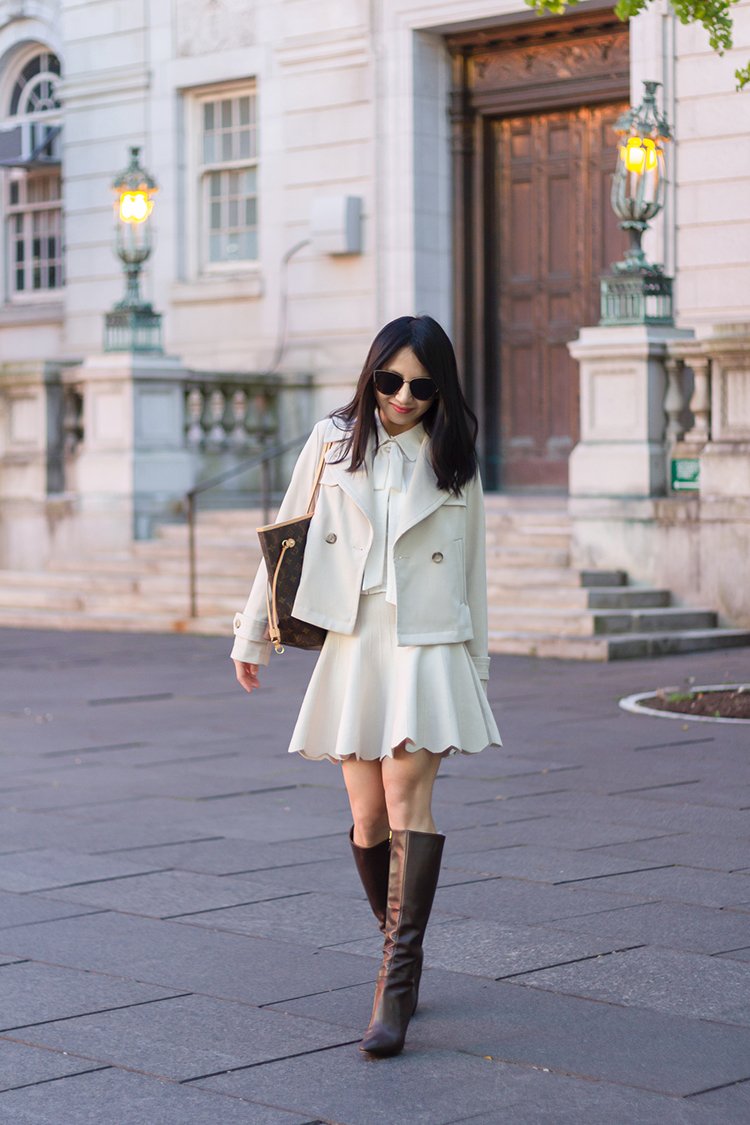 And here are a few other ways I've worn short trench jackets on this blog before:
For those in the market for a tan cropped trench jacket, here are some current styles at a range of price points:

Happy shopping!