Senreve's Handbag Revival sale is back! Twice a year, fans of the Instagram-famous DTC can pick up "almost perfect" bags at 30-70% off retail prices. Sweeten the offer by signing up for emails to get 10% off one order over $300 (code is unique and will be emailed to you within a few minutes of sign-up).
This is how the bags are priced: bags in pristine condition but that no longer have original tags are 30% off; bags that have minor cosmetic damage–like a scratch (or a max of three)–are 40% off; bags that have more than three blemishes are 50-65% off; and "retired" designs (aka "Last Chance" styles) are 30-70% off. Prices are as marked.
The heaviest discounted styles (i.e., 60-70% off pieces) tend to sell out quickly but you can take your time deciding if you really want that 30%-40% off bag. And before this sale formally ends on April 2nd, Senreve will likely update the Handbag Revival section with more styles, so bookmark the page and check back weekly for new additions to the section.
I ordered the Alunna Bag in Dolce Butterscotch (now 50% off), and have the Cashmere Coatigan in my cart.
My sale picks:

♥ ♥ ♥
You can find my review of the Senreve Midi Maestra Bag here, and my review of the Senreve Aria Belt Bag here.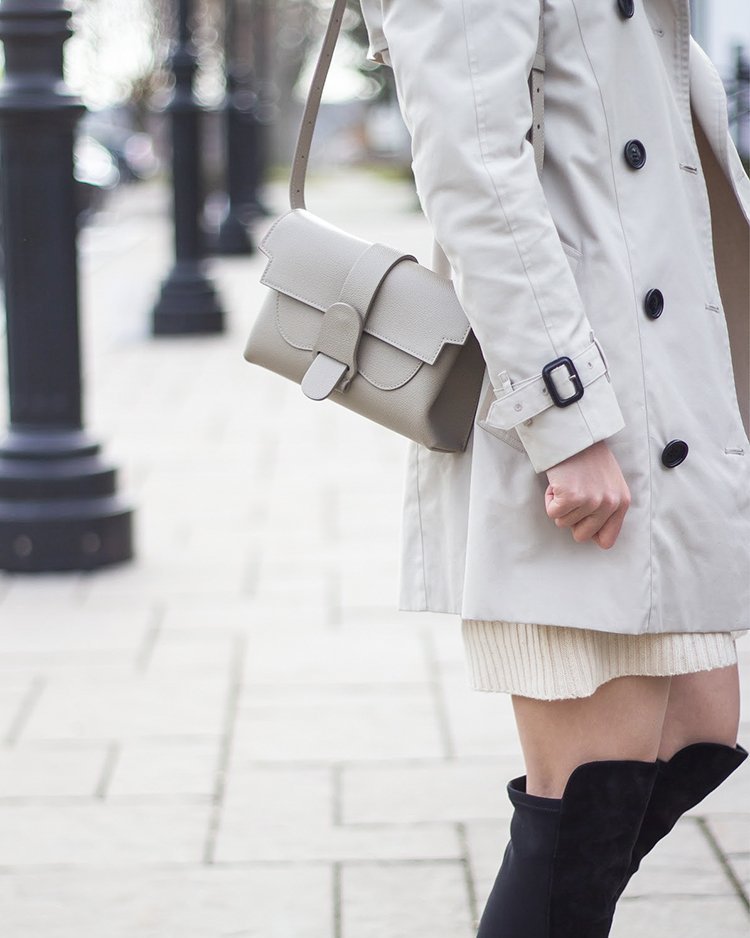 Happy shopping!