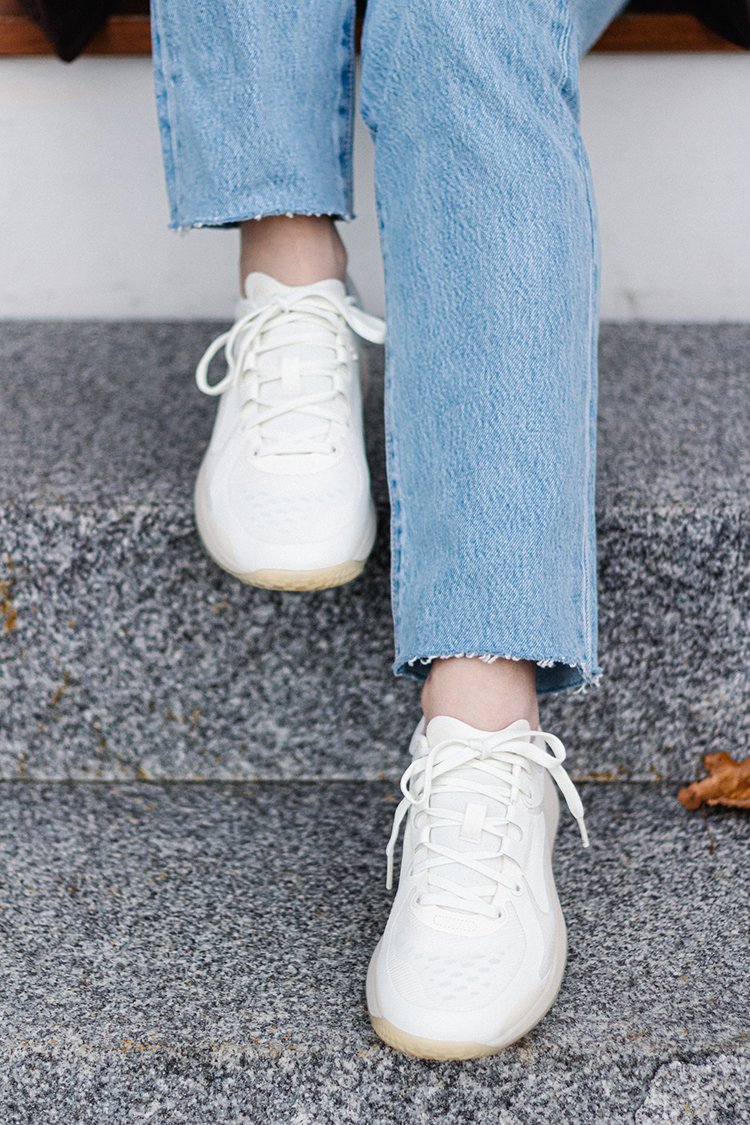 While weight lifting is the bane of my existence, I couldn't resist the sleek design of Lululemon's Strongefeel Training Shoe (the third shoe release for the athleisure brand, after the Blissfeel and the Chargefeel), which is specifically designed for strength training but is cute enough to wear as an everyday shoe.

♥ ♥ ♥
DESIGN & CONSTRUCTION
The Strongfeel, with a streamlined silhouette defined by rounded contours and cutouts, is offered in eight colorways, from a crisp white to a soft yellow to a dark brown. I appreciate the subtlety of the branding: the brand name is displayed in tonal colors on the sides of the midsole and there are tasteful Lululemon logos on the heel counter and outsole.
As this shoe is designed for strength training, it has a flat sole with low-profile cushioning and a higher back which stabilizes the heel and provides an anchored sensation. The upper is surprisingly lightweight but also hugs the feet securely, while the slightly curved outsole provides traction for plyometric exercises.
However, the design details that attract me most to this style are the sleek curving around the sides of the ankle and the dipping in the tongue.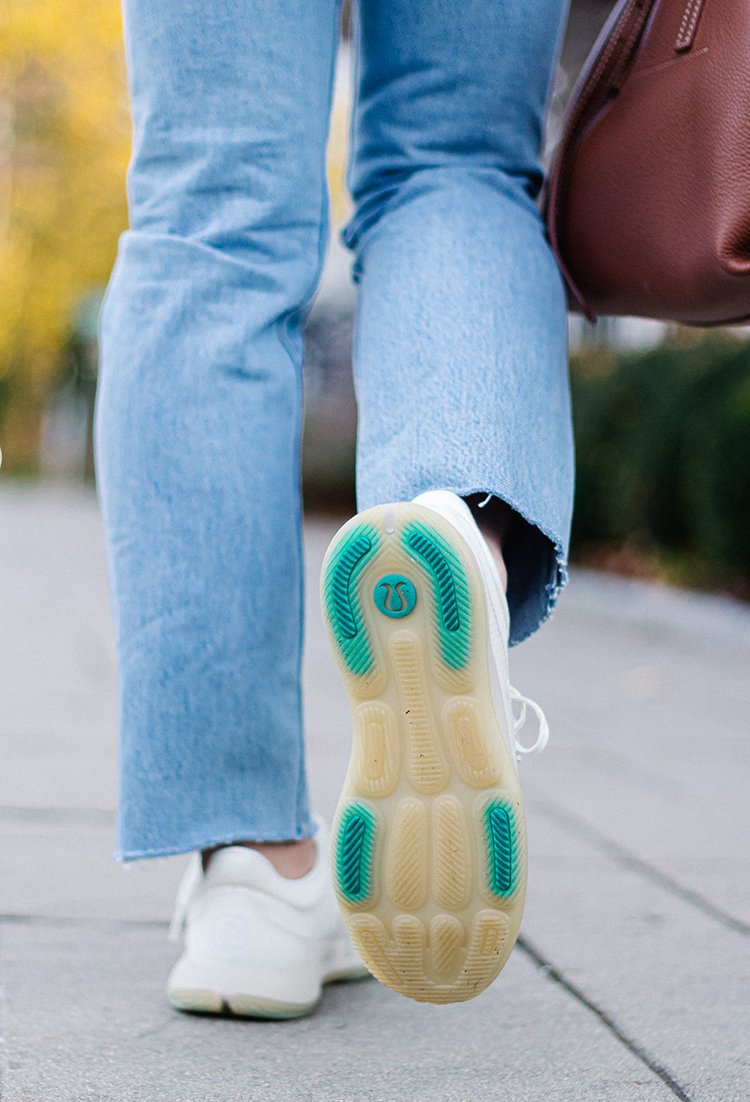 USES
The Strongfeel, with a flat, wider sole and minimal cushioning, is great for weight lifting, but is not an all-purpose shoe. It lacks the arch support needed to facilitate high-impact exercises. It may even feel downright uncomfortable after some time for those with high arches.
PRICE
While $128.00 is spendy for a limited purpose shoe, this price is in line with other name-brand training shoes. And as this style is relatively new (first released in the fall of 2022), I have not seen it discounted yet. But you can find lightly worn Lululemon shoes in its "Like New" section.
If you are curious about the Strongfeel, Lululemon is currently offering a 30-day free trial on their footwear.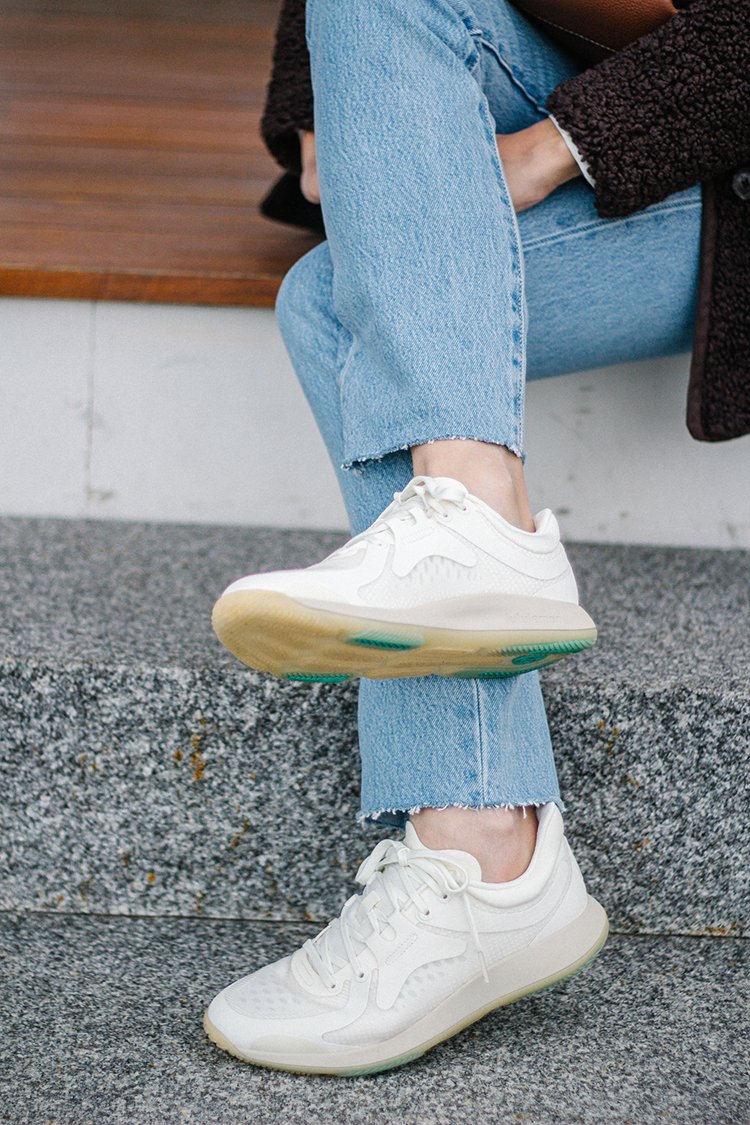 FIT
Lululemons' Strongfeel Women's Training Shoe is sold in women's sizes 5-12 (including half sizes), and comes in one "regular" width.
I generally wear a size 7 in athletic shoes (and mostly a 6.5 in street shoes), and tried the Strongfeel in a size 7, which fits well–with no pinching at the widest part of my feet–with athletic socks on. While I feel the fit is mostly true to size, Lululemon recommends going up half a size for those who have wider feet.
ALTERNATIVES
If you are looking for an all-purpose gym shoe, the New Balance Minimus 40 Cross Trainer is a better option as the sole is more flexible than the one found on the Strongfeel.
And if you need more arch support, try the On Cloud X 3 Training Shoe, which uses layers of proprietary cushioning construction and material in its midsole and outsole; you can also remove the insole and add custom orthotics for additional support.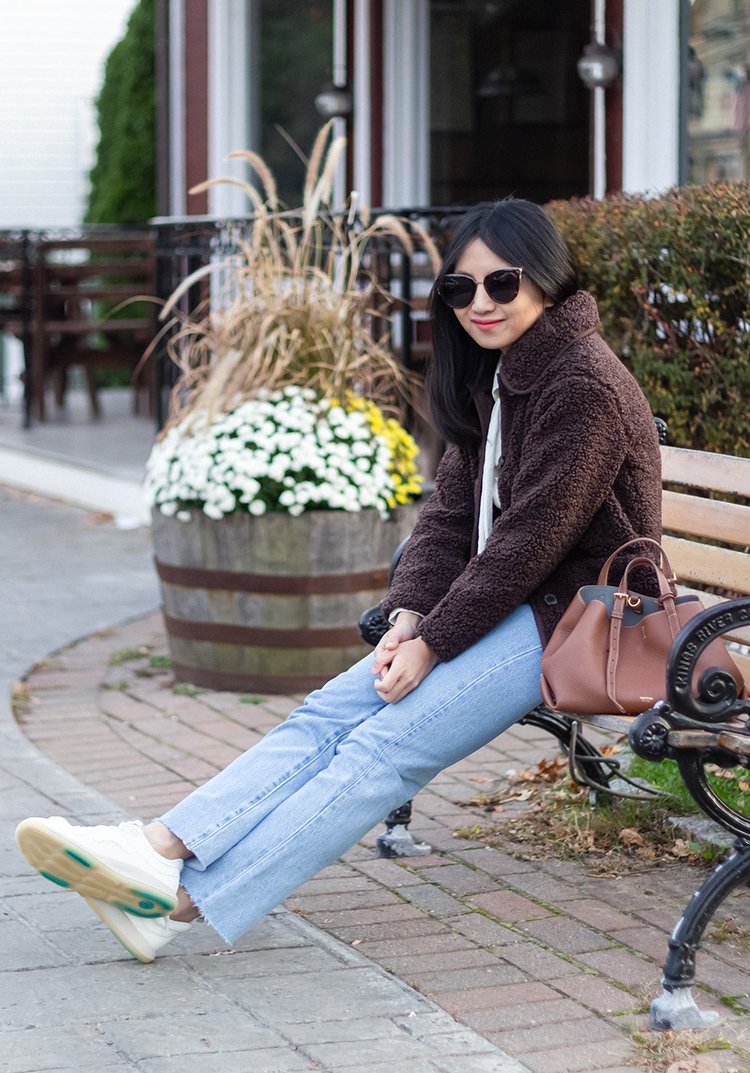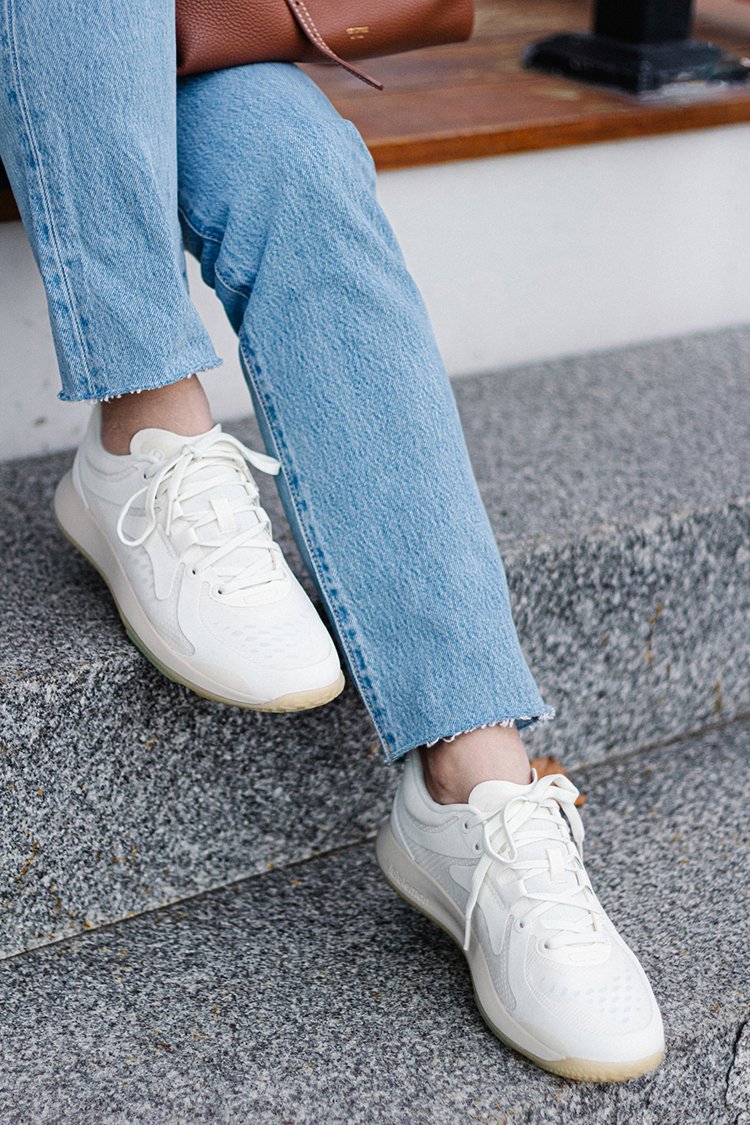 You can buy the Lululemon Strongfeel Women's Training Shoe at Lululemon.