One wardrobe staple that I have been finding frequent use for this winter is cozy fleece-lined hoodies. While I enjoy premium pieces like the Canada Goose Simcoe Fleece Hoodie, budget options like the Amazon Essentials Sherpa-Lined Full-Zip Hooded Fleece Sweatshirt–which I own in both the men's version and the women's version (though I prefer the slightly longer length of the men's style)–does the job just as well.
On cool but dry days, I normally forgo water-resistant down parkas and opt instead for these cozy, casual pieces. They are great for above-freezing temperatures, and in a relaxed cut will fit easily over a combination of lightweight base layers and chunky knit sweaters.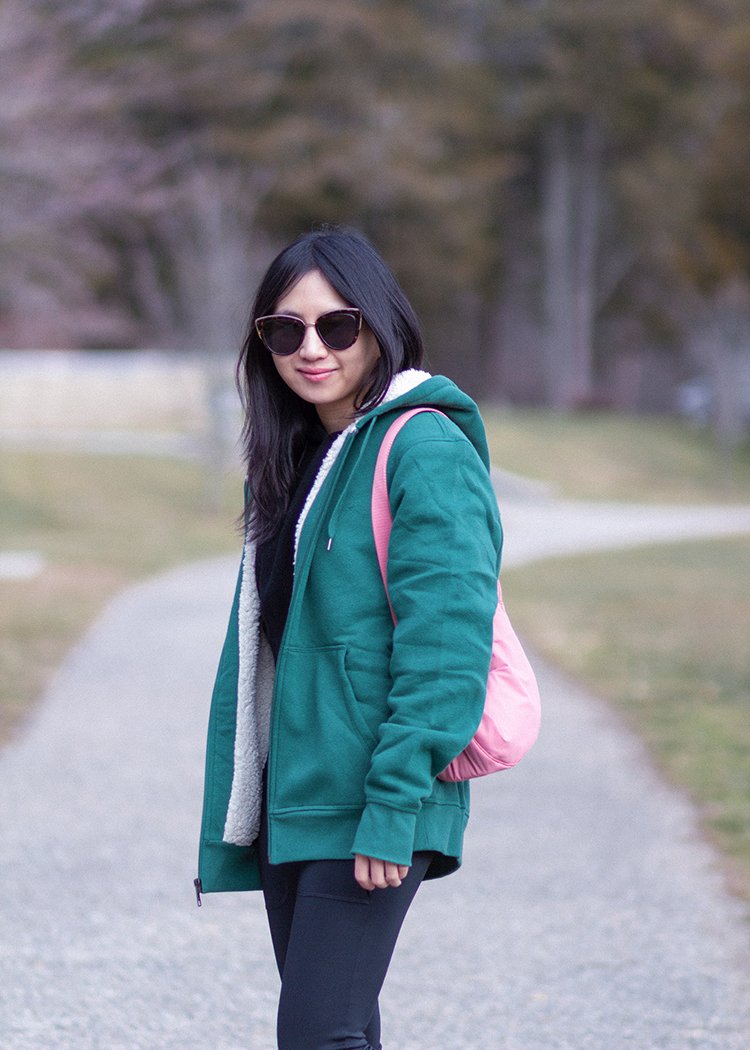 If you are still masking indoors, as I sometimes do, and keeping that same mask on to protect your face against the cold when walking outside, I have been wrapping the straps of my mask around earmuffs to avoid behind-the-ear irritation. This set-up also has the added benefit of keeping ears warm.

For everyone under winter weather advisories, I hope you stay warm and dry!