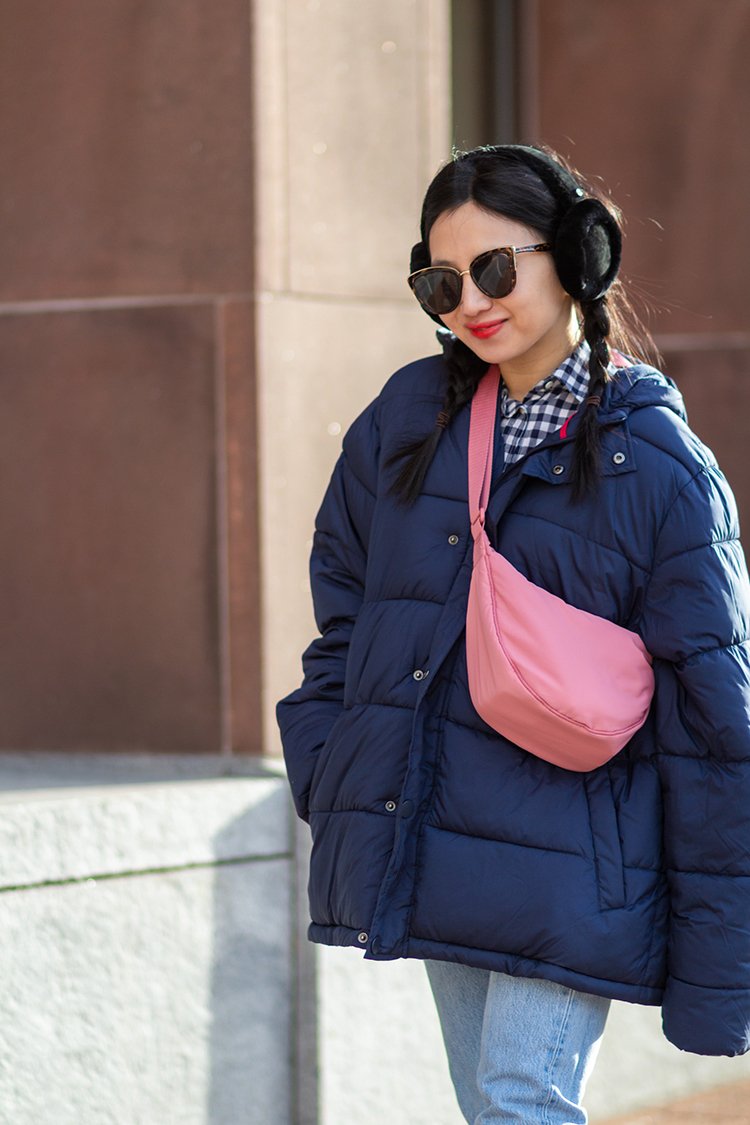 Lululemons' Everywhere Belt Bag (recently restocked online!) made me a fanny pack/sling bag convert, and I've ordered several similarly affordable options over the last few years.
Uniqlo's Round Mini Shoulder Bag, which is available in 13 fun colorways, is the latest addition to my sling bag collection.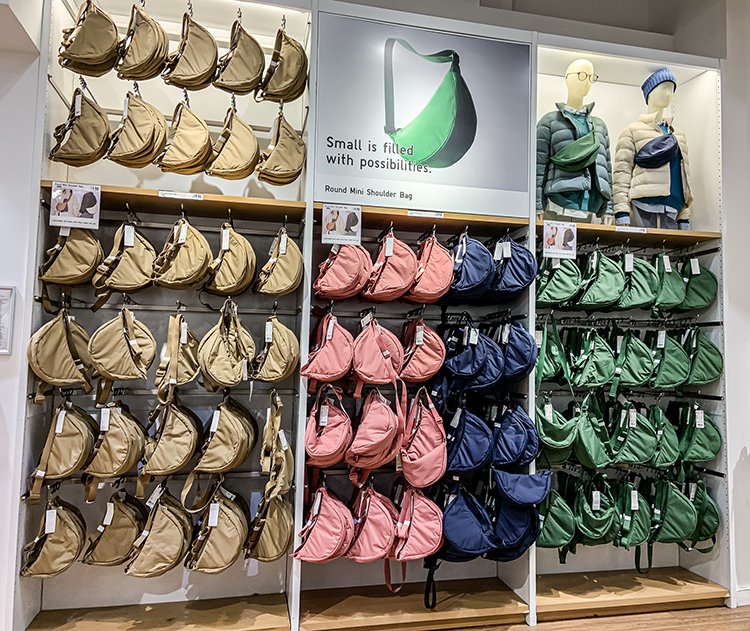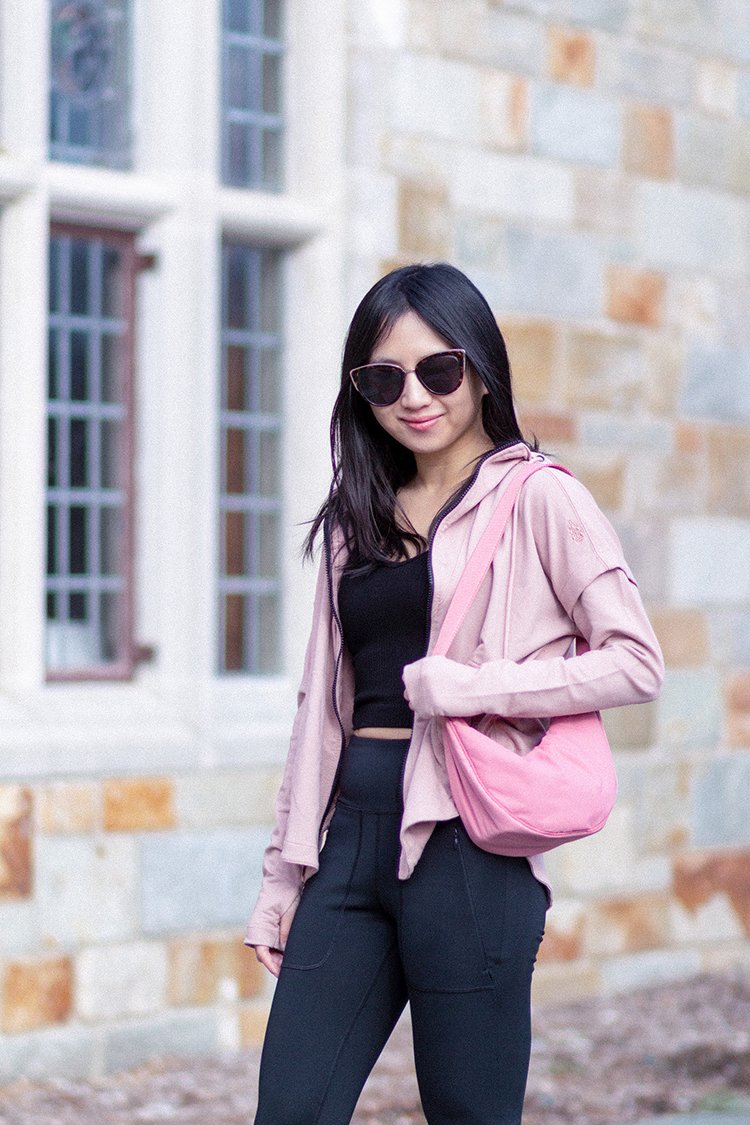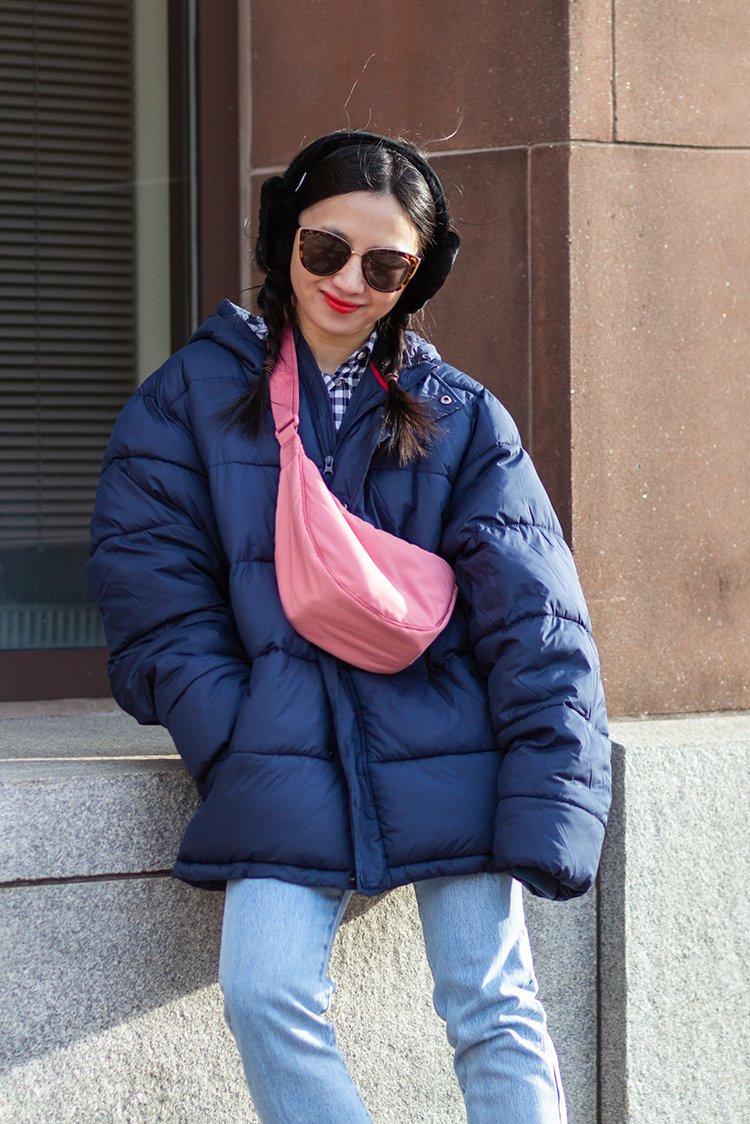 Apart from the puffy silhouette (which provides some cushion for the bag's contents), the bag is minimally designed and shuns visible branding, contrasting hardware, and exterior pockets.

DETAILS AND CONSTRUCTION
This sling bag, which in past seasons was made from nylon, is being made from polyester this season: the shell is polyester, the lining is polyester, the strap is polyester, and the filing is polyester. And the exterior has been coated with an impermanent water-repellent agent, as such the item cannot be washed or dry cleaned.
While the material doesn't offer much structure, the piping on the bottom and corners of the bag do allow the bag to maintain its form. And the puffy body design and wide straps make it comfortable to wear.
The bag has one main compartment and two small slip pockets on the inside.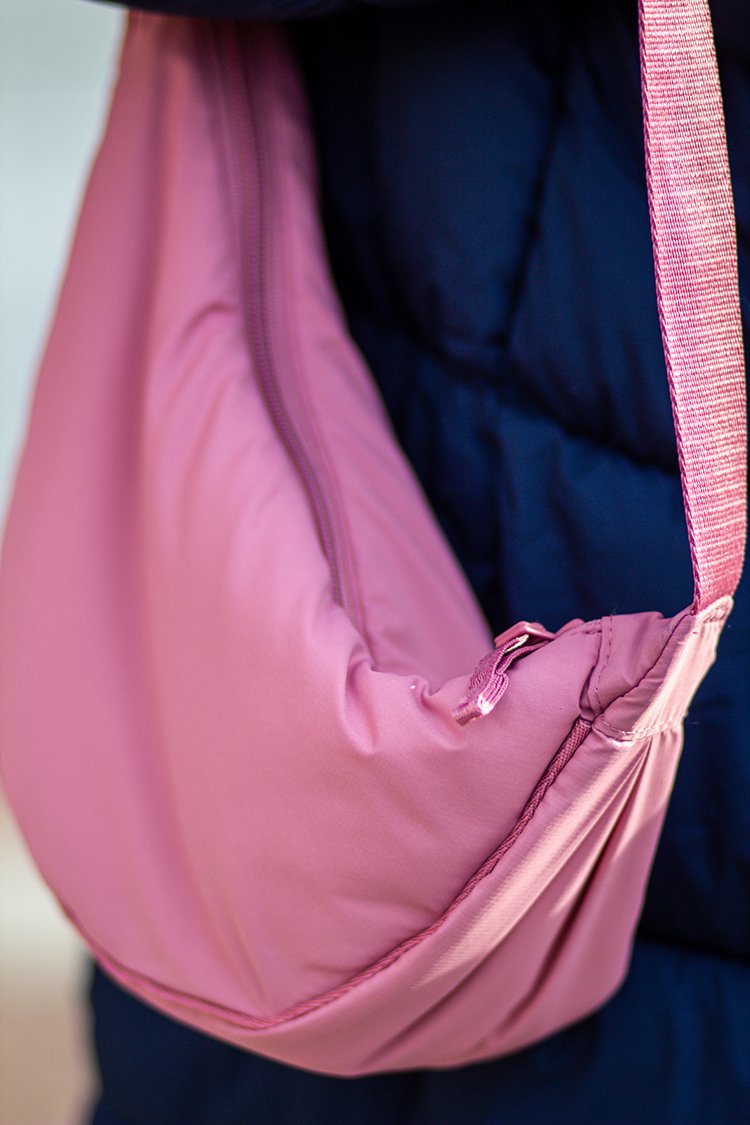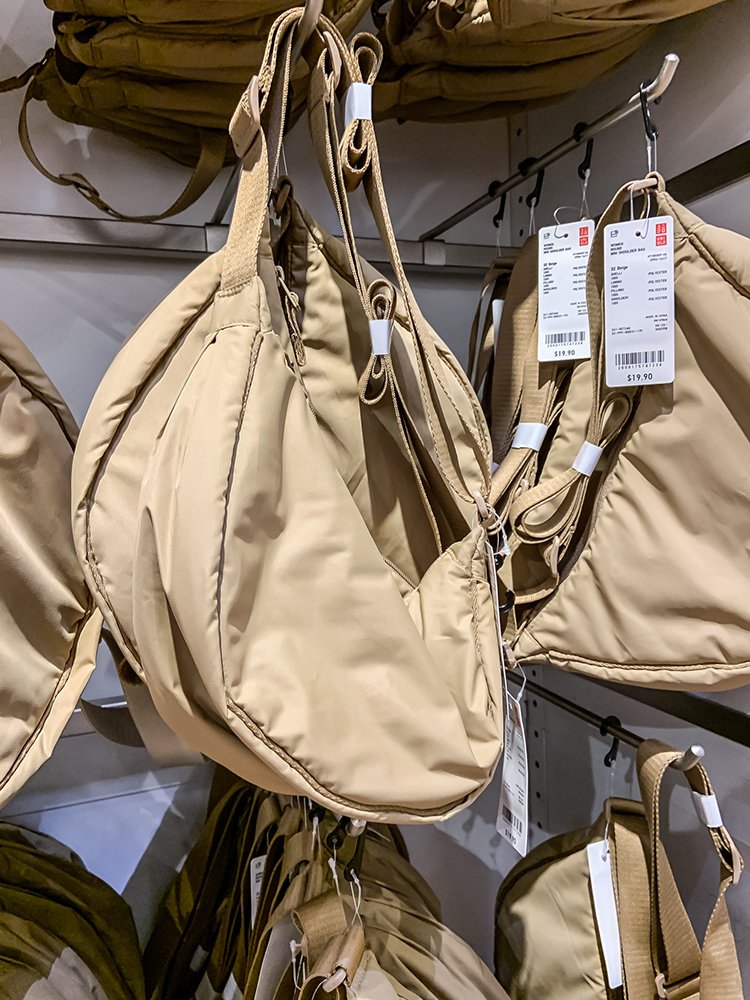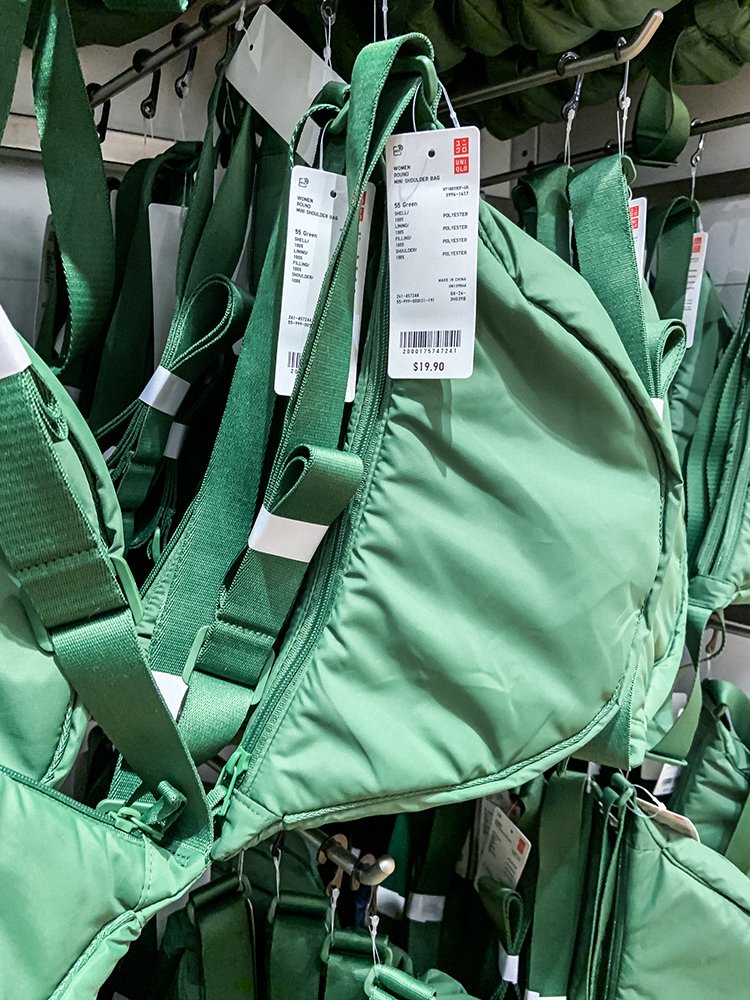 USES
The versatile "Round Mini Shoulder Bag" can be worn as a shoulder bag and also as a crossbody, depending on how the strap is adjusted. I mostly wear it as a sling, which allows me to easily unzip the bag to access the internals.
It is the anti-carryall and encourages speed and efficiency. I often choose this bag to run errands, go on short walks, or use as an alternative to daypacks.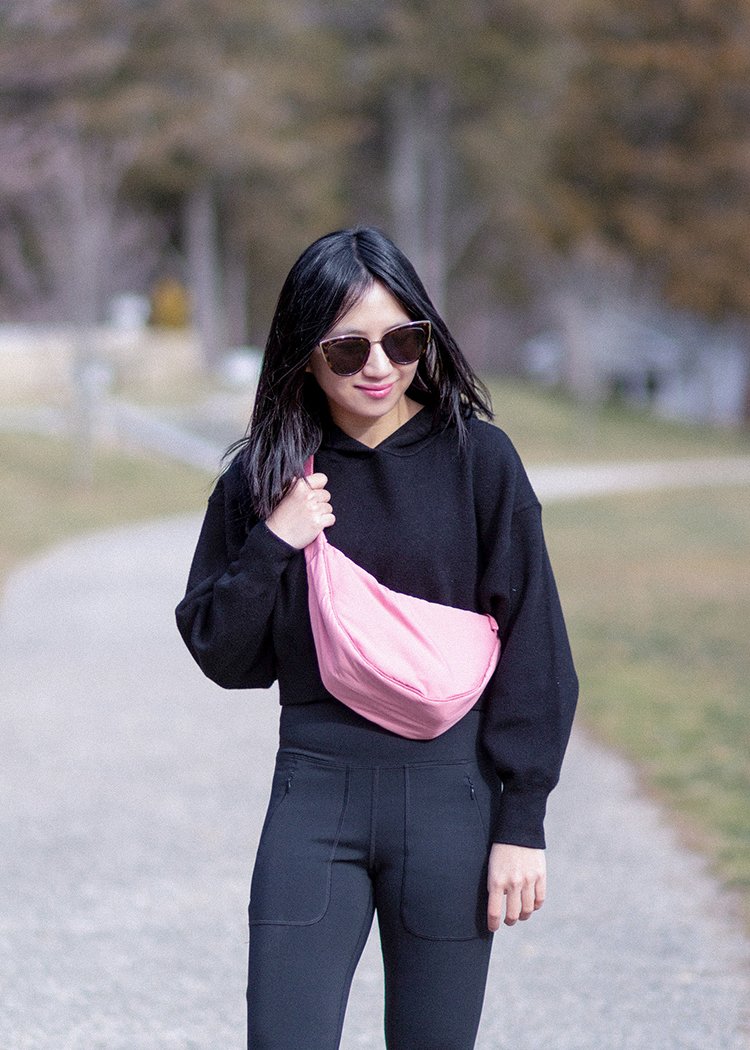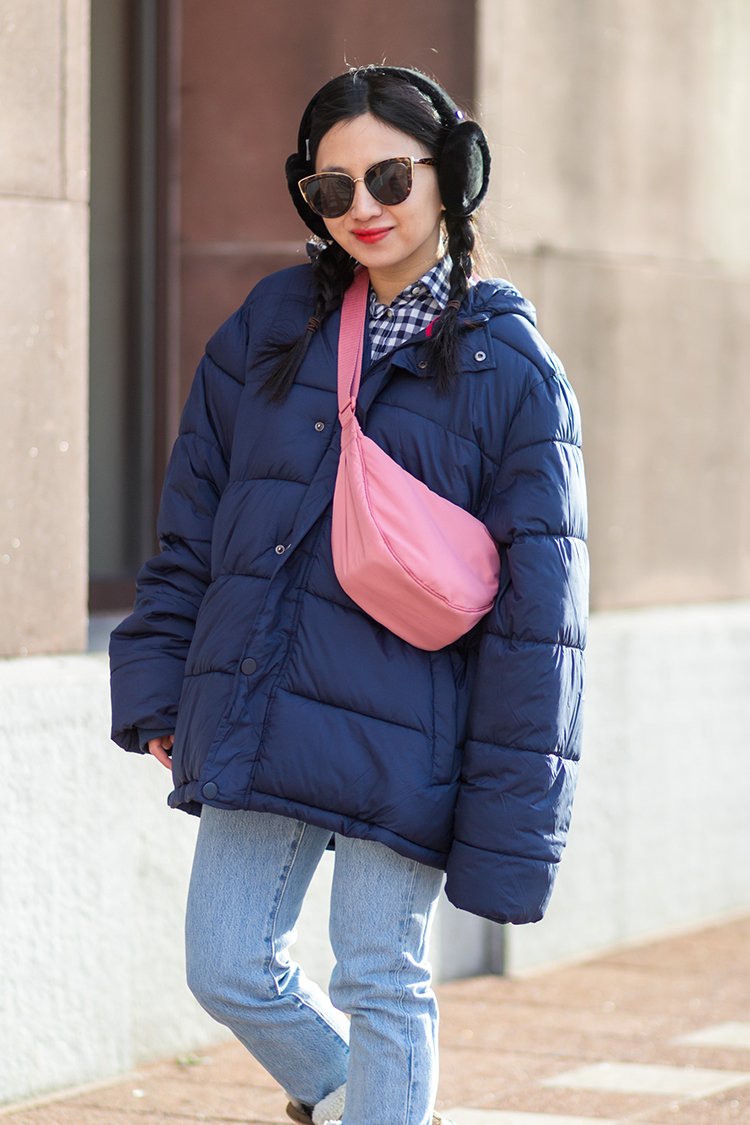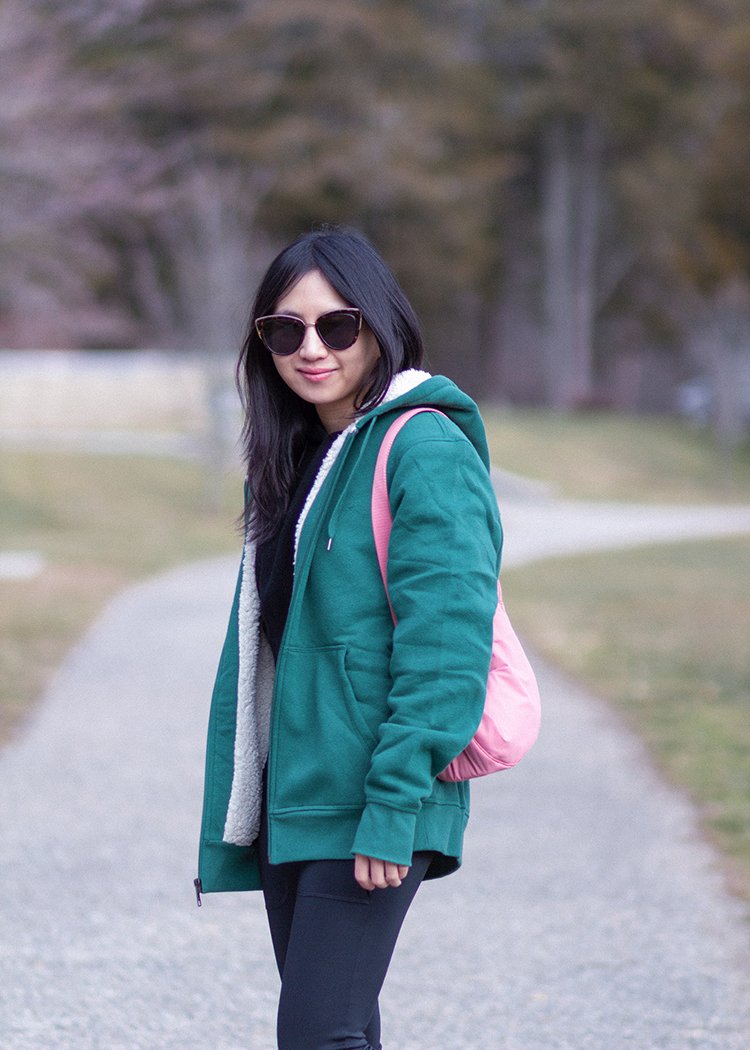 SIZE
The semicircle shape, which slumps into a crescent because of the polyester material's floppiness, combined with its relative lack of structure, makes this bag unexpectedly spacious for its size (11″ W x 6.7″ H x 4″ D). It will hold more than enough for a short outing: it fits my phone, card wallet, sunglasses and eyeglasses in soft cases, a small water bottle or travel umbrella, wet wipes, and your choice of a few travel-size products.
PRICE
With a retail price of $19.90, the Round Mini Shoulder Bag is a very affordable option to consider if you are just testing the waters on fanny packs.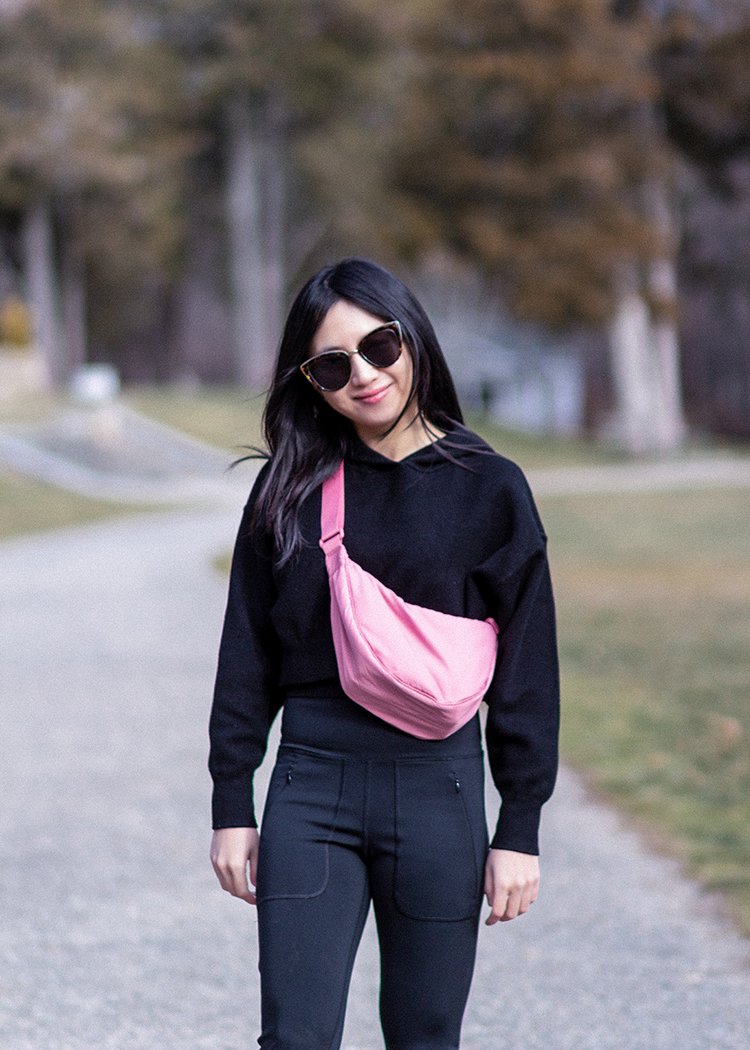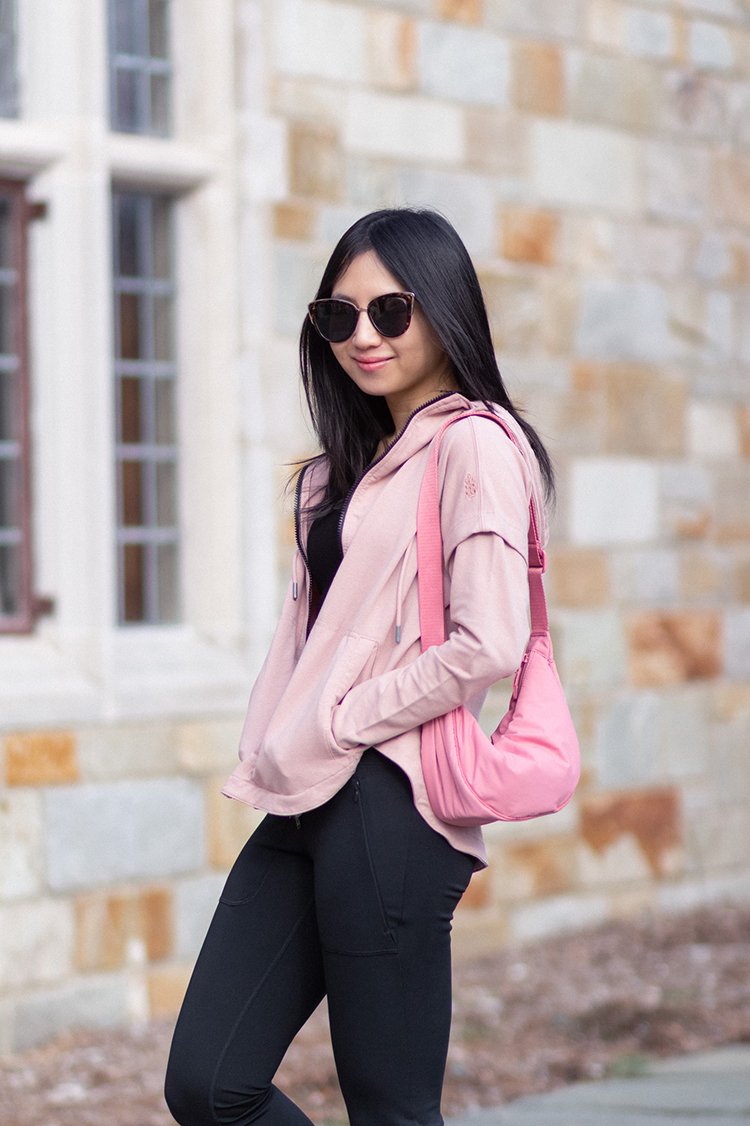 Find the Uniqlo Round Mini Shoulder Bag in 13 colorways at Uniqlo.