Lululemon's Everywhere Belt Bag in the 1L size is a bona fide hit for the athleisure brand: it's seemingly always sold out and can usually only be found on Amazon and eBay at two to three times the retail price.
As this perennial bestseller has just been restocked online in 12 colorways, below I share some photos and my thoughts on this small but mighty bag for anyone who is curious/interested.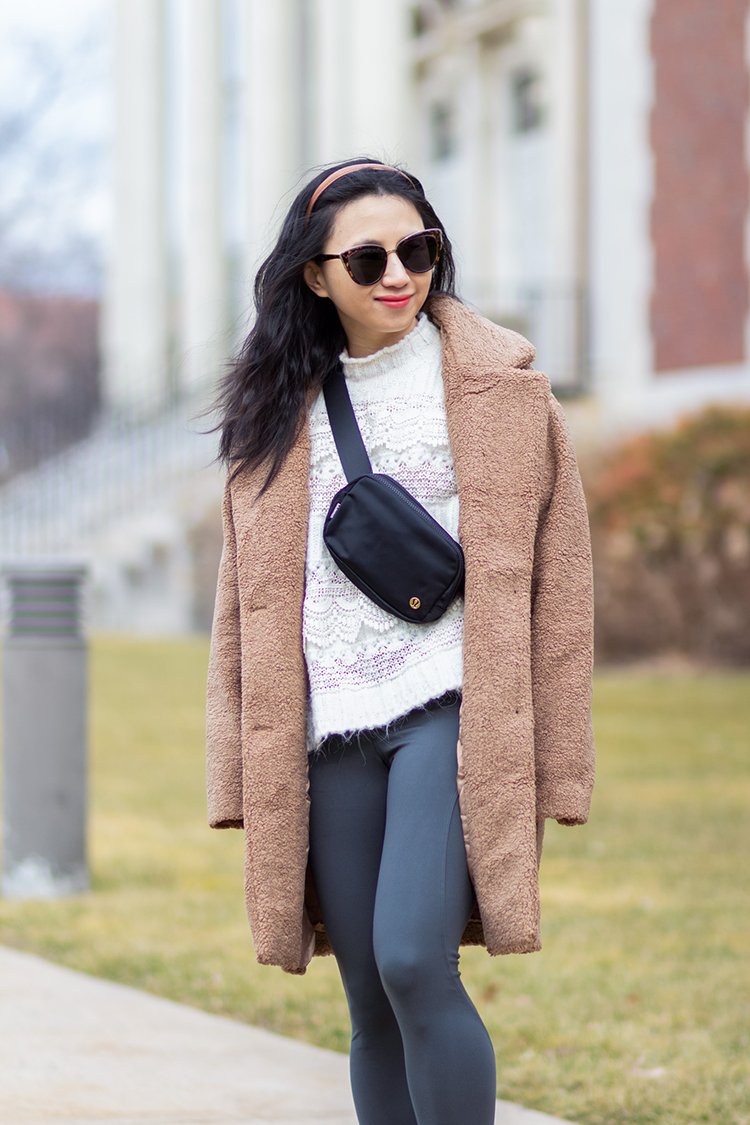 After suffering a string of running-related overuse injuries, I have (for the time being) traded brisk weekday runs for leisurely weekend hikes. And for this routine change, I acquired several lightweight slings bags to keep all my essentials within reach.
One of my favorites is the Lululemon Everywhere Belt Bag. In this bag you'll find my phone, card case, keys, lip balm, fun-sized candy bars, mask, and sunglasses in a hard case, with room to spare for those who may need to carry around medication or other small items.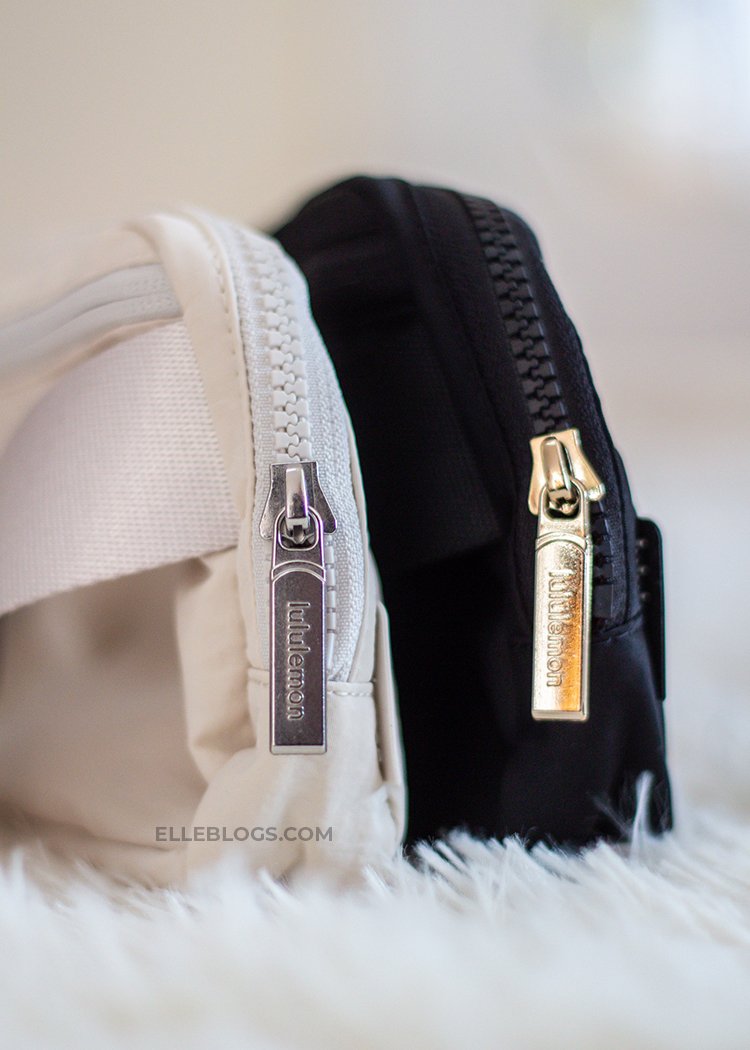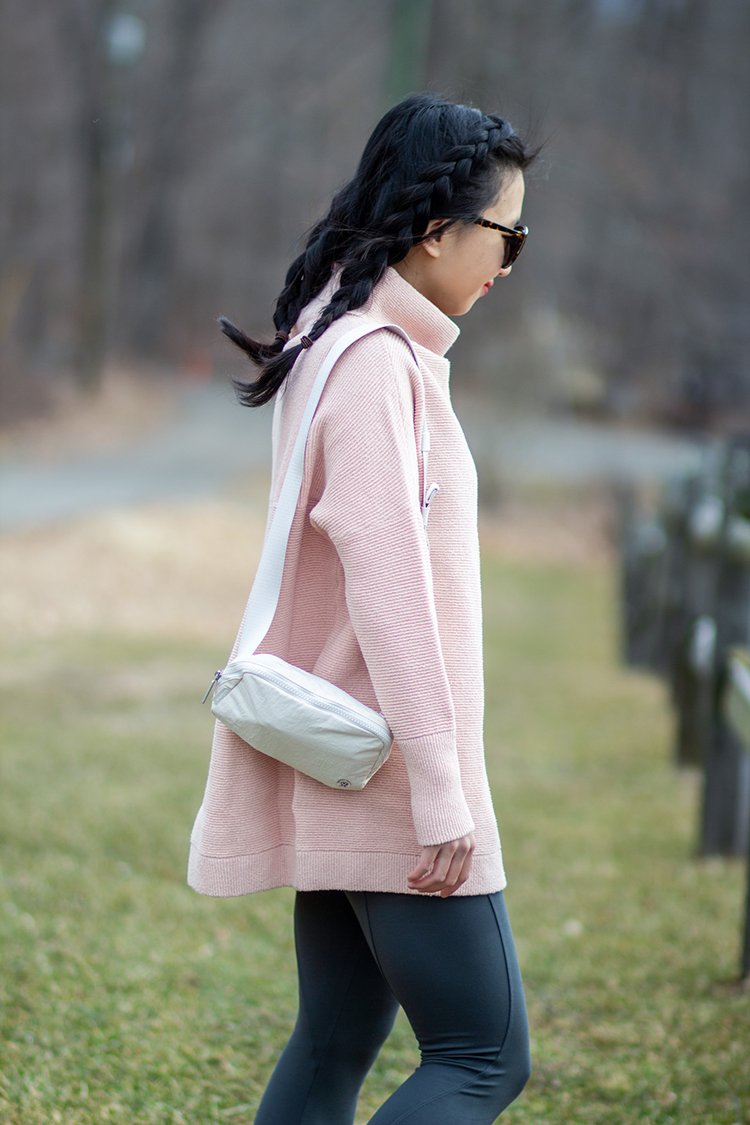 MATERIAL & DETAILS
The Everywhere Belt Bag's 100% nylon exterior has been treated for water-repellence; as such, it cannot be washed and should only be spot cleaned. The mesh pockets and liner are 100% polyester.
The bag has one main compartment, with two small mesh pockets on one interior wall and one larger mesh pocket on the other, which is a surprising amount of organization for such a small bag.
The exterior back zippered pocket is large enough to fit a larger smartphone (for example, my phone in its case measures about 6″ tall and 3″ wide and slips in with a little maneuvering), a pack of gum, and a travel-size bottle of hand sanitizer.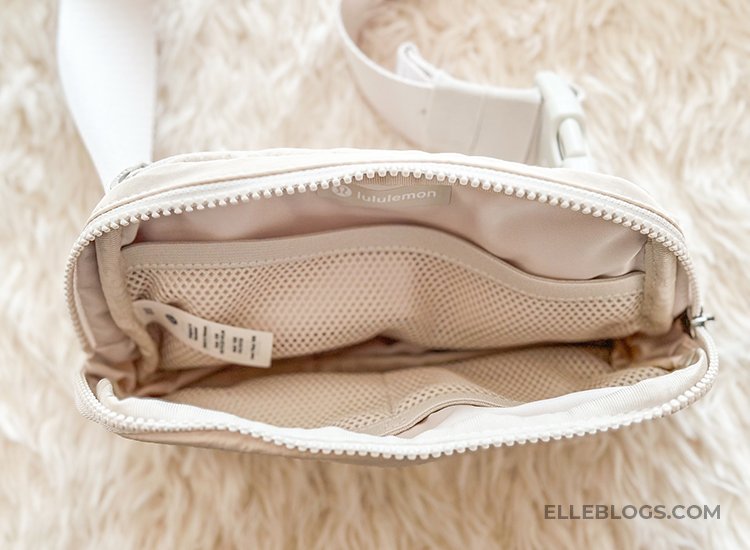 USES
While the belt bag (aka bum bag aka fanny pack) has broken free of its association with tourists and concertgoers, I still find the Everywhere Bag best for travel, bike rides, or short hikes/outdoor adventures. It simply feels a touch casual to pair with dressier ensembles.
It can be worn on the shoulder, across the body, slung over one shoulder, or cinched around the waist.
The strap measures about 42″ at the longest setting, but the length can be adjusted easily. However, on shorter settings, such as when the bag is worn wrapped around the waist, the excess strap may just wave about (see below) unless you tuck the ends into an existing loop.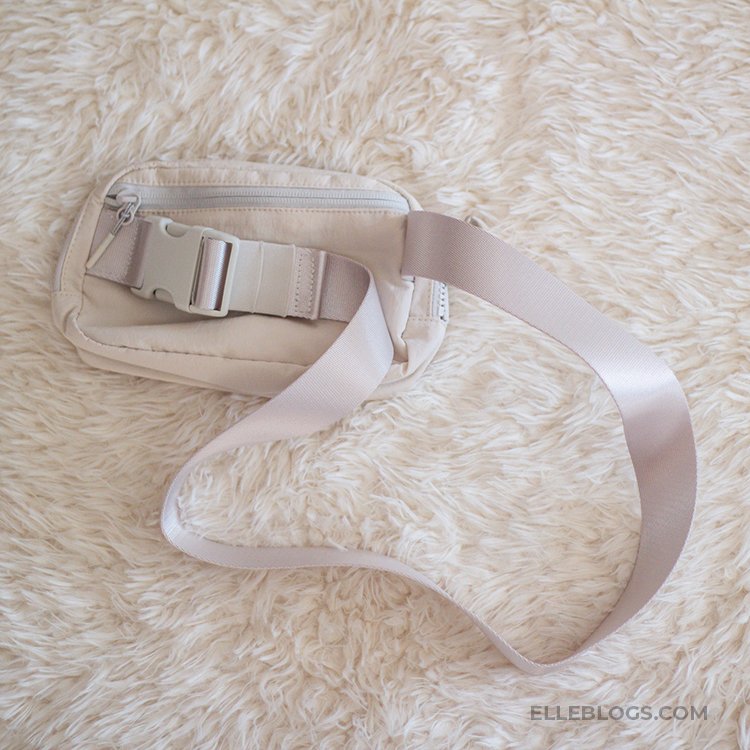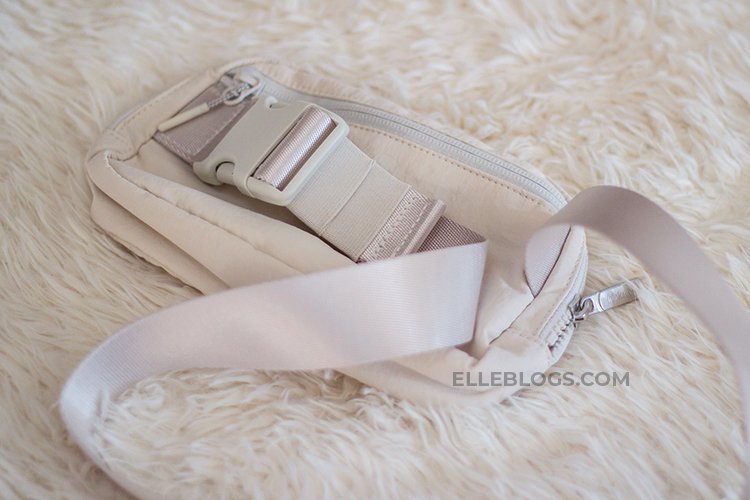 SIZE
The Everywhere Belt Bag, at 7.5″ W x 5″ H x 2″ D, is not a replacement for all-day bags, and isn't designed to hold things like compact umbrellas or standard water bottles. If you travel light and like to browse Reddit while drinking boba, this bag might be the perfection solution for your hands-free lifestyle.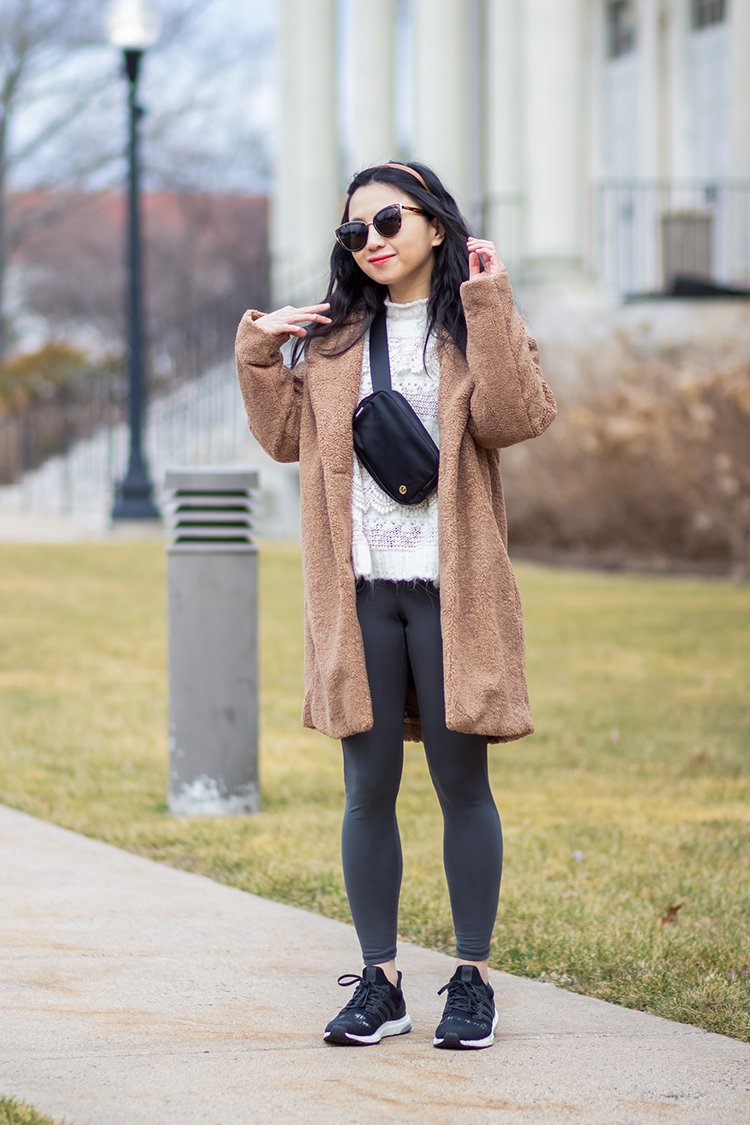 PRICE
Given the inflated prices at Lululemon, the $38 price tag on the Everywhere Belt Bag feels like a bargain. And because of the design's popularity, you are unlikely to find discounts on this bag.
You can buy the Lululemon Everywhere Belt Bag in 1L at Amazon and Lululelmon.