One winter travel-friendly outerwear option that I recently tried is a packable, water-resistant lightweight puffer coat from Amazon Essentials, one of Amazon's house brands. As it is packable and doesn't occupy much space in the suitcase, this hip-length (or, on 5'2 me, mid-thigh length) coat is an affordable and practical option for when you don't have room to pack multiple jackets and coats that serve more specialized needs.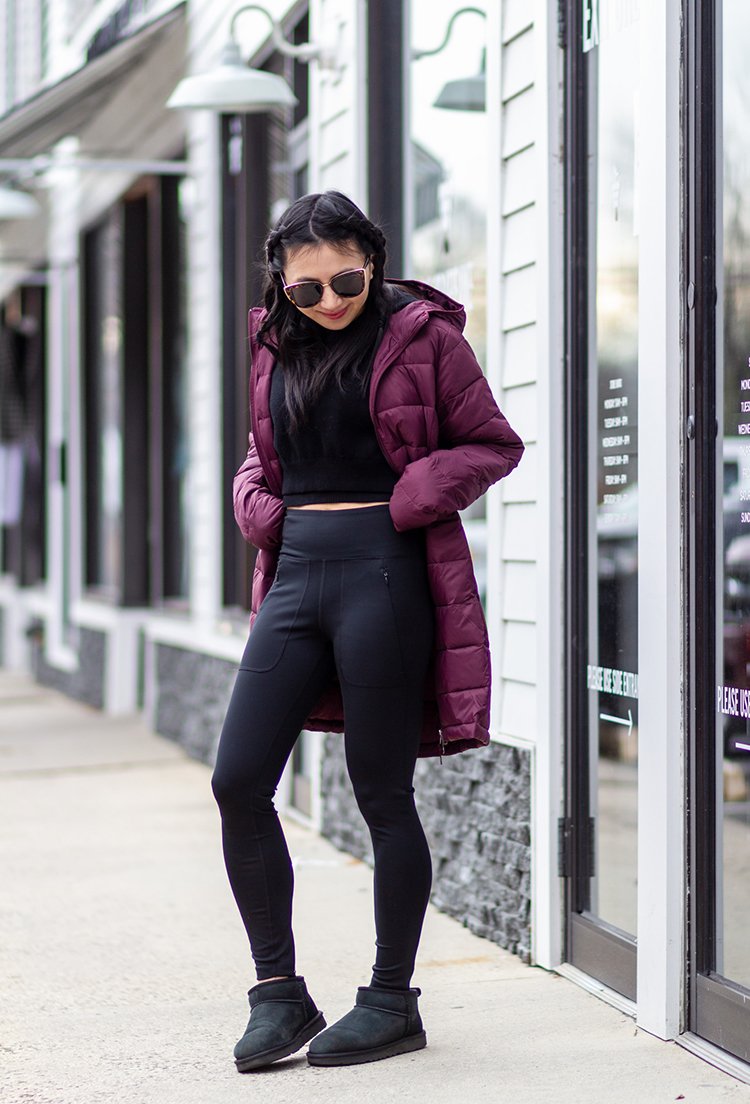 The quality is reasonable for the price (the style retails for $65, but is currently <$35 in most color/size combinations), and despite its lightness, it should be sufficiently warm for places with mildly cold winters (lows in the mid-30s).
But given its plainness, this puffer looks discordant with even slightly dressier looks, which coats normally tie together. But it pairs fine with more casual looks, and works well with athleisure pieces.
In terms of fit, I'd suggest sizing up to allow for bulky layers; but how much you upsize would depend on your layering preference.