As someone with legs that have a high threshold for the cold, the short puffer jacket was one of my favorite late-fall outerwear options to wear with wool A-line skirts. I also frequently wore these oversized puffer jackets with slimmer-cut jeans for a contrasting silhouette. They are so easy to dress up (or down!).
Below I show two ways I've worn <$100 options I picked up from Amazon this year. These budget jackets are not as technical (i.e., lacking in packability, not weatherproof, missing ethical sourcing certifications, etc.) as pricier options, but I found them warm enough for above-freezing temperatures, and many have functional warmer pockets (some zippered), soft ribbed cuffs, and drawcord waists.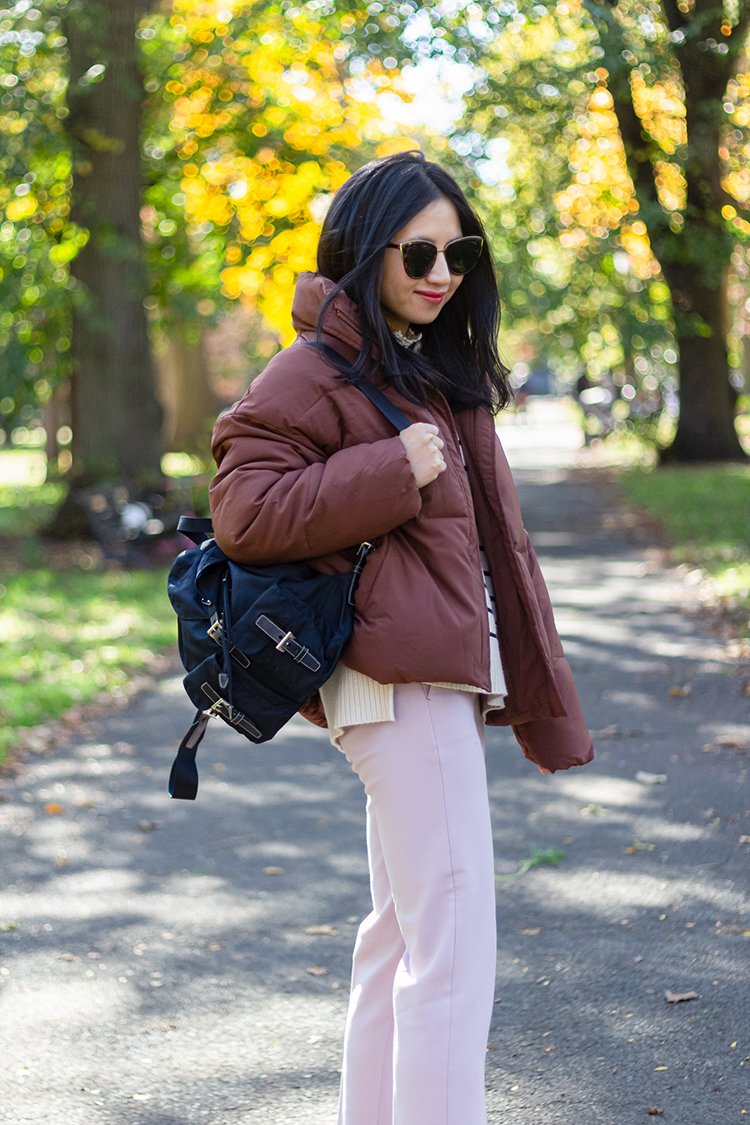 Stay warm, everyone!