I didn't have to dig deep to come up with this year's list, as I last wore just about everything (except the espadrilles and Reformation dresses) mentioned below earlier this month, a testament to their usefulness and longevity (in the favoritism sense).
Here are 10 items that I couldn't stop wearing (and rewearing) this year.
♥ ♥ ♥
J.Crew's reinvention has been slow but steady, and pieces like the Odette Sweater Lady Jacket make me hopeful that the brand is on the right path. While I think the product quality can be improved, thoughtful design details (gold buttons, pocket accents, and crochet trim) elevate this everyday basic.

♥ ♥ ♥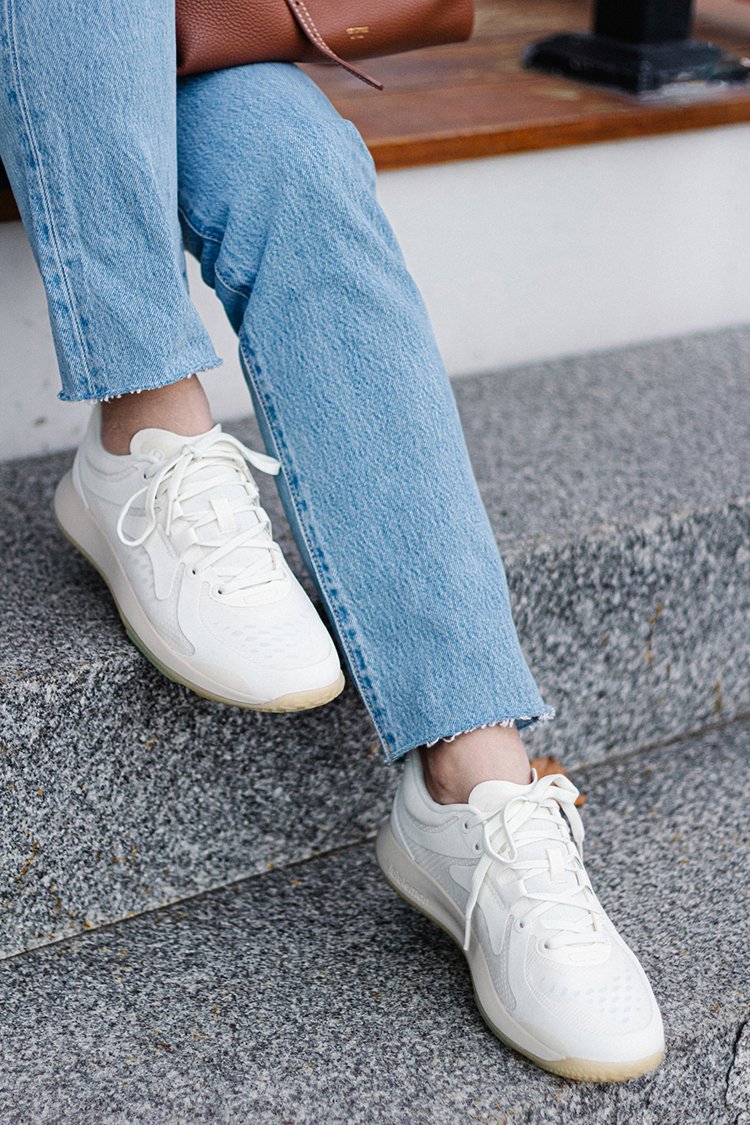 White sneakers are some of the most practical shoes that I own, despite their affinity for grime, and I am always on the lookout for my next pair. One newish addition to my collection is Lululemon's Strongfeel Training Shoe, which is more athletic than athleisure, but I find it a much cuter option than the average gym shoe.

♥ ♥ ♥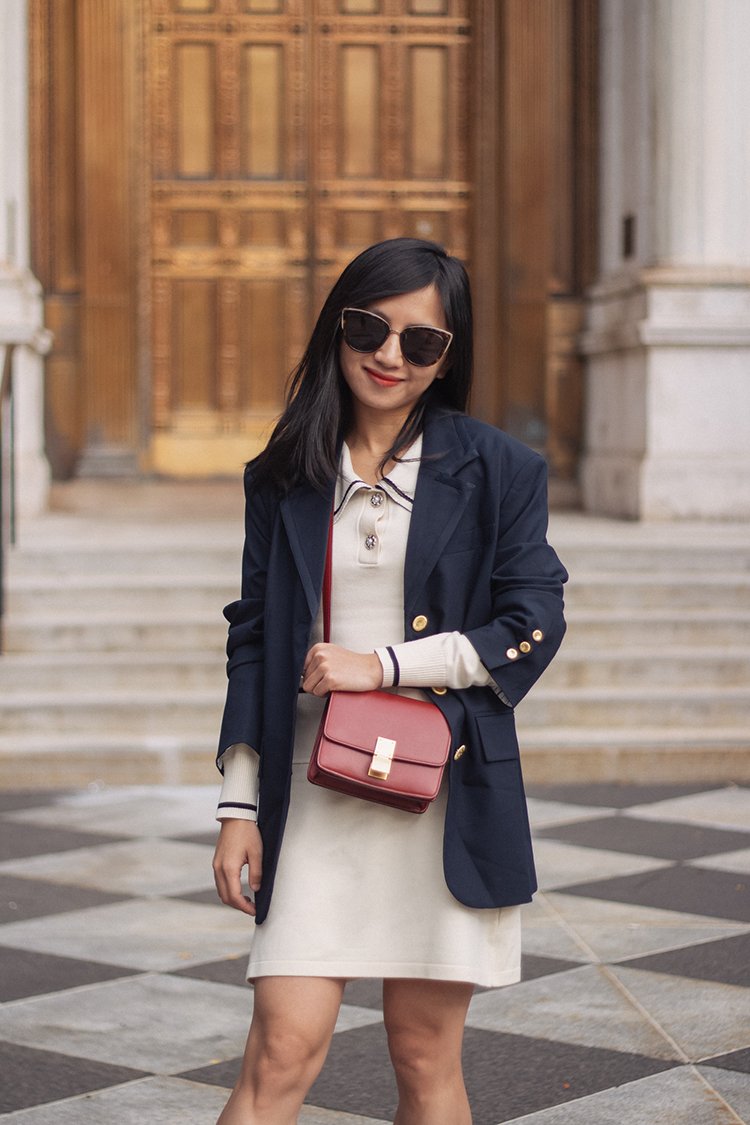 Peacebird Loose Vintage Blazer (seen here)
Peacebird closed its "global" website earlier this year, but the brand's oversized blazer, part of its fall 2022 collection, is one of my favorite business casual pieces. I wear it with sweater dresses and boots during the weekday, and relaxed jeans and chelsea boots on the weekends. Below I've linked a number of similar options at reasonable price points for those in the market for something similar.

♥ ♥ ♥
This sweater dress is an explosion of froufrou but is tampered by the monochrome palette. If you like the style but find the number of mini bobbles excessive, try the Kitty Cardigan, which I also own and find to be more versatile in terms of styling options.

♥ ♥ ♥
It took me a few tries, but I finally found a pair of stiff, straight-leg jeans that fit my muscular legs and aren't oversized in other dimensions. Levi's Wedgie Straight Jeans (more options here and here) are high-waisted and fit snugly through the hip and thigh, but are cut more generously below the knee. This style is offered in extended sizes, dozens of shades, and three lengths.

♥ ♥ ♥
I went on a Reformation buying spree this spring, and added a handful of new dresses from the brand to my closet, but the Twilight Dress is easily one of my favorites. I own three of them, and struggle to resist buying another when new prints become available. It's a timeless option for special occasions, but I sometimes wear it just because.

♥ ♥ ♥
These sneakers are technically a 2021 purchase, but I've worn them so much this year that it feels wrong to leave them off this list. These high-top sneakers are what I put on when I can't decide what shoes to wear.

♥ ♥ ♥
The Rosi Dress is another Reformation dresses I bought this spring. It's a little more accessible (i.e., casual) than Reformation's full-length options, which makes it a great choice for dressier daytime occasions. Because of its many thoughtful design details, this dress does not require much styling to shine.

♥ ♥ ♥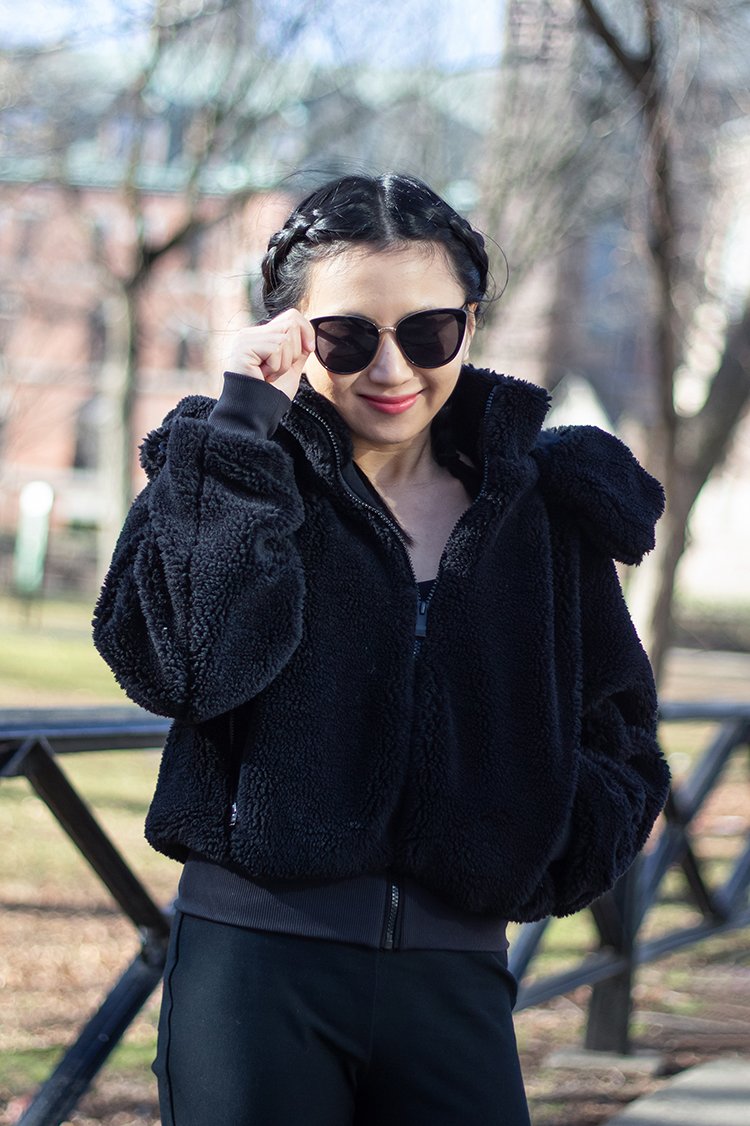 Alo Yoga Foxy Sherpa Jacket (reviewed here)
I bought my first Alo Foxy Jacket back in 2020, but didn't blog about it until earlier this year. However, as it is so deserving of a spot in my favorites posts, I decided to include it on this year's list, as I wore it (at a minimum) twice weekly last winter and expect to do the same this year.

♥ ♥ ♥
I have a soft spot for espadrilles, as I consider them the ultimate warm-weather shoe. And this slip-on option from Free People elevates the concept by incorporating several trendy details, from the wide ribbon laces to the chunky (but unobtrusive) lug outsole, to the woven crochet upper.

♥ ♥ ♥
Other notable purchases that I want to highlight: alice + olivia Caleb Puff Sleeve Mini Dress (reviewed here), Canada Goose Simcoe Fleece Hoodie, Banana Republic High-Rise Crop Chinos (see on me here), Generation Love Kristen Tweed Jacket (reviewed here), Zara Ruffled Textured Pinafore Dress, adidas Dropset Trainers, and [BLANKNYC] The Baxter Rib Cage Jean.
♥ ♥ ♥
What were some of your favorite purchases this year?