I received a few messages from people who feel overwhelmed by all the Black Friday sales, so I've rounded up some items that I either bought during this sale or already own and would recommend at their current sale price.
And if you are in the market for big-ticket electronics, do browse (online and/or in-stores) as I feel the discounts are better than in years past due to the supply glut. While I did make some some big-ticket electronics purchases this year, I haven't received my orders yet so don't feel comfortable commenting on them yet.
This deeply hydrating cream, one of my monthly favorites, is fast absorbing, without any lingering stickiness, allowing me to easily apply and reapply throughout the day. Sephora has the 8oz container discounted by ~67% for Black Friday.
♥ ♥ ♥
At 76% off, this well-reviewed fleece jacket, which is in the perfect shade of marigold, is hard to turn down, as I can't imagine a better sale on an in-season style. I got one for myself am now contemplating ordering a second to gift. Other colorways are also on sale but none are as heavily discounted as the "Orangeade."

♥ ♥ ♥
I keep a box or two of Godiva's chocolate biscuits in my pantry, as they make for great gifts, and are even better treats for oneself should one need a pick-me-up. They are currently 25% off during Godiva's Black Friday sale, so I ordered two boxes in different counts as I'll need them to survive a Northeast winter.

♥ ♥ ♥
Senreve's Aria Belt Bag is one of my most used bags, and I struggle to fend off the urge to buy it in more colors. But it is very reasonably priced at its current sale price (30% off retail). If you are looking for a convertible crossbody bag that is lightweight and will hold just the essentials, give the Aria Belt Bag a try.

♥ ♥ ♥
I have a soft spot for whimsical plates sold at Anthropologie and always order one or two during most storewide sales. This time around I ordered one each of the Lou Rota Nature Table Dessert Plate, Nathalie Lete Dessert Plate, and Nathalie Lete Charmante Dinner Plate, which are all 30% off until Monday.

♥ ♥ ♥
All products at The Ordinary are 23% off until 11/30/22, including the Hyaluronic Acid 2% + B5 serum, which I use in the winter to help hydrate my dry skin. Below I've also linked other products from the Ordinary that I use on a weekly basis.

♥ ♥ ♥
Wide-leg pants are my favorite silhouette for fall, and these cropped J. Crew options are perfect for shorter, more athletic legs. The material (55% polyester/44% wool/1% elastane) has heft and hangs well, but isn't so drapey as to look fluid, so would be geat for business casual dress codes.

♥ ♥ ♥
Madewell's Black Friday sale (50% storewide) is one of the best promotions that the brand has ever offered, and now is a great time to pick up one of its many highly-functional bags. Some bags that I own and would recommend: the The Transport Shoulder Crossbody Bag, The Transport Accordion Crossbody, The Large Transport Camera Bag, The Transport Tote, The Leather Accordion Wallet, and The Zip-Top Transport Crossbody.

♥ ♥ ♥
A re-release–the Ted Baker Rose Wool & Cashmere Blend Wrap Coat–of one of my favorite coats of all time (Ted Baker's Sandra Wool-Blend Coat) is currently 30%-40% off at Ted Baker and Nordstorm. Were it not for the fact that I already own (too) many tailored coats, I would get it in another color.

♥ ♥ ♥
The only glass drinkware I own are the double-walled options from ZWILLING. While they can occasionally be found on sale, I haven't seen this 9-piece set discounted recently and the current price (originally $74.99, now $54.99) is reasonable, plus Saks Fifth Avenue's gift card promo (earn a $75 gift card on purchases over $150 with Code BFGCSF) sweetens the deal.
♥ ♥ ♥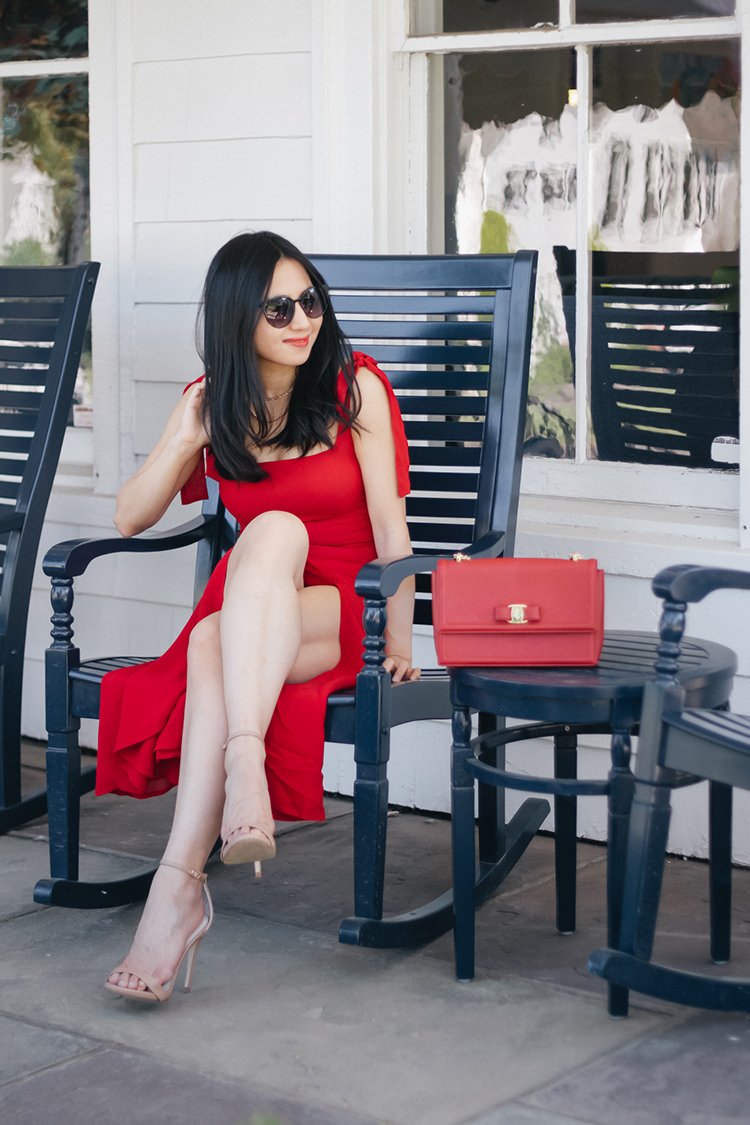 Reformation's Twilight Dress is an incredibly versatile and flattering special occasions dress, and can take you from a fancy dinner to a holiday party to a friend's wedding (assuming it's not a church wedding). It doesn't go on sale often, so the current 25% off sale is a great time to pick one up.
The style is available in regular sizes 0-12, extended sizes 14-24, and in petite sizes 0P-12P.

♥ ♥ ♥
Striped sweaters in a relaxed silhouette are one of my fall wardrobe workhorses, but I haven't had luck finding many affordable options that stay in stock long enough for me to share. That is, until I found this ETCYY option on Amazon. The questionable brand name aside, this super soft sweater comes in a dozen colorways, and has front button-fastening, allowing for the neckline to be adjusted. It's currently 15-20% (depending on colorway) off for Black Friday. The cut is relaxed so try your normal size, or size down for a slimmer fit.

♥ ♥ ♥
I am very sad that The Cheesecake Factory didn't offer "Slices of Joy" with its gift card promotion this year, but I still bought some gift cards for tradition's sake.
♥ ♥ ♥
Did you shop this year's Black Friday sales? If so, what were some of your favorite purchases this week?