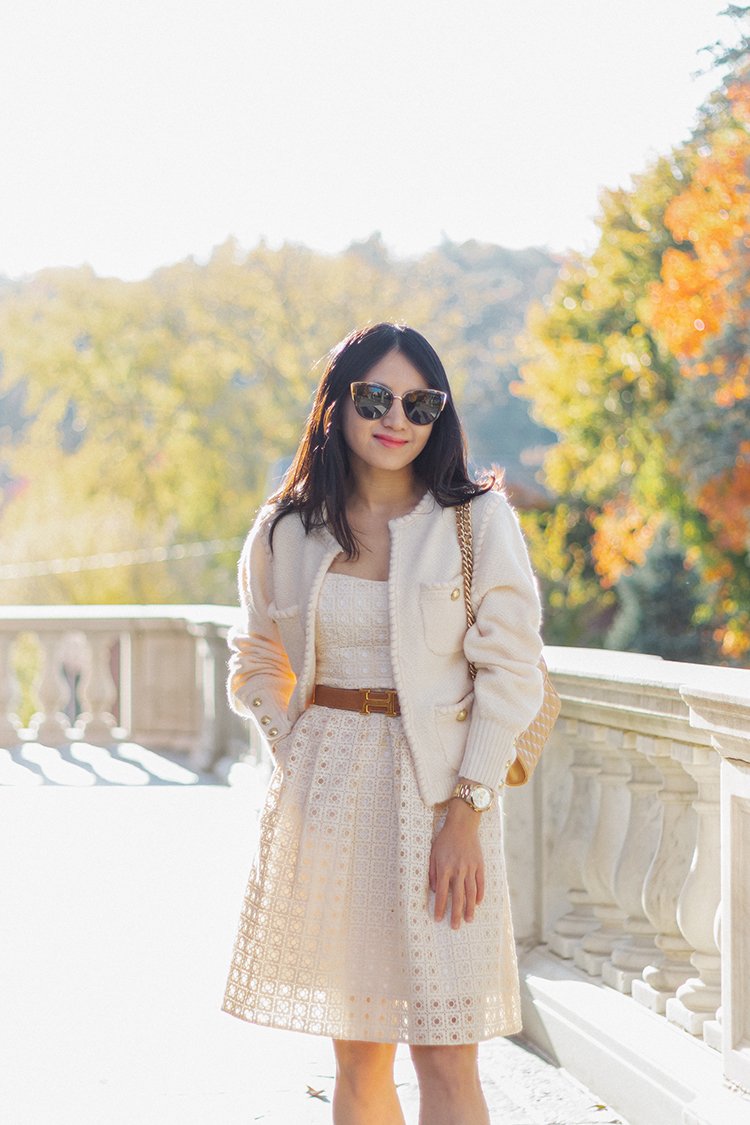 Diehard J. Crew fans know the "lady jacket" well: this square classic is frequently offered in wool and tweed for in-between season, and it is one design that I must try every time it's on offer.
I was a little slow to order this fall's designs–during my indecision smaller sizes of the Odette Sweater Lady Jacket (available in four versatile colorways: black, red, cream, and gray) and the Louisa Lady Jacket (available in three colorways: periwinkle, off-white, and navy) sold out online–which I regret, but the speed at which they sold out speak to how much fans of the style cherish even minor innovations on this classic.
Because of shipping delays, I only recently received these versatile little jackets, but they have quickly become new favorites, especially the soft and snuggly Odette Sweater Lady Jacket, which has the feel of a worn-in grandpa cardigan. While it's currently sold out in most colorways online, some sizes and colors are restocked daily so those who are interested should check in the morning for popbacks.
The style has a relaxed fit* but, as I wasn't able to order the jacket in my normal size, I am quite happy with the oversized look in the next size up. And the fabric, a knobby mid-weight material great for transitional weather, looks way more expensive than its material composition–44% acrylic/24% merino wool/17% polyamide/12% alpaca/3% elastane–would suggest.
* this is a more casual piece than for a formal occasion: the sleeves are especially oversized relative to the fit of the torso so can look bulky with thicker layers underneath
Taken together, the gold buttons, dainty (i.e., impractical) front pockets, and crochet trim lend this otherwise unremarkable sweater jacket an effortless "French" daytime look. I plan to wear the Odette Jacket with straight-leg jeans on the weekends, and knee-length A-Line skirts during the work week.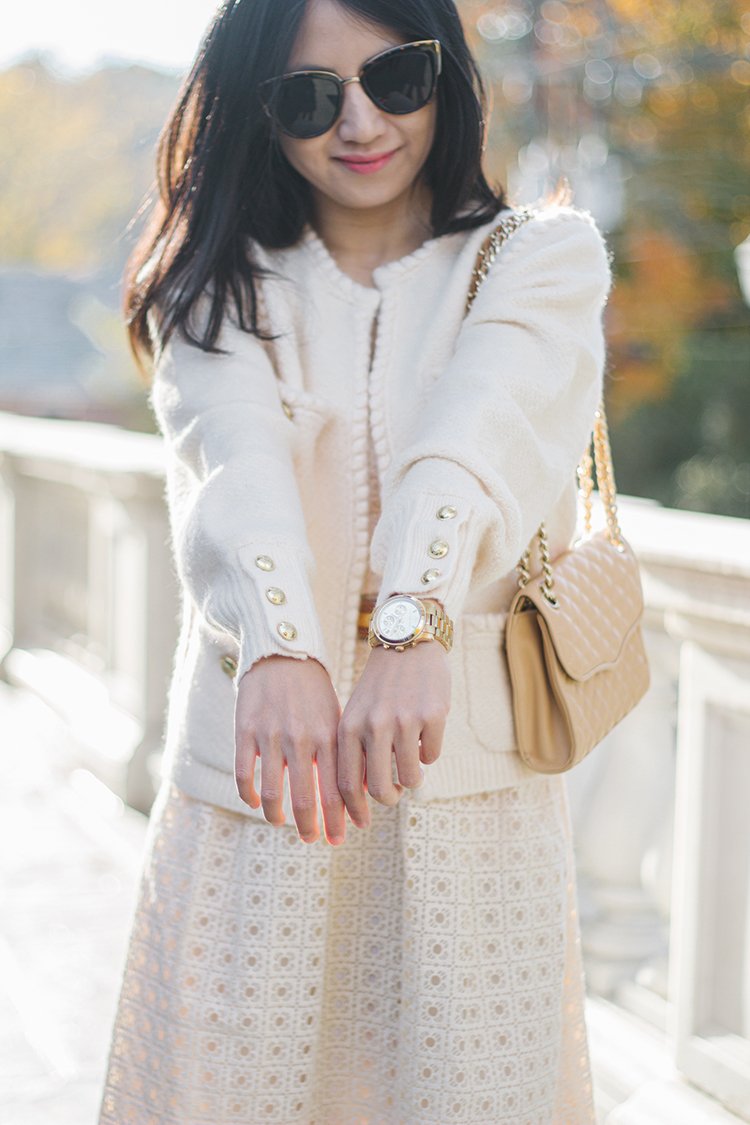 Unwilling or unable to wait for your size to be restocked? Below I've linked more options that are similar in concept: