The delicate gold chain necklace (worn alone or layered for drama), like the breezy barrel pant, is something that I'll miss acutely about warm-weather fashion. This subtle statement piece makes exposed décolletages look less bare, without adding any (physical or visual) weight to an outfit.
Below I show a few everyday gold necklaces worn with different necklines.
A simple gold chain, or one with an added eye-catching pendant, with its distinct yet subtle hint of sparkle, is a foolproof way to accessorize basic outfits–like ribbed tank tops paired with denim shorts/skorts–missing a certain je ne sais quoi.
For necklines that show more décolletage, like the sweetheart, straight-across, or square, stacking gold chains helps tamp down any hints of impropriety.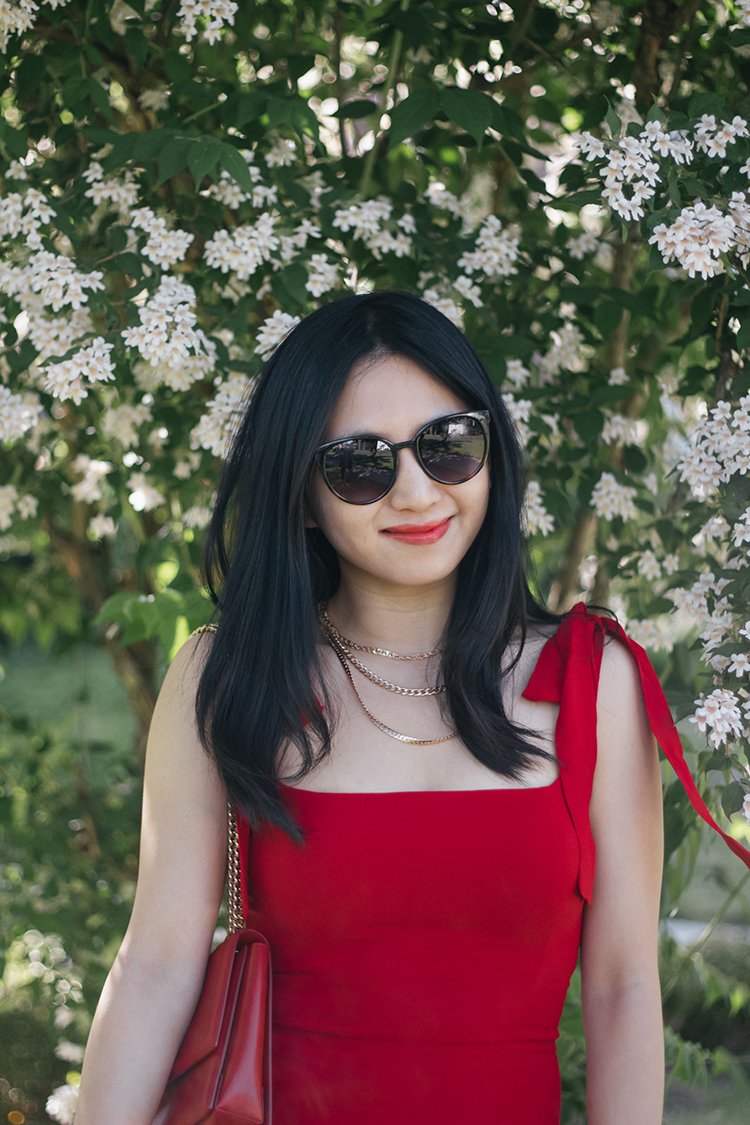 I recently bought some necklace layering clasps to make stacking delicate chains even easier to do; this simple device cuts down on both detangling and clasping time.
What will you miss most about summer fashion?