I added the Nadira Tie Strap Dress to my collection of Reformation dresses over the summer. Like many of the brand's best sellers, it's a recombination of design details that Reformation employs frequently: adjustable tie straps, a smocked back bodice, a sweetheart necklace with bustier seam details, and a midi-length (or full-length, if you are short like 5'2 me) flared skirt with fitted waist.
In essence, if you like the Juliette Dress but found it a touch revealing for your special occasion, the Nadira Tie Strap Dress is Juliette's slightly more modest cousin, with its lack of a side slit and slightly wider shoulder straps.
The 100% viscose material is lightweight and flowy, but lacks stretch. So while the smocked back allows easy-on, it doesn't offer much extra room in the bodice. In terms of fit, the Nadira fits true to size for Reformation dresses in this style, but it runs small compared to mass market brands. And because of the bustier seam detail, breasts are prone to spilling out of the cup, so those who are buxom might not find a comfortable fit in this style.
The dress in size 0, when laid flat, measures 12.25″ across the waist, 9″ in the length of the bodice, and 43″ in total length (because the straps are adjustable the overall length can be adjusted 1-2 inches depending on how the straps are tied).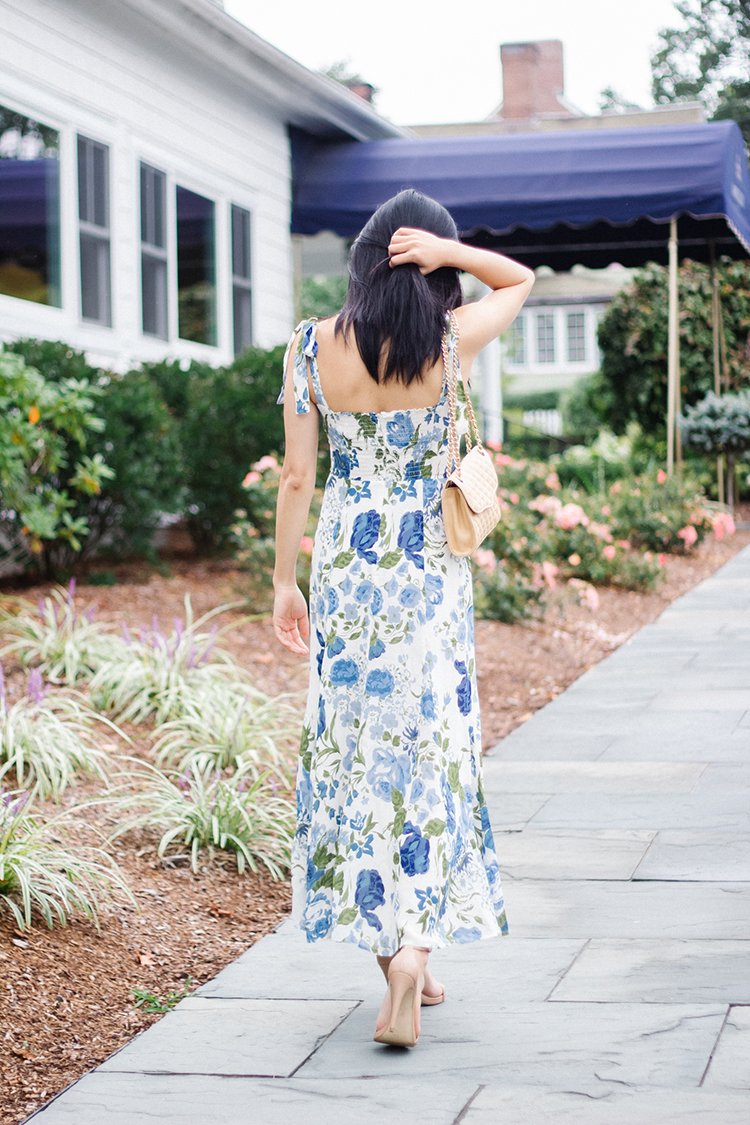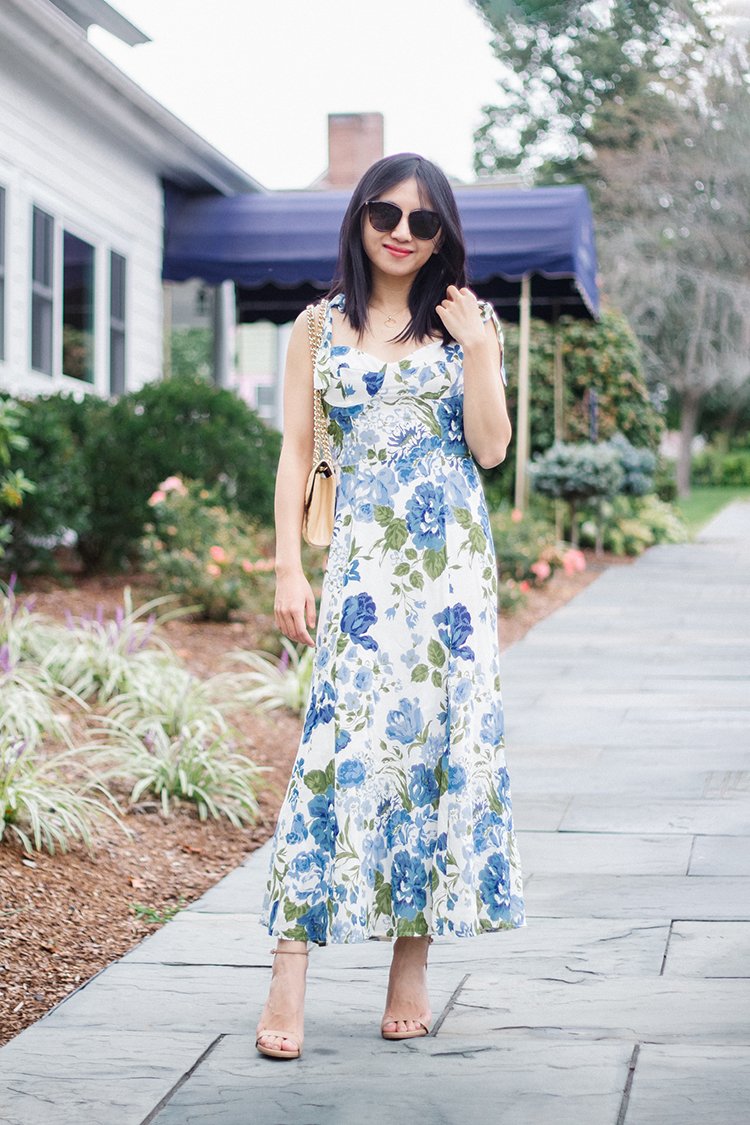 While the Nadira Dress is dressy enough for most summer soirées, the more structured top makes it feel more formal: to me it's more wedding-guest dress than beach day attire. But as we enter fall, you can style this dress with a chunky sweater and ankle boots to adapt it for cooler weather.
Buy the Reformation Nadira Tie Strap Dress at Nordstrom and Reformation.