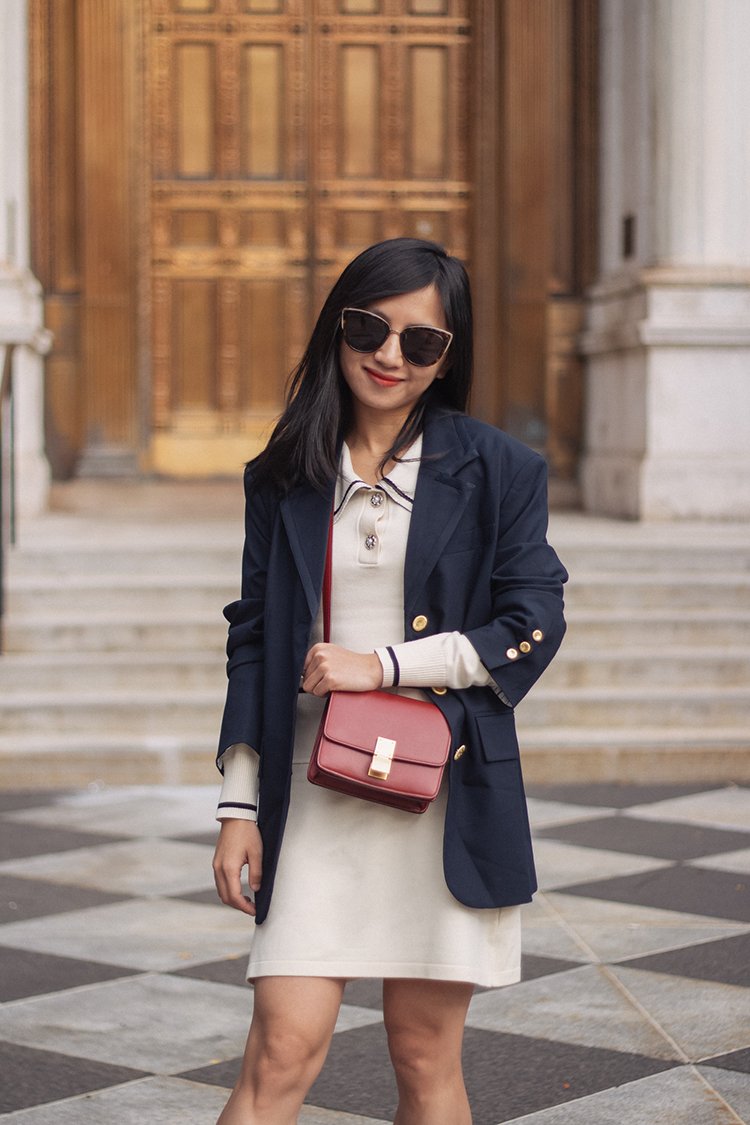 In the years since the last Asian Fashion Adventure, I have tried just about every South Korean and Japanese e-tailer who offers international shipping, and countless Chinese and Vietnamese drop-shippers with storefronts that do not clearly identify their country of incorporation.
Very rarely do I feel compelled to write a positive review, but it is with a heavy heart that I am writing this post, because Peacebird is shutting down its global website on September 25, 2022. However, because Peacebird is a publicly trade company on the Shanghai Stock Exchange and has been operating since 1996 with a handful of brands under its corporate umbrella (like LEDiN, which is also ending operations overseas), I think this is more of a goodbye, not a farewell, for its overseas operations.
---
Compared to ultra fast fashion retailers like Shein and Temu which compete exclusively on breadth of selection and low prices, Peacebird feels conceptually more like J. Crew and Banana Republic in both scope of offering and price point.
QUALITY
While Peacebird, like many fast and midmarket fashion brands, uses a lot of polyester and polyester-blend materials, nothing feels flimsy. Further, each piece looks well-made: there are no loose threads or uneven seams; pieces are lined where they makes sense, and have pockets (sometimes with invisible zippers) where pockets are expected. Buttons are specially selected to suit the the design and are sized properly for the piece; extra buttons are included. Granted my standards have lowered considerably after years of shopping fast fashion, Peacebird is a breath of fresh air.
SIZING
Most designs are only available in sizes S, M, and L, and "Asian sizes" tend to fit small to size (think junior sizing).
MERCHANDISING AND DESIGN
If I were being harsh, I would say the biggest pitfall for shopping Peacebird is having to spot their attempt at whimsy. For those of you accustomed to shopping in the U.S., shopping at Peacebird will feel… iffy: so many designs border on kitschy, with ropes and chains and Peacebird logos and giant writing appearing where they are unexpected. Even if you think you are someone who dresses extra, Peacebird might still surprise you with its myriad sartorial conceits. Dresses are not just embroidered, they must also have oversized collars and dramatic puff sleeves. If you are minimalist, Peacebird probably isn't for you. However, if you tire of the same basics that every retailer is promoting this season, Peacebird might have 5-10 things that excite you. But the vast majority of designs feel juvenile and saccharine-sweet.
Take the two Peacebird pieces that I am wearing in this post–they both fall on the vanilla end of the Peacebird design spectrum and I can tell whoever approves designs had to really restrain themselves here. The knit dress has tasteful contrasting trims, oversized sailor collars, jeweled buttons at the collar, and is one design element away from being overwrought. And the oversized blazer has a relaxed fit with removable shoulder pads, tonal trim around the lapel, and gleaming gold buttons, but (thankfully) is missing the embroidered or screen-printed branding that appears on many jacket designs (it does come with a removable Peacebird logo pin, but I decided against wearing it).
PRICE POINT
I would compare Peacebird's pricing to expensive Zara: depending on material, blazers are ~$75-$200, dresses are ~$50-$150, and coats are ~$100-$350. Because Peacebird does not have a U.S. warehouse, orders ship from China and I imagine high shipping costs are partly why Peacebird has decided to close up shop for now.
Even before Peacebird's recent announcement, I would have warned against ordering from them without first considering 1) the long lead time (standard shipping takes 14-16 days plus a 3-5 day processing time), 2) the short return window (just 14 days; and you have to request an RMA and potentially pay to ship the return), and 3) the eccentricity of their designs (there are some products for which only 1-2 product photos are available, and it's unknowable what design surprise awaits you if you order without requesting additional information).
Wait, Elle, you said this was supposed to be a POSITIVE brand review. And it is! But I also think shopping with international brands without a physical presence in your country is a dicey undertaking. Even when the experience is a net positive, there's a lot to weigh.
So while I loved about 80% of I got from Peacebird, from the Loose Patchwork Design Botton Jacket (which you will see on this blog as I have been wearing it everywhere) to the Double-breasted Lapel Neck Khaki Wool Coat to the Light Pink Belted Loose Jumpsuits (see below), I can also understand why it struggled to attract an international audience.
Goodbye for now, Peacebird.