The Coach Pillow Madison Bag that I featured in a May post is now 50% off online, so I thought I'd share a few more photos and a quick review for anyone who might be interested.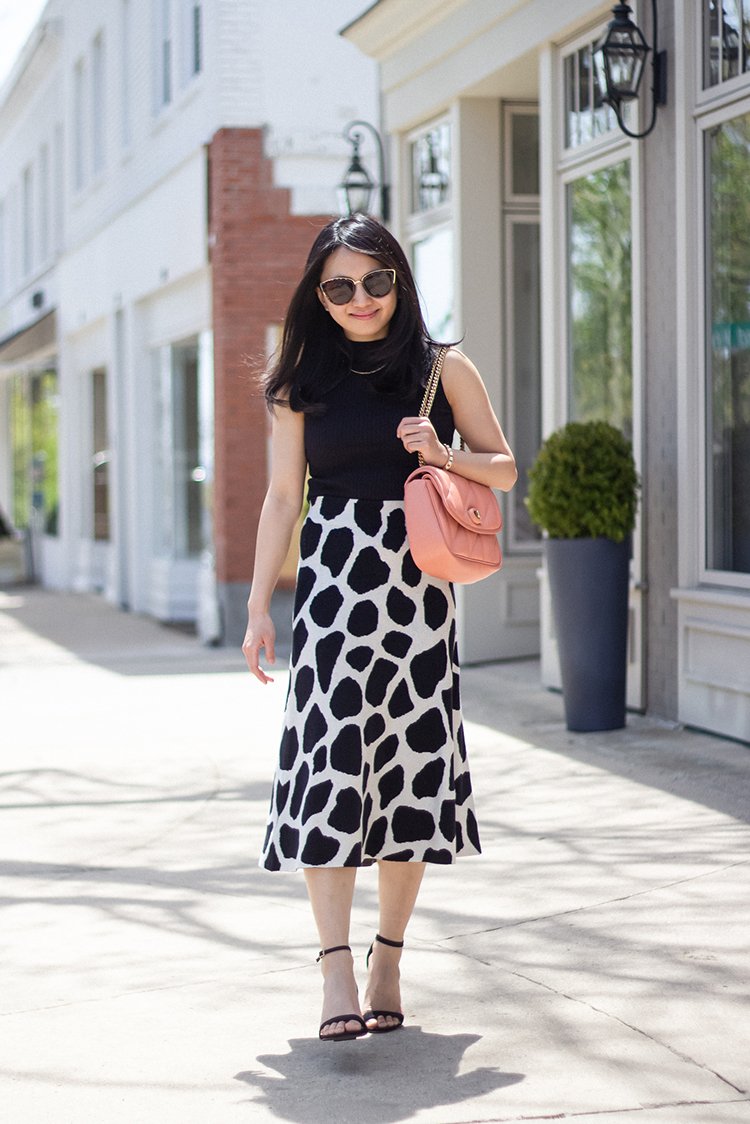 SIZE
The Pillow Madison Bag measures 9.5″ in width, 7″ in height, ~2.75″ in depth, and weighs a little more than 1-1/2 pounds empty. Like all pillowy bags, however, the padded material takes up room so the available interior capacity is more limited than the bag's footprint might suggest.
For those who prefer fun-sized bags, the Pillow Madison Bag is available in a smaller size (7″W x 4-3/4″H x 2-1/2″D) at Nordstrom.
MATERIAL AND CONSTRUCTION
The napa leather feels supple and rather luxurious for a <$500 bag, and the pillowy quilting has a contemporary appeal. It's also lined in tonal fabric, with brass hardware that feels very substantial (and heavy). There are no workmanship issues that have surfaced in the few months that I've owned this bag.
DETAILS
The sliding chain-and-leather strap (21.5″ drop) allows the bag to be worn two ways: doubled up to wear over the shoulder, or fully pulled through for crossbody length.
The top flap is secured with a Coach logo turnlock closure and opens to expose the main compartment–which has a zippered wall pocket–and another pocket under a flap with magnetic closure. On the back of the bag there is a wide slip pocket.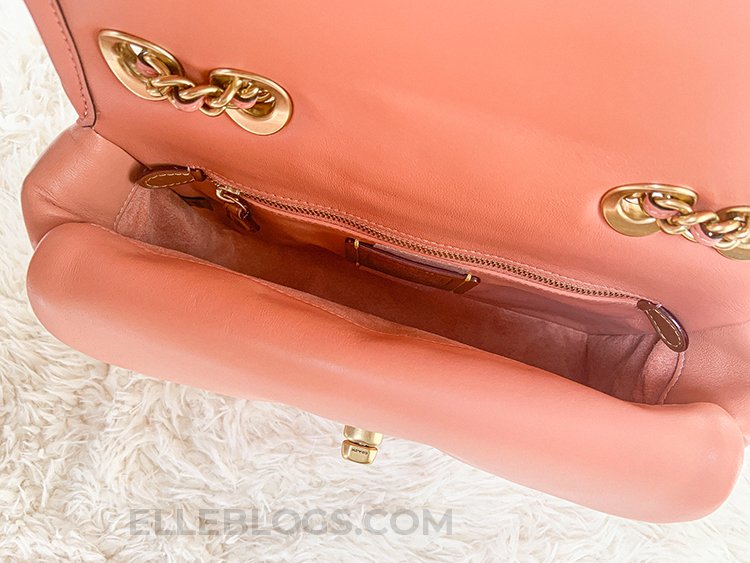 PRICE
At $495 (now 50% off at Coach, or $247.50), the Coach Pillow Madison Bag falls squarely in the affordable luxury category. While I wouldn't recommend ordering this bag in every color, if you are looking for new slightly dressy option, this is a solid choice.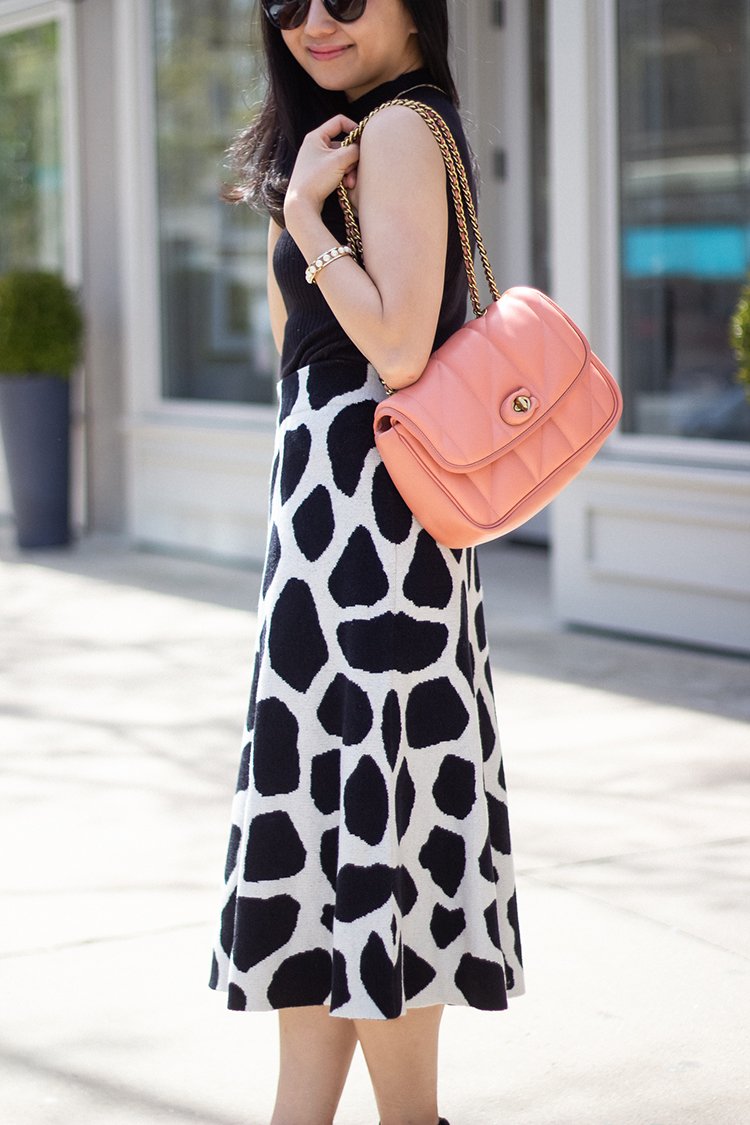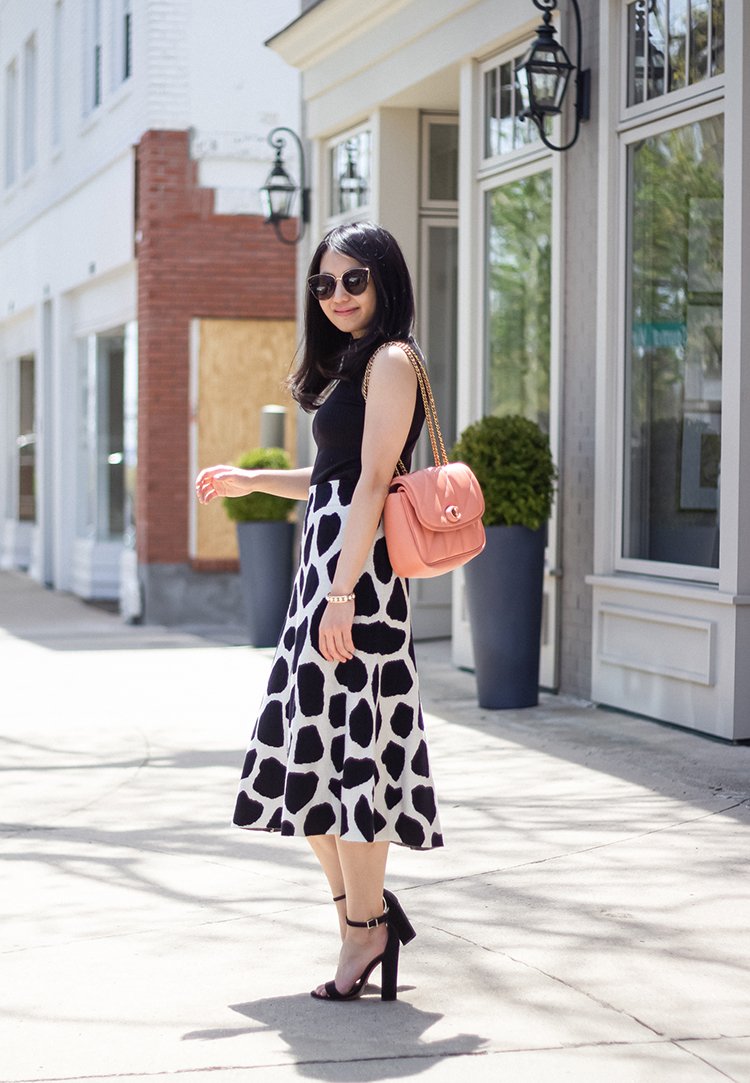 In short, if you are looking for a pretty bag to wear to sedentary social events*, like brunch or a date, the Coach Pillow Madison Bag is a good candidate.
*It's not a carryall, so you'll have to be choosy about its contents; and the heavy chain straps aren't designed for extended engagements.
You can find the Coach Pillow Madison Bag at Coach, Amazon, Belk, Bloomingdale's, Dillard's, Farfetch, Harrod's, Macy's, Neiman Marcus, Nordstrom, and Zappos.