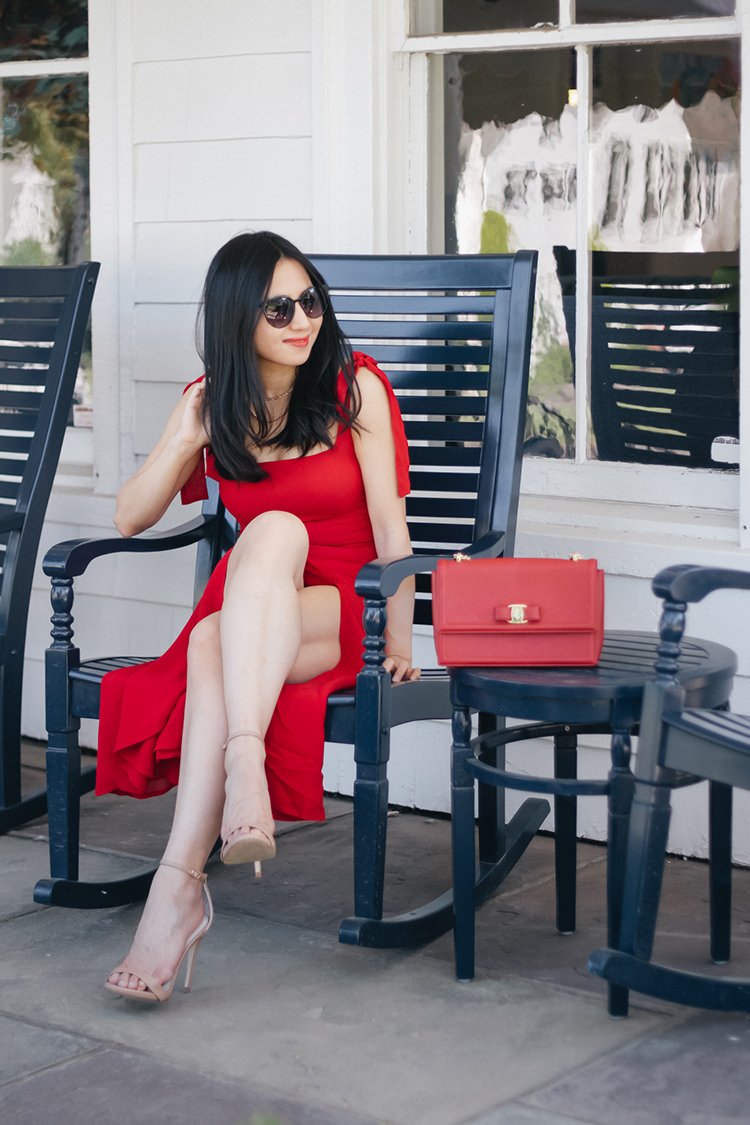 A close friend decided to get married in an intimate ceremony this summer; without missing a beat, I went straight to Reformation and ordered the five dresses* that have been sitting in my cart.
After a string of Zoom weddings, I am so excited to go to a wedding that I can't imagine not attending in person. If you have also been shopping for special occasions, read on for a few reviews and some dress picks.
* these five, which I am still waiting to receive: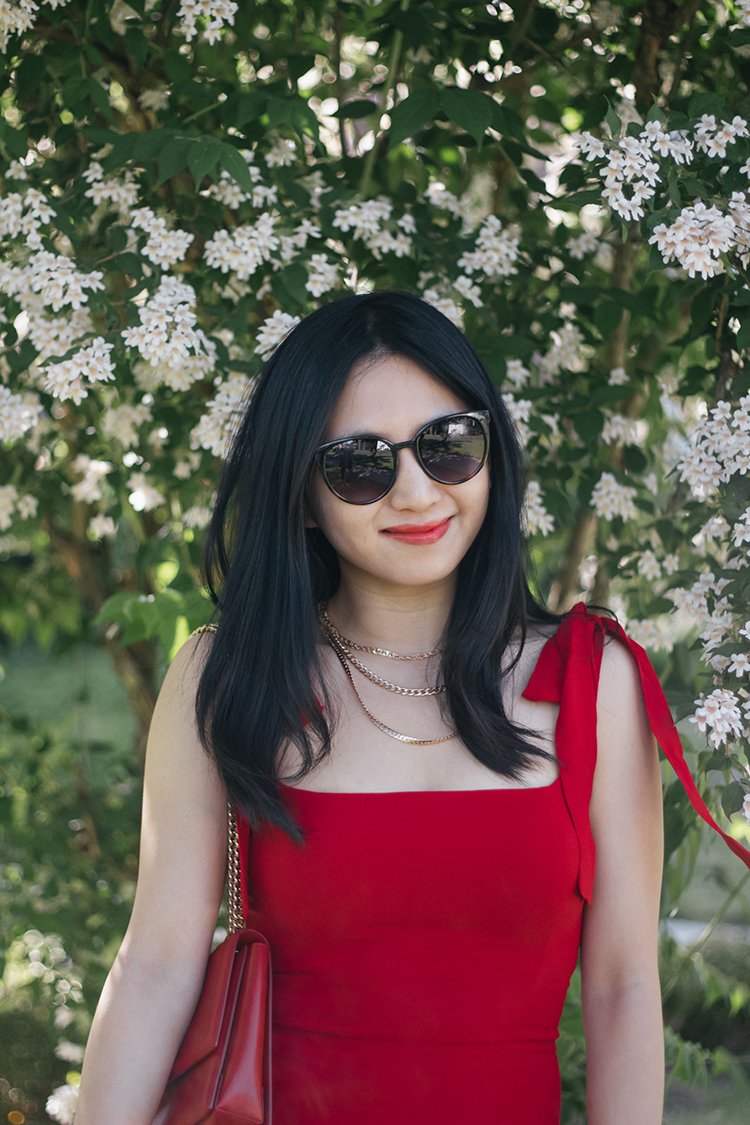 I own the Twilight Dress in three colorways and consider it the gold standard for summer wedding guest attire. This versatile dress combines a flattering silhouette–a fitted bodice with a flowy, but not voluminous skirt–with a sensible design: tie straps that accommodate different torso lengths; a partially smocked back to provide some stretch; a square neckline that welcomes fun necklaces and hides strapless bras; and a flirty side slit to allow ease of movement.
While Reformation generally runs slightly small to size–its standard woven fabric is a breathable but inelastic rayon–in the Twilight you can try your normal size, unless you are especially buxom, as the smocked back allows some flexibility.
The Twilight Dress is available in sizes 0-12, and in petite sizes 0P-12P.
If I had to nitpick, I wish the 100% viscose material had a touch of spandex, as it is wrinkle-prone and will require a thorough steam before every wear.
Buy the Reformation Twilight Dress at Reformation, eBay, Net-a-Porter, Nordstrom, Selfridges, Shopbop, or Vestiaire Collective.

A few more photos of the Twilight Dress under indoor lighting and worn with a less padded bra: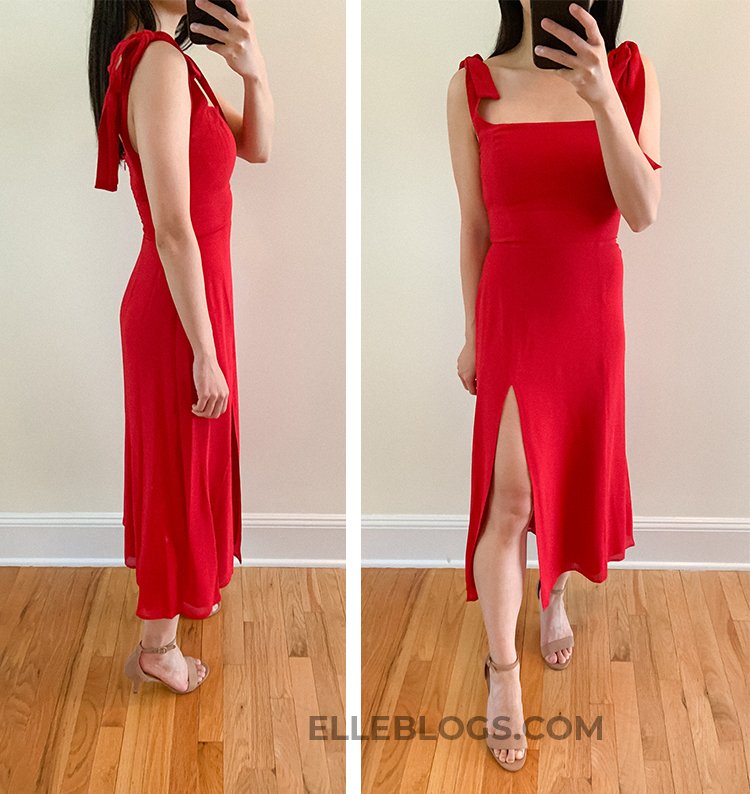 More dresses for a cocktail wedding dress code:

---
When I think of sundresses for high summer, one of the first options that come to mind is Reformation's Juliette Dress. It feels more casual than the Twilight Dress shown above, and can easily take you from daytime wedding to Santorini getaway. The colorway that I am wearing here is "Lazuli," which is white dots on a medium blue base.
Some practical features: adjustable tie straps; a high side slit for movement; a smocked back for elasticity; matching lining for opacity; and the lightweight rayon material (which needs to be steamed before wear).
As this dress has a sweetheart neckline and thin straps, you'll want to wear a plunge strapless bra with it. And I wouldn't recommend this dress for those who are especially buxom (DD+) because of spillage risk. The Juliette Dress also fits small to size in the torso, so consider sizing up.
Buy the Reformation Juliette Dress at Reformation, eBay, Farfetch, Net-a-Porter, Nordstrom, Shopbop, or Vestiaire Collective.

More daytime casual wedding guest dress options:

---
The Rou Dress is one of my favorite dresses of all time: it makes me stand a little straighter and walk with a spring in my step. I can see this dress–with a classic updo, fun heels, and some sparkly jewelry–being perfect for a dressy casual wedding.
The material, a lyocell-spandex blend, drapes very well and has stretch. I'd suggest trying this dress in your normal size.
Buy the Reformation Rou Dress at Reformation, eBay, or Nordstrom.

More dress options for guests of dressy casual weddings:

---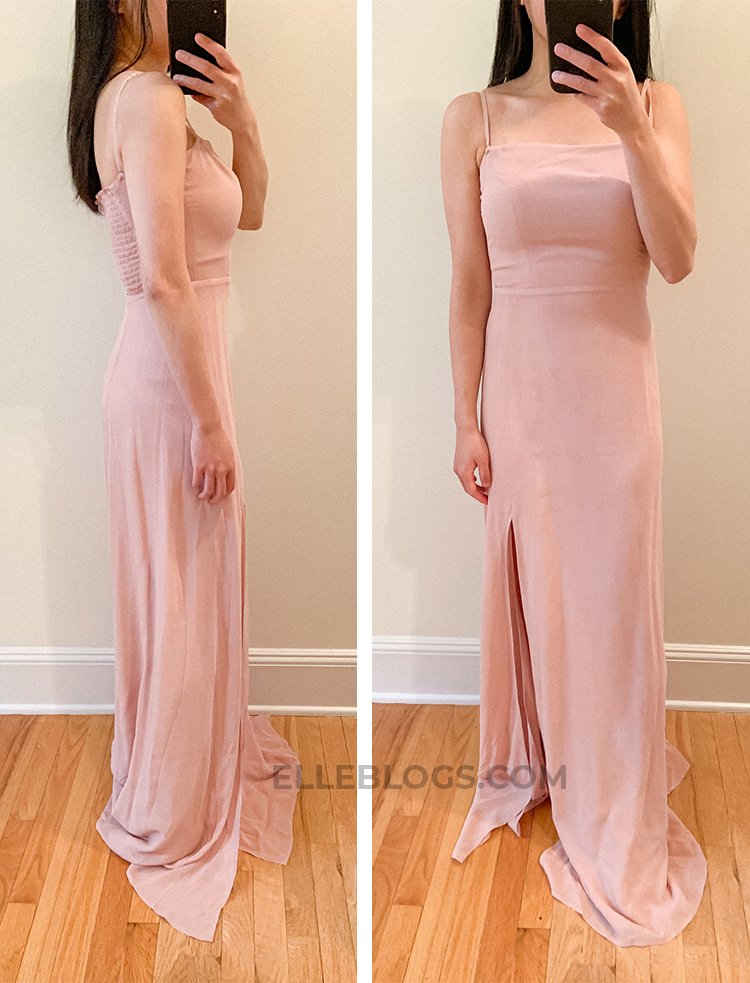 I purchased Reformation's Ingrid dress as a Maid of Honor dress for a friend's wedding back in 2019; I ended up wearing another dress for the ceremony as the event was scaled-down because of COVID, but consider the Ingrid Dress a foolproof wedding guest dress option.
The Ingrid has a classic silhouette: a fitted bodice, a flowy full-length skirt, removable thin shoulder straps, and a straight-across neckline. Like many Reformation dresses in woven materials with a fitted bodice, the back is smocked.
In terms of fit, the full-length skirt will need to be shortened for shorter people (on 5'2 me I'd probably take 5 inches off the hem); the bodice also runs small, so I'd recommend sizing up.
This dress has the same drawbacks that nearly all woven Reformation pieces suffer from: the material is wrinkle-prone so will need to be steamed before wear.
Buy the Reformation Ingrid Dress at Reformation, eBay, Nordstrom, or Rent the Runway.

More formal wedding dress options:

---
The Winslow, an evergreen style for Reformation, is an excellent bridesmaid dress option for church weddings. It is especially great for those who have a defined waistline but who prefer to cover their back, shoulder, or upper arm. I purchased this dress for a wedding that ended up being moved to Zoom, but plan to shorten it significantly to convert it for casual wear.
Some design details that I enjoy on the Winslow Dress: the tie waist which allows the dress to be worn fitted or loose, the fun kimono sleeves, the bra-friendly neckline, the flowy skirt, and the high slit.
Like the Ingrid Dress reviewed earlier, the Winslow Dress has a full-length skirt, so it'll likely need to be shortened for those who are petite. The fit is also relaxed so try your normal size.
Buy the Reformation Winslow Dress at Reformation, eBay, Nordstrom, or Rent the Runway.

A few guest dress options for afternoon church weddings:

---
More wedding guest dress options:

---
Happy shopping!