As someone with athletic corgi legs and a rectangular torso, pant shopping can feel frustrating at times. So my eyes light up when I see pants that look very relaxed and hilariously cropped in the product photo.
If you share my struggle (or just enjoy pants with a relaxed silhouette), give these High-Rise Crop Chinos from Banana Republic Factory, which are 50% off in four versatile colors right now, a try. I like them so much I bought a second color: They are very comfortable to wear, and have several functional details, like wide belt loops, a front pleat, roomy off-seam front pockets, welt back pockets, darts in the back, a trendy high waist, and relaxed balloon legs.
Note that the chino material (100% cotton), while soft, will wrinkle by day's end, so if you need/want stretch in your pants, this might not be the best available option. As this style runs about a size large, I'd suggest sizing down unless you have especially muscular calves. The pant in 00P, with a 23.5″ inseam, measures 12.5″ at the waist and 16.5″ at the hip.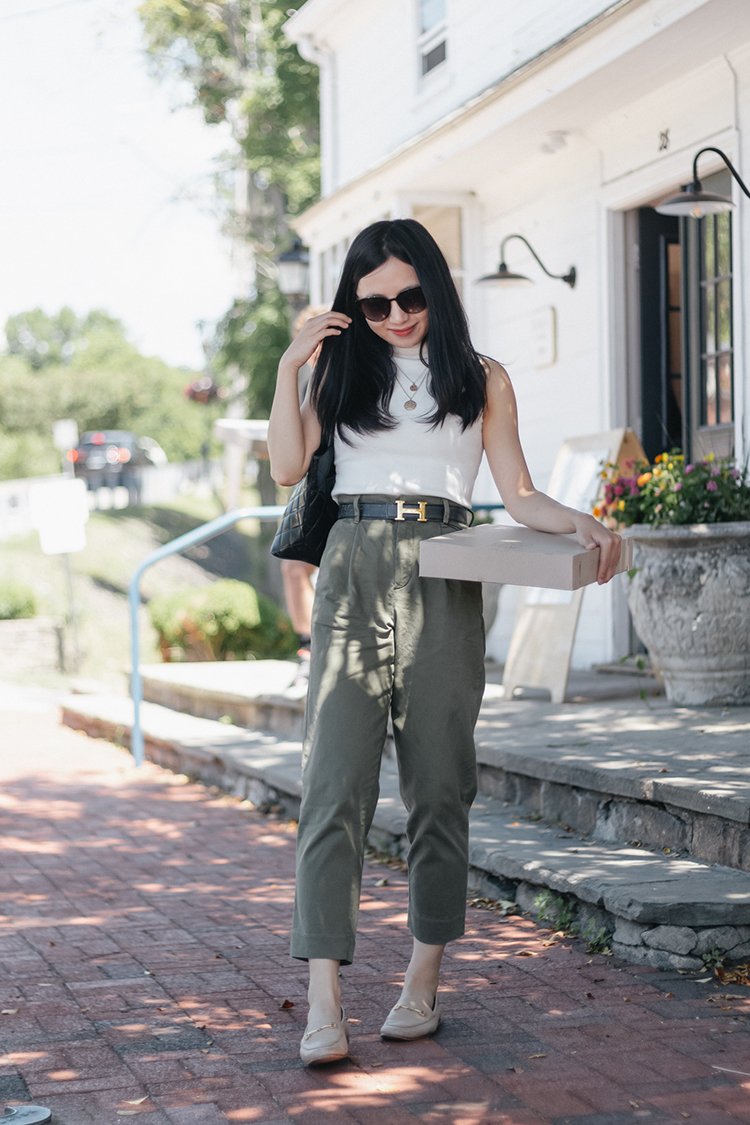 If you are shopping for balloon or barrel pants that aren't necessarily cropped, here are some options to consider: