I resumed the search* for perfect (to me) straight-leg jeans earlier this spring. However, a true cropped straight leg jean (for stubby legs) is unexpectedly hard to find.
*I am still waiting to take the Levi's Ribcage Straight Ankle Jeans, reviewed last fall, to be hemmed; and the AGOLDE '90s Pinch High Waist Straight Leg Jeans I mentioned in the same post were too long, so were returned.
My latest misadventure involves Blank NYC's The Baxter Rib Cage Jean: I was duped by the stock photos, which show the jeans falling at mid-calf on the model. Against my better judgment (plus product descriptions which show a 28″ inseam and the fact that these have a button fly), I ordered a pair, thinking they were going to be a clear winner.
Was it disappointing to learn that these jeans are actually full length on 5'2 me? Sure! But apart from the length, everything else was great, from the wash to the degree of slouch to the price (<$60 in most sizes at Amazon), so this was a keeper, but I will be wearing it cuffed until I can decide how I want to go about hemming it.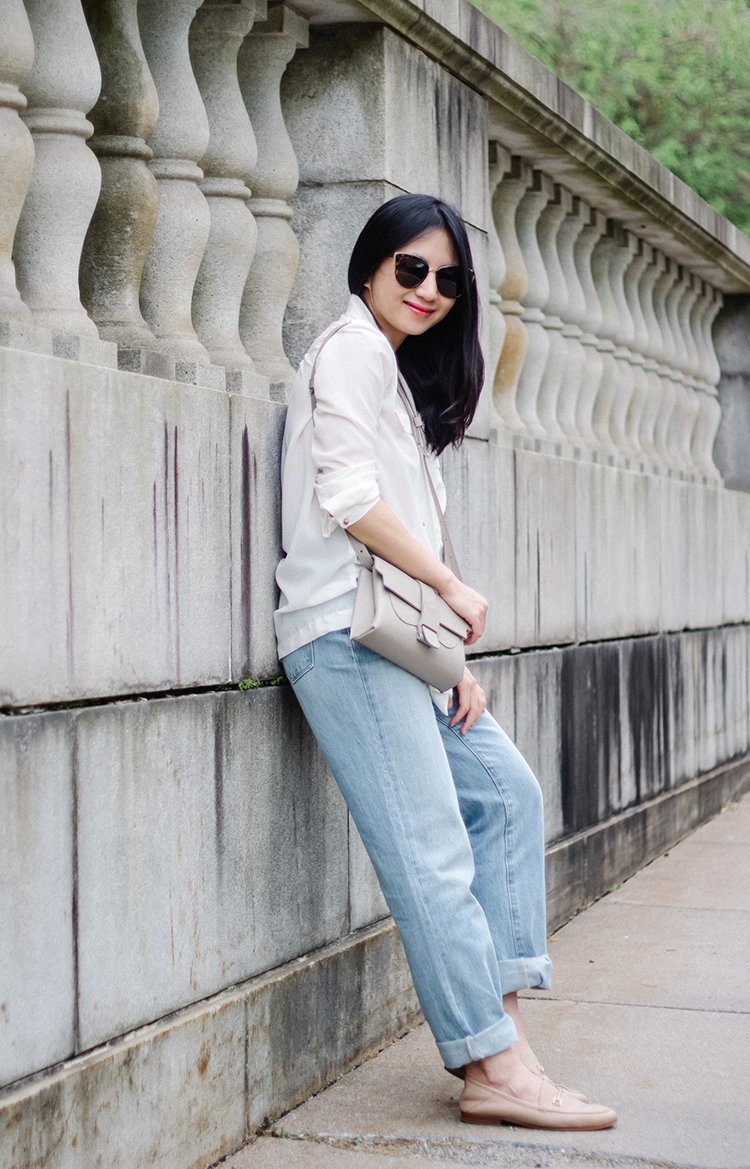 And the search continues (I am relentless)! Here are more straight-leg jeans that I am considering: Gap High Rise Barrel Jeans with Washwell (I had tried these in a size 25 but really needed the next size down; sadly my size has been out of stock for months now), Mango High-Waist Balloon Jeans, FRAME Le Original Ripped High Waist Crop Jeans, Banana Republic Wide-Leg Crop Jean, MOTHER The Tomcat High Rise Cropped Straight Jeans, Madewell Perfect Vintage Jean, J. Crew New Slim Wide-leg Jean, and Topshop Raw Hem Crop Straight Leg Jeans.