Shirt dresses are one of my favorite warm-weather staples. Pick one with a fun twist, like self-tie or drape front details, and getting dressed is a breeze.
One new addition to my work wardrobe is the Vince Tie Waist Dress. I like how soft and comfortable the material is (100% cotton; feels, but doesn't look, like I'm wearing a sleepshirt), so I didn't let the (too low) position of the waistline deter me. But it would certainly look more proportional on someone average height or taller (the excess fabric in the torso is exaggerated in photos but barely noticeable in person).
Buy the Vince Tie Waist Short Sleeve Cotton Dress at Amazon, Nordstrom, and Vince.
♥ ♥ ♥
And for lovers of frilly sweaters, Nordstrom recently discounted the Vici Collection Ruffled Cable Knit Sweater (available in two colorways), which is very similar in concept to one of my favorite Zara sweaters (see on me below).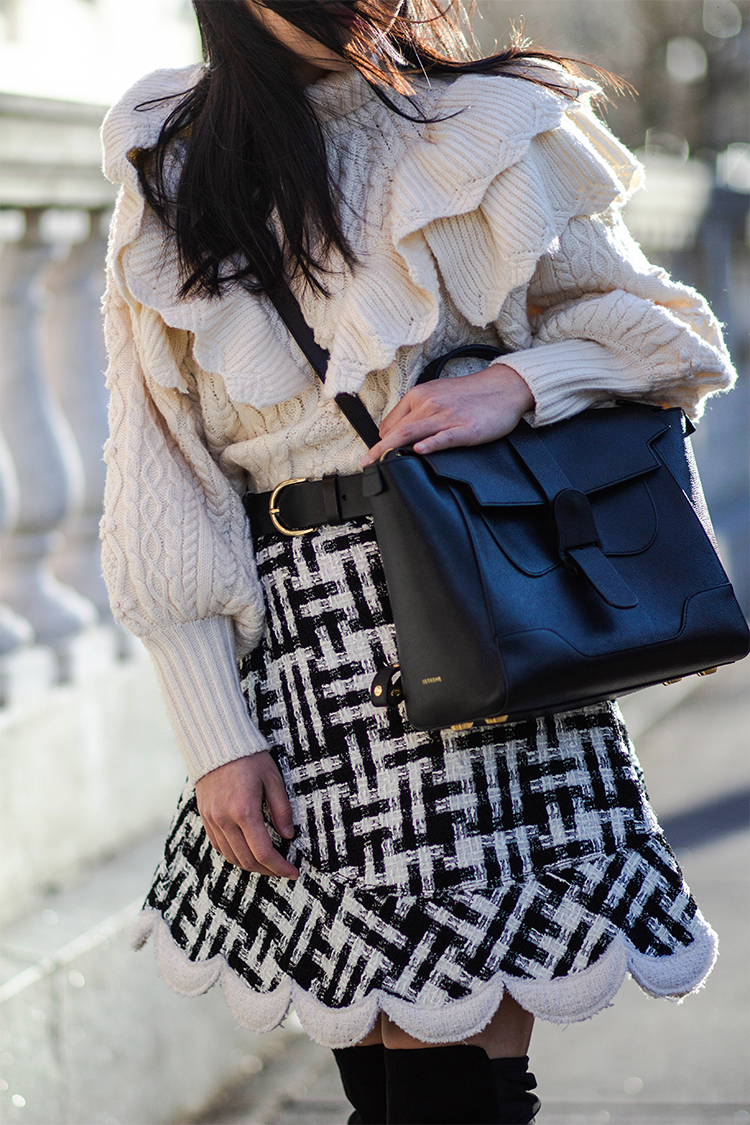 More ruffled cable knit sweaters on sale: