The first few weeks of winter have had been surprisingly mild in my neck of the woods, which extended the usefulness of wool coats–something that would've normally been pushed to the back of my closet in January. One recent purchase that I keep reaching for (out of convenience and comfort) is the Patch Pockets Oversized Wool Coat from Silk Maison (available in five versatile colorways). The soft, mid-weight material (100% wool; best for layering and transitional weather) drapes beautiful, and the patch pockets are deep enough to fit the essentials (i.e., phone, small card wallet, glasses/sunglasses, and keys). The coat has a (single) front button closure, but I always wear it open because of the relaxed fit.
(I paid for this coat in part with a credit from Silk Maison; all product selection and opinions are my own.)
This coat is offered in sizes XXXS-XXL, but the Silk Maison size chart (below) isn't all that applicable to outerwear, so take your normal size, or size down if you are petite (or have a smaller frame) since the coat has a maxi length and the fit is described as "oversized."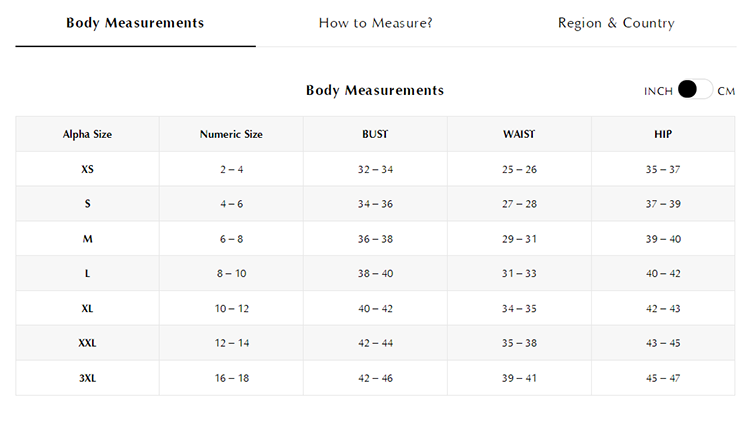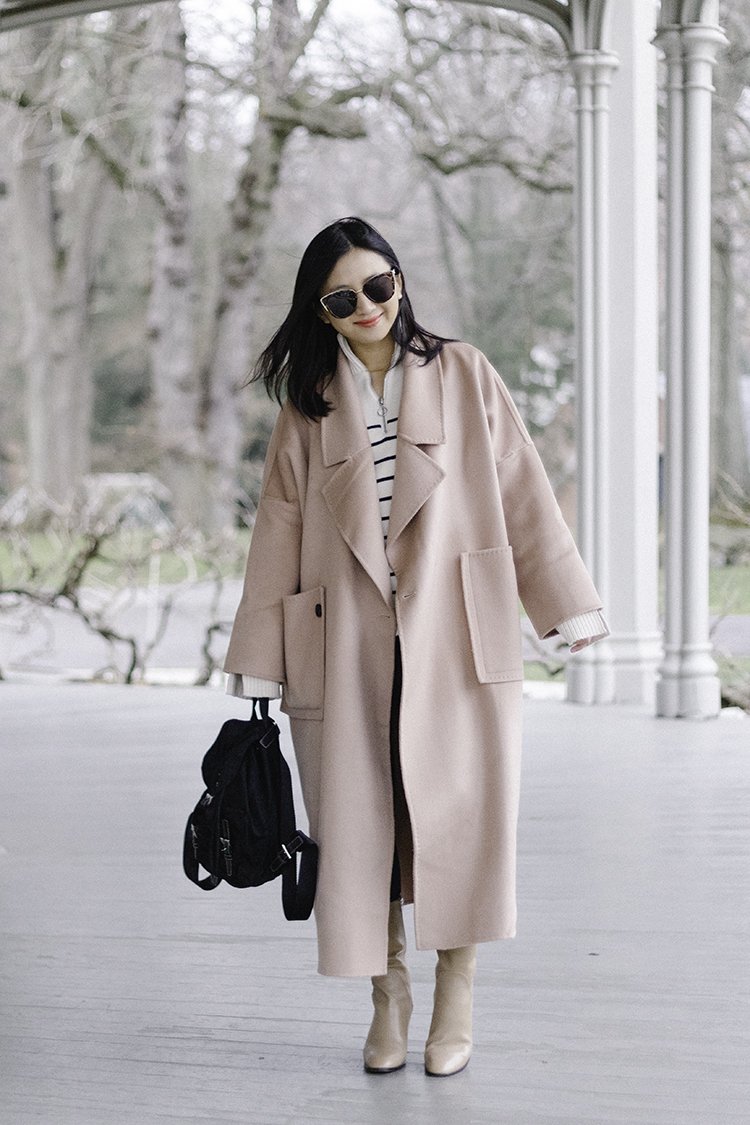 Here are some details (which border on drawbacks) that you should consider: the coat is unlined (which is almost expected for a coat constructed from double-face wool); the thread weight is a little light, and the color of thread used is a shade off from the fabric when inspected closely (this might only be an issue for the coat in powder pink); and there are openings where the drop-shoulder meets the sleeve (one on each sleeve) from which a strap can exit. I think this strap is a decorative element, but one which I find extraneous and which I promptly removed (thankfully the opening is small and does not require further modification).
And a few issues that I consider more glaring: the spacing of the stitches around the notch lapels is too wide; there are also thread ends here and there, indicating less-than-stringent quality control; and the return and exchange policy is not the most generous.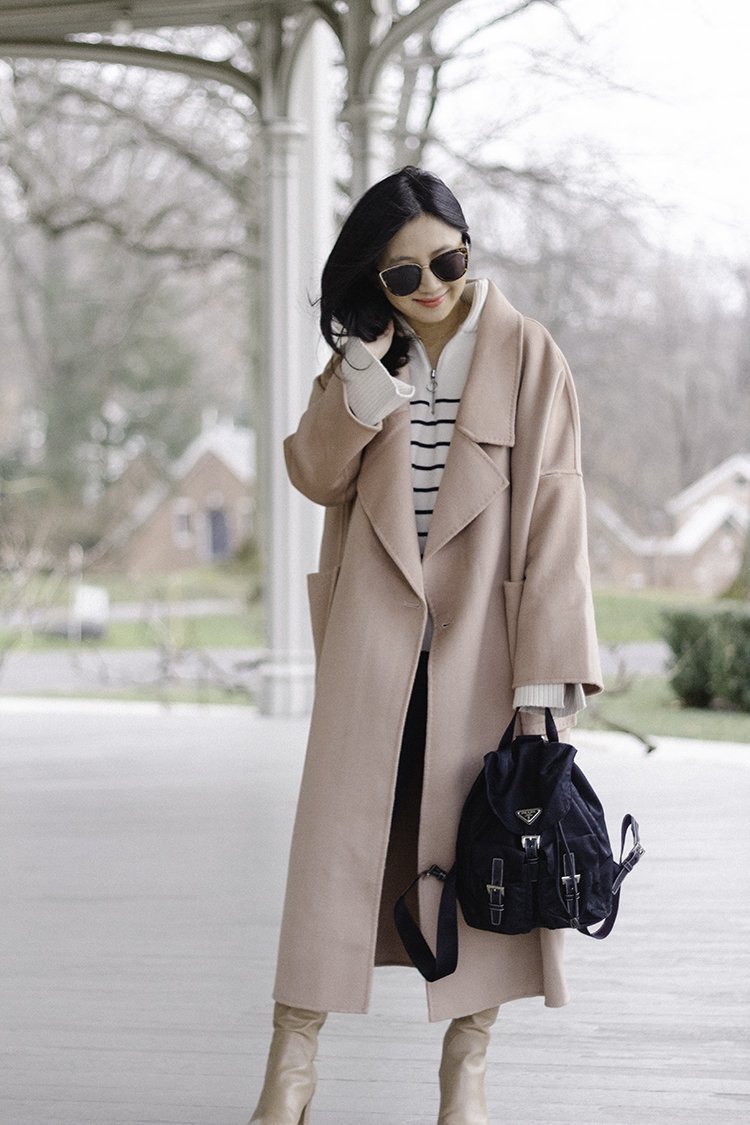 You'll likely see this coat again in future outfit posts; it's exceptionally wearable and elevates even the most basic of outfits. I mostly wear it over printed knits, fitted bottoms (skinny or straight jeans), and ankle or calf boots, but it looks equally chic with activewear.
For those who are interested, you can use code ELLEBLOGS25 for 25% off the Oversized Wool Coat with Patch Pockets.