I've put a lot of mileage on my Prada Vela Backpack and Longchamp Le Pliage Backpack over the years, and they are still holding strong, but I have been eyeing even smaller options for the most casual of day hikes. And I think I've found a winner in the Longchamp Mini Le Pliage Canvas Backpack (currently 50% off at Nordstrom Rack in two colorways) which is exceptionally lightweight, can be folded away when not in use, has highly-adjustable backpack straps, and, despite its size, fits quite a bit: it will hold a small water bottle, a few candy bars, a phone, keys, a card wallet, sunglasses, a travel-size bottle of hand sanitizer, knit gloves, and one or two additional small personal item. But it is not intended to house a spare sweatshirt or similarly bulky items.
My only gripes are 1) the lack of zippered interiors pockets, which means I must keep important items (keys, wallet, and phone) in a separate small pouch (It's not a deal breaker, but worth mentioning for those who might be interested), and 2) the corners will wear down more quickly than the rest of the bag, especially if you are prone to overstuffing your bags. While the material is quite abrasion-resistant and easy to clean, it is not indestructible.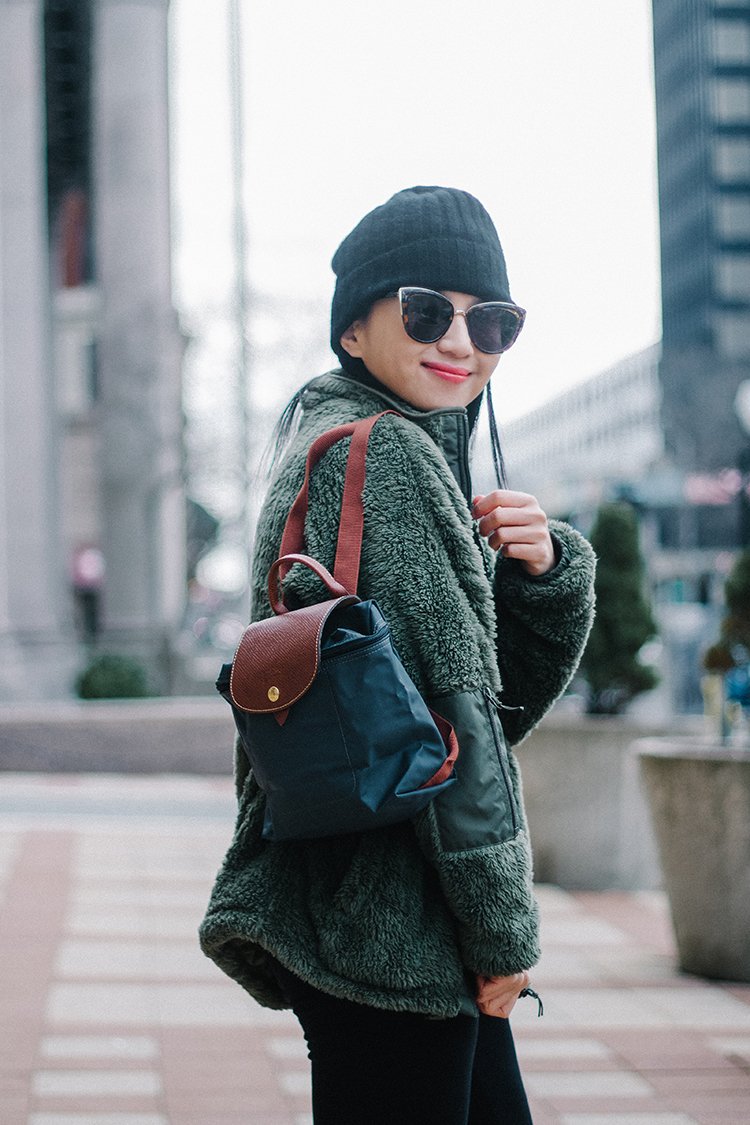 You can find the Longchamp Mini Le Pliage Canvas Backpack on sale at Nordstrom (41% off) and Nordstrom Rack (50% off) right now.