The photos in this post were taken a while back, but I find myself repeatedly turning to the same outfit formula: a printed or textured fitted top, a medium-weight tweed jacket (or plaid blazer), and bottoms with a loose silhouette; add a statement necklace if the color palette is monochrome or muted. The result is a lightly dressed up, but still comfortable, look that can take you from a work event to family get-togethers.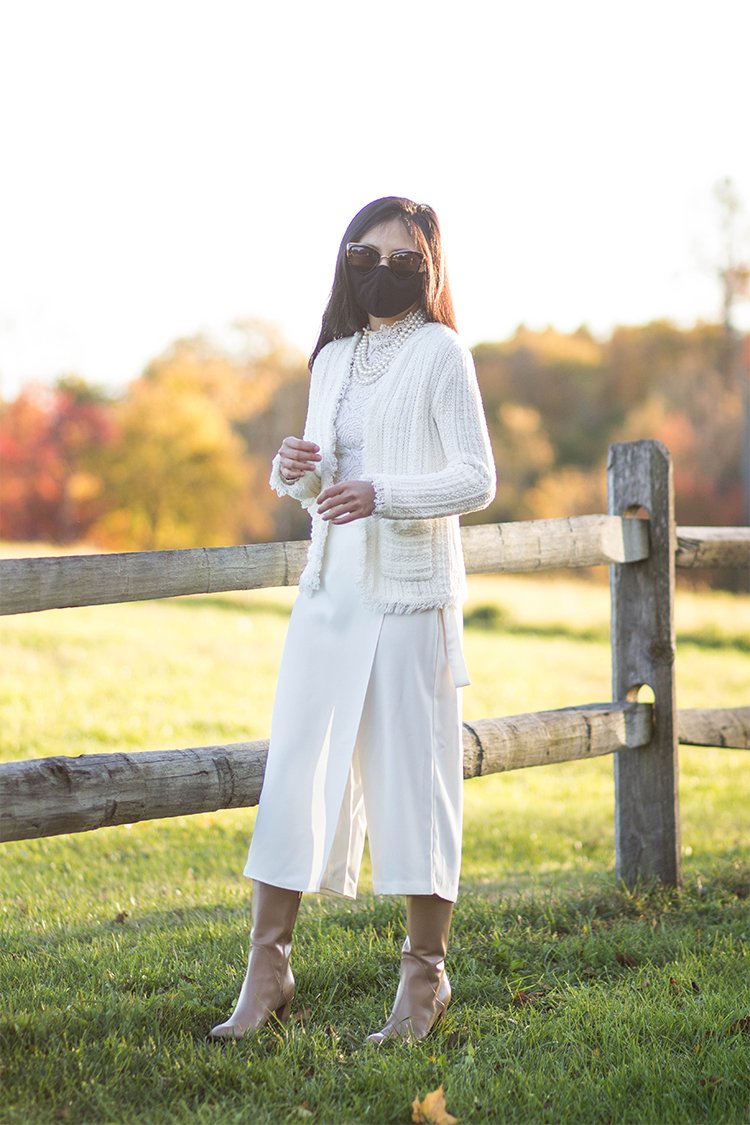 I don't often show myself wearing a face cover on this blog–because this is my escape from reality during COVID and KN95 masks are not a fashion accessory–but I have been diligently masking from day one. Through most of the pandemic, I was even double-masking (initially for my own peace of mind, and later because the CDC recommended it).
I do find myself relaxing a little on the mask front, though, after developing severe pandemic fatigue this summer (I am super envious of the "live with COVID" people; I so want to throw caution to the wind). But now that Omicron is sweeping through the WFH population, my feeling of unease is growing again.
As we enter year three of the pandemic, what are some pandemic-era precautions that you are keeping (or jettisoning)?