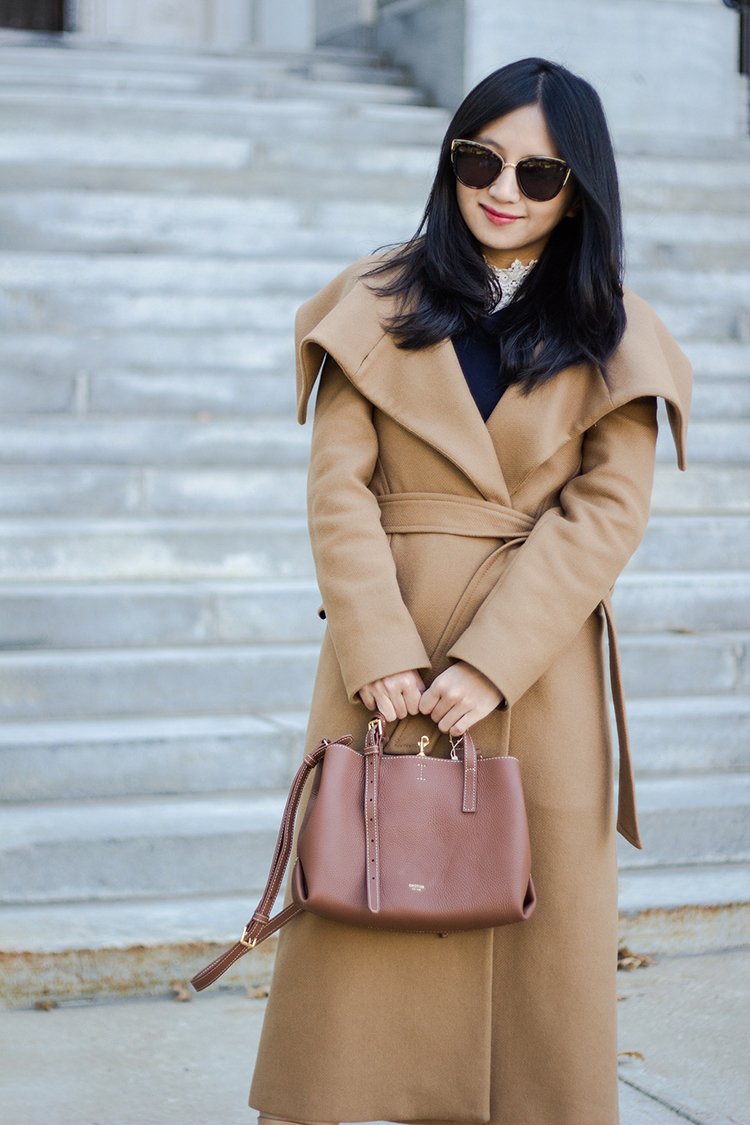 My bag collection is badly in need of an update. As the rest of my wardrobe takes a sharp turn into the casual, I have grown (a little) tired of all the structured satchels that I carry, and decided I need to get weird(er) with my bag choices. (But not too weird, because that probably wouldn't feel me.) One new bag I acquired to help diversify my collection is Oroton's Margot Mini Day Bag (also sold at Shopbop). It was picked for a few reasons: 1) while Oroton is one of Australia's oldest fashion houses, I didn't previously own any of their bags; 2) even though the Margot Day Bag is technically a satchel, the softer leather imbues it with an air of insouciance; and 3) the "mini" size suits my shorter stature well.
MATERIAL & CONSTRUCTION The Margot Day Bag is made from pebbled cowhide, with a mildly scratch-resistant exterior. While the leather is on the thin side and the leather quality is a little questionable (if you had told me that the material was a higher-quality polyurethane, I probably would've believed you), I think it works well for the design and is acceptable for the price point. "Whiskey" is also a complex medium brown that will complement many fall palettes.
SIZE The "Mini" Day Bag measures roughly (because the bag is a bit slouchy) 10.5″ in width, 8″ in height, and is about 5″ deep. It's fairly spacious for a "mini" bag, given the relative lack of structure: it will fit essentials and a few discretionary items of your choice (like a snack, an extra pair of sunglasses, a small water bottle, etc.). The bag weighs about 1.5lbs when empty. The design is also available in two other sizes: a medium, and a large (which I kind of love, but I've sworn off big bags).
DETAILS The Margot Day Bag doesn't have many bells and whistles, but has a few unassuming yet thoughtful details, like contrast stitching, brass hardware, and a larger zip pocket separating the two main compartments. While the bag is unlined, it does has a strip of leather acting as a false bottom to provide some support at the base of the bag. The bag has an open top that can be narrowed with a (slightly cumbersome) swivel clasp.
PRICE The "Margot Mini Day Bag" retails for $349.00, which falls in the same "affordable" luxury camp as American brands, Kate Spade, Michael Kors, and Coach.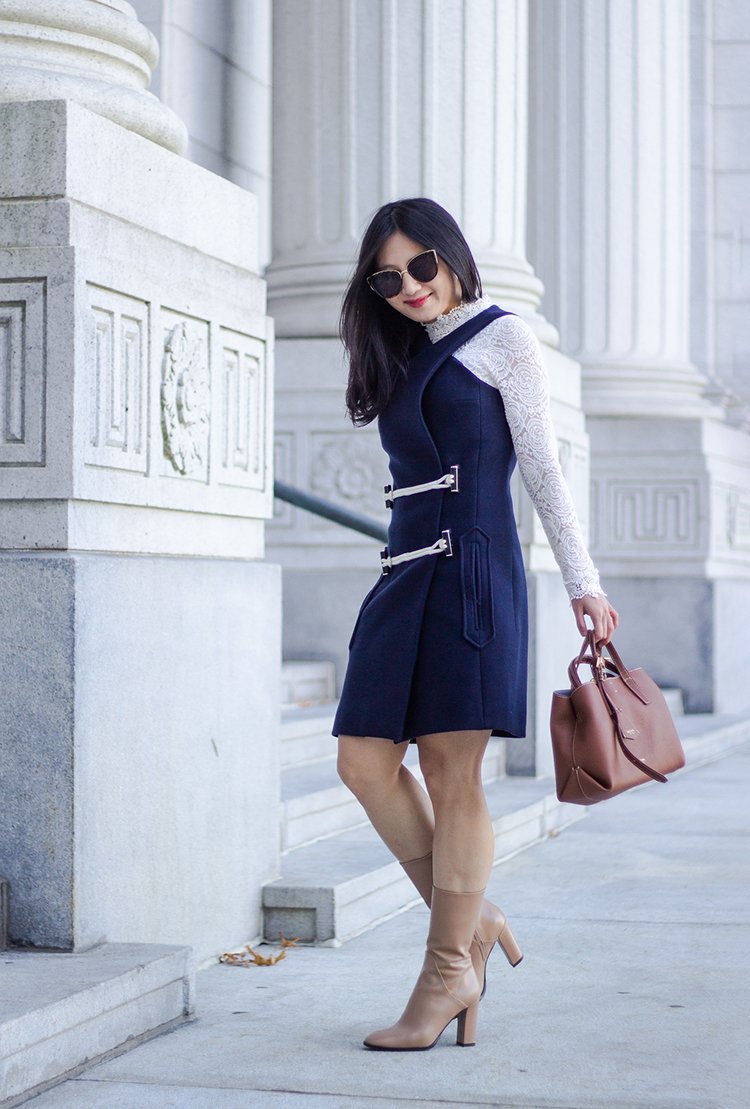 Buy the Oroton Margot Mini Day Bag at Amazon, Oroton, and Shopbop.