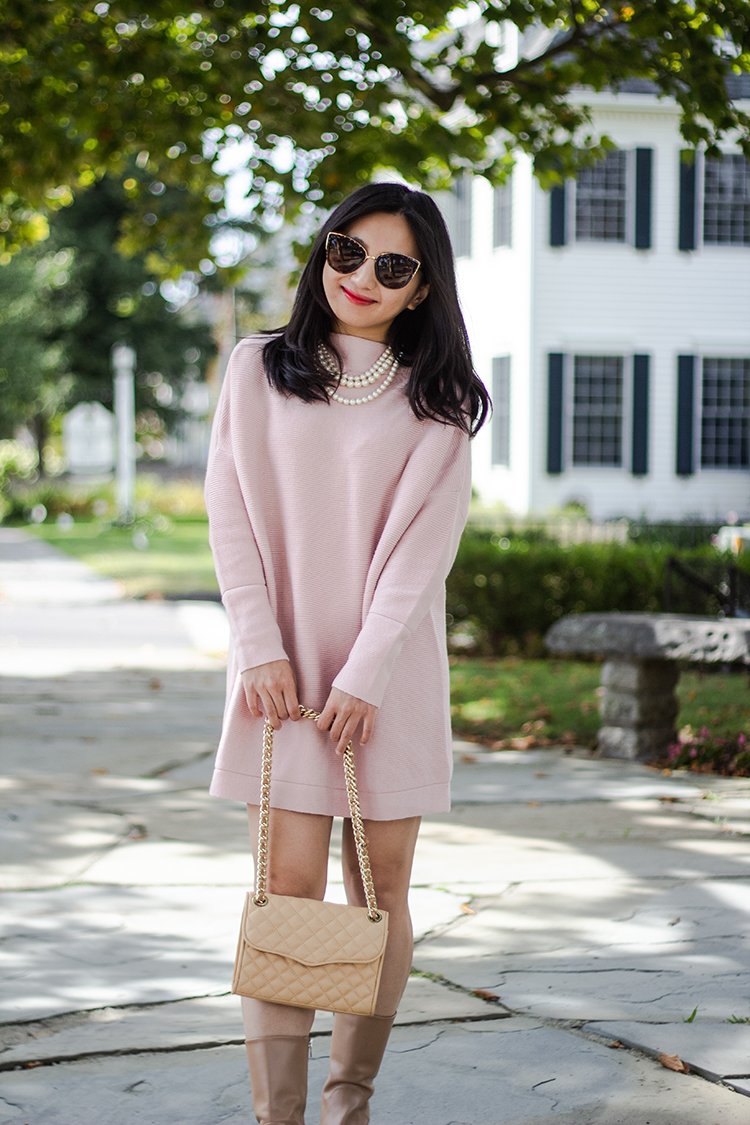 For fans of the Free People Ottoman Slouchy Tunic, which is one of my favorite transitional pieces, I recently found a (slightly) longer form (and much more affordable) option of the tunic. The material on the Calbetty sweater is a little thinner and has less structure (also might be more pill-prone than the FP version… I have only washed mine once), but I like the drape and the fanciful array of colors available.
This tunic in size XS falls to (a little below) mid-thigh on 5'2 me, and has a very blousy fit. If you are petite, consider sizing down.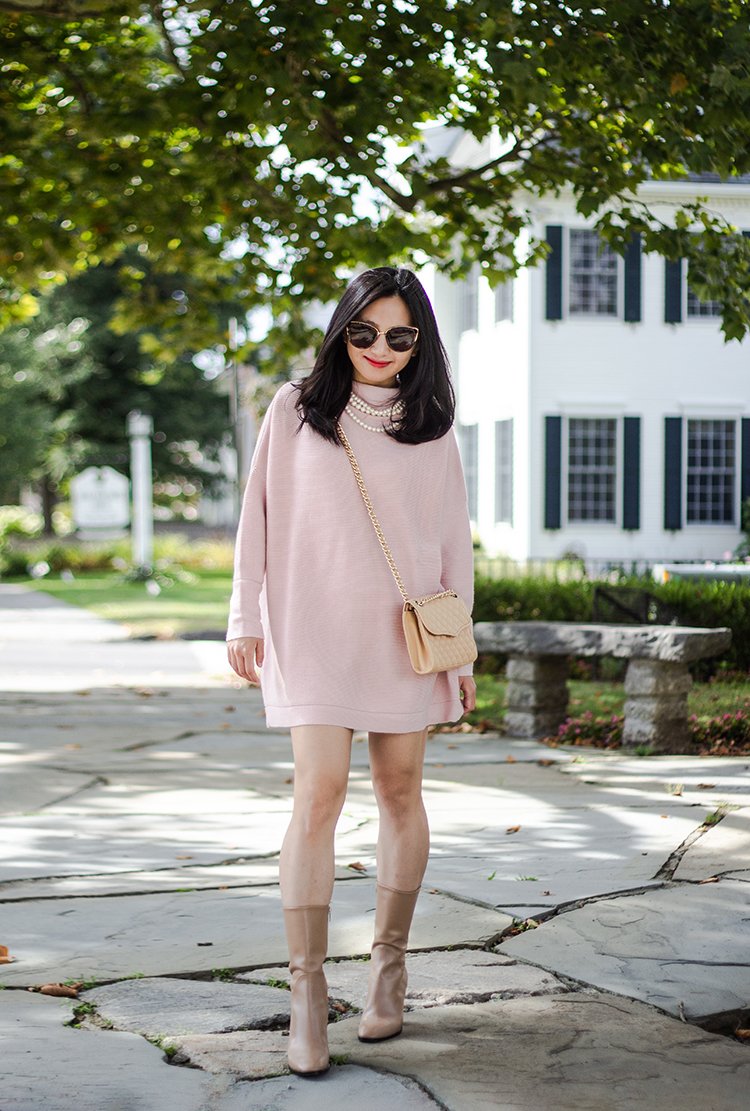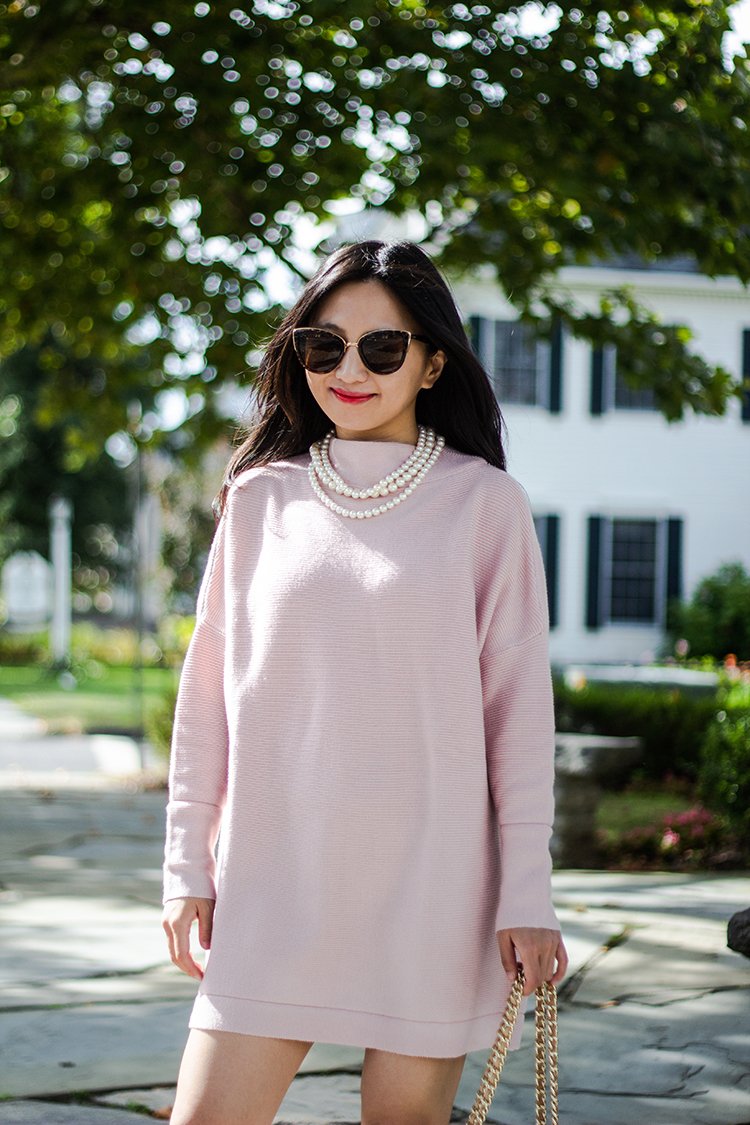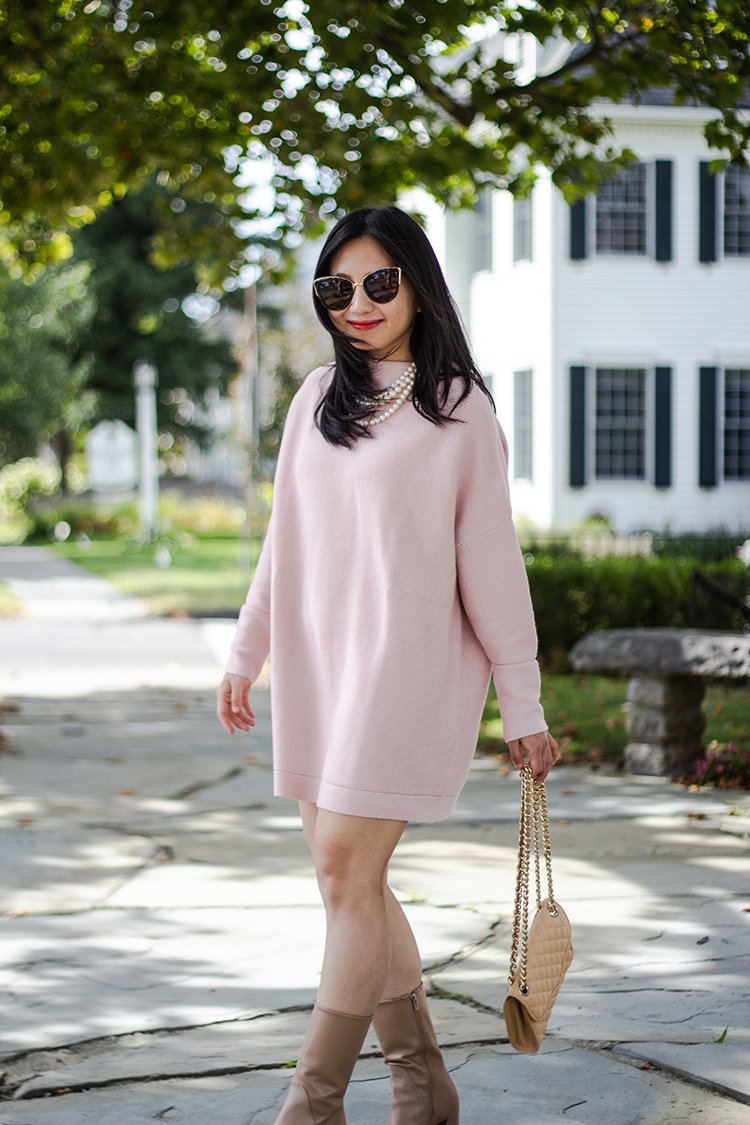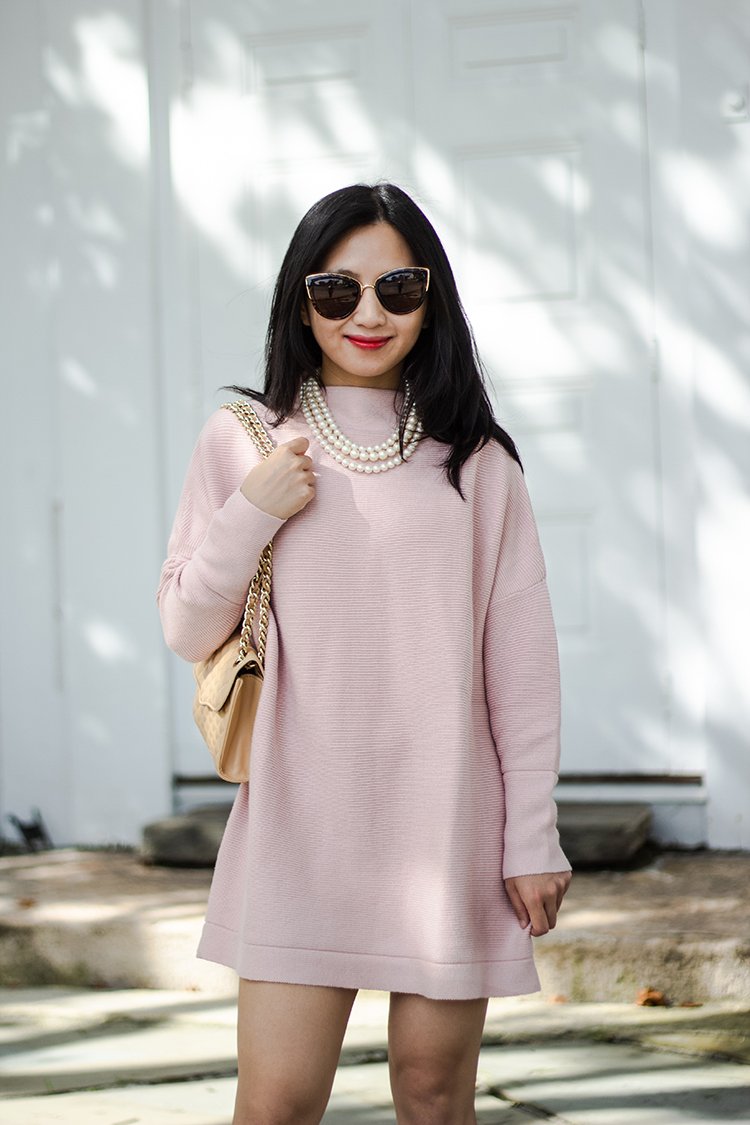 And here's a repost of the review that I previously shared of the Free People Ottoman Slouchy Tunic Sweater:
The Free People Ottoman Slouchy Tunic Sweater, a Free People bestseller, is one of my favorite "wear-anytime" pieces. It's easy for oversized styles to overwhelm, and for slouchy cuts to look sloppy, but the Ottoman Tunic manages to avoid both.
I wear this tunic almost exclusively with the Uniqlo HEATTECH Ultra Stretch Leggings Pant (reviewed here) or with leggings. In the Before Times, it also paired perfectly with faux leather pants, and sneakers (brunch) or pumps (work).
FIT The fit is oversized, so size down if you prefer a closer fit. Sizes run XS-XL.
For those who are about my size, I wear a size XS in this style. But the sizing is all over the map, though. In the same size (just different colorways), the overall length and the mock neck opening can differ by several inches.
MATERIAL The heavier weight ribbed-knit, a cotton blend (2% Spandex/26% Nylon/72% Cotton), provides the tunic structure (evidenced by the standing mock neck). It's hardly buttery-soft, but is without a hint of itch. To prevent pilling, hand wash in cold water.
PRICE $148. The Ottoman Slouchy Tunic is an evergreen style so doesn't get significantly discounted at the end of winter. Free People does participate in store-wide promotions, like the Shopbop Buy More, Save More, or the Bloomingdale's F&F, so you don't have to pay full-price for it.
It's currently 30% off at Zappos and 40% off at Dillard's in Black and Cream.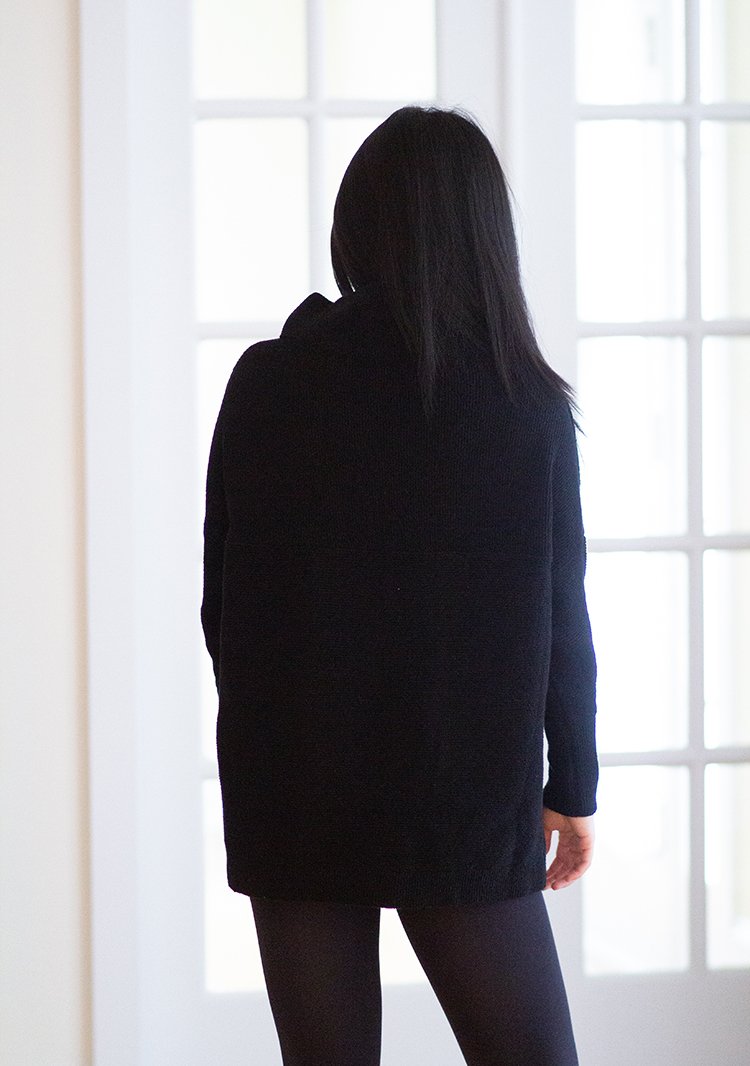 You can find the Free People Ottoman Slouchy Tunic at Free People, Nordstrom, Amazon, Bloomingdale's, Revolve, Shopbop, Saks Fifth Avenue, Nordstrom Rack, Macy's, Belk, eBay, Walmart, Dillard's, and Zappo