I have mixed feelings about the resurgence of smocking details in clothing. I mean, for a (long) time in the early aughts, I was all about Juicy Couture terry cloth dresses with smocked bodices, so the nostalgia factor is there for me. But smocking can also really cheapen an article of clothing, so there's no shortage of design train wrecks to put in the "just say no to smocking" exhibit.
I am not sure a handbook exists on the art of smocking, but a good rule of thumb is to choose designs that use it sparingly–or designs that hide it in a busy print, if they must smock the whole bodice.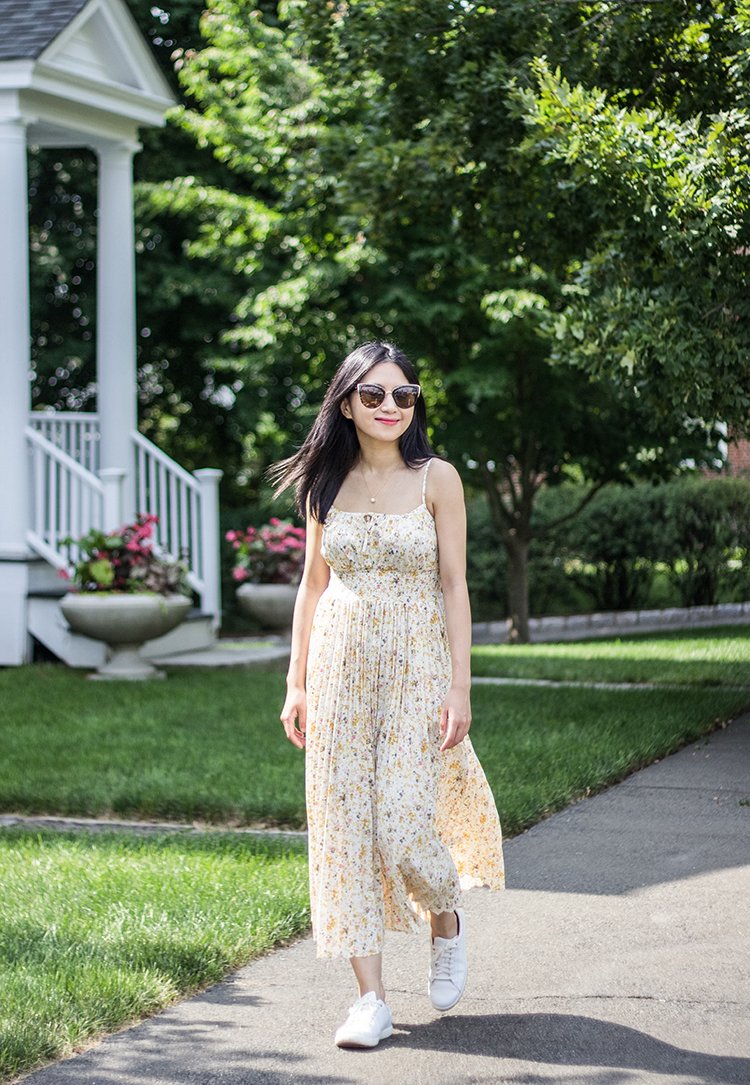 A recent purchase is the J. Crew Smocked-Waist Pleated Dress, which I had high hopes for. I have a straighter shape, so was buoyed by reviews that complained of the pleated skirt being too full. In person, however, the skirt is less full, and more "jutted out unnaturally below the waist." I also thought the smocked waist was too wide on a short(er) torso, and gave the dress a pseudo-empire-waist look that feels dated. I probably would not have kept this dress if I bought it at full-price, but at <$50 I was happy for the variety that it contributed to my collection of summer dresses.
The fit is a little large to size, especially at the bust, so consider sizing down. And the material is starched and opaque, so it's bra optional (I like these nipple covers if you decide to forgo a bra).