Have you ever felt strained by your crossbody bags after a few hours of wear? If so, read on for a fashion hack that I find extremely useful and that requires no tools.
If your crossbody bag has no top handles, worry not: All you have to do is loop the straps around your torso (with the bag in front of you), and then flip the bag over your head.
It goes without saying that these "tricks" will not work for all crossbody bags. It's meant to relieve your shoulders if you need a quick fix when out and about, or if you are traveling light and have a limited number of bags at your disposal. And I would avoid wearing shallow crossbody bags with pushlock closures (or really any bag with no zip top closures) as a backpack, as it would be easy for the contents of the bag to spill out without your knowledge.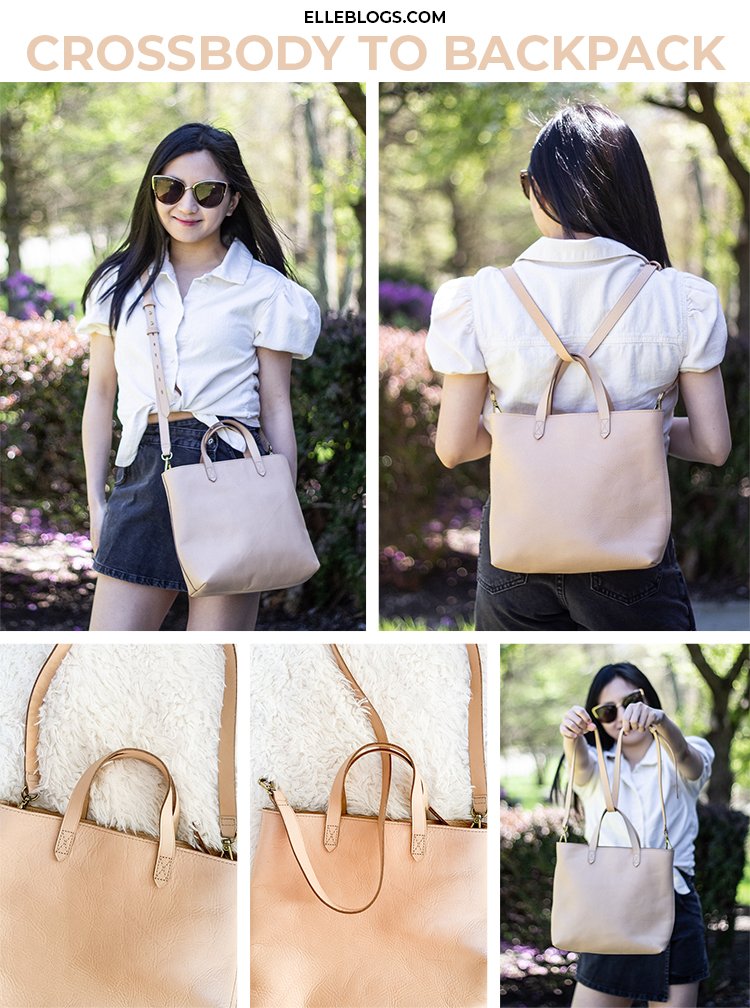 What are your favorite style hacks?