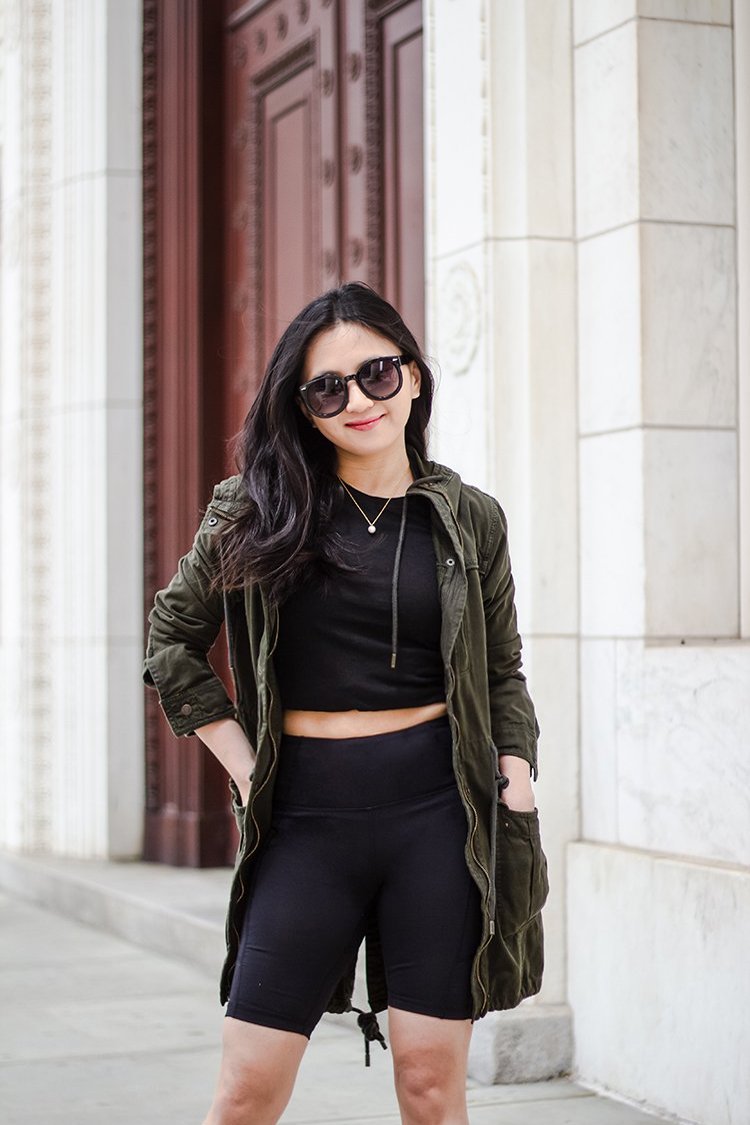 A year-long study in slouchy sweatpants and shearling slippers has left me with only vague ideas of what I should be wearing on my lower body. I had been fairly happy with my wardrobe before the pandemic hit, but now I look inside my closet and find its inhabitants dated and uninspiring. Before I figure out what's next for me, what I've been wearing a lot of lately is activewear disguised as casualwear. And, as I recently resumed roaming around town on my bike, what this translates to is a lot of bike shorts outfits. (Yes yes… I realize bike shorts are on their way out, but the pandemic more or less ate their fashion cycle and I never got a chance to explore their full potential!)
Some ideas to elevate the humble bike short: dress it up with a long blazer; or pair it with your favorite (oversized) college tee. Play with the silhouette: try it with a crop sweatshirt (to add visual interest, layer a printed tissue tee underneath), or a relaxed boyfriend shirt.
Are you (or will you be) wearing bike shorts as a fashion statement?