As I mentioned in my review of the UGG Ultra Mini Boots, the primary difference between the Classic Mini II and the Ultra Mini is the shaft height. As such, I've excerpted select sections from the earlier review.
Love it or hate it, in the land of "sensible" cold weather shoes, the UGG boot is king. Its revenue is growing despite the pandemic, bucking all retail trends, and it also just opened a flagship store in NYC, which is the ultimate sign of confidence.
It remains to be seen if the UGG renaissance signals a permanent shift: I have accepted Ugg boots as a comfort object, but I am not totally sold on them as a statement piece. That is why I only own "basic" Ugg boots (and linens). If you feel the same way, read on for a review of the UGG® Classic Mini II Boot, one of the brand's bestsellers.
SEASONALITY
My first pairs of Uggs were the Classic Tall Boots, which, while warm, were somewhat cumbersome to wear and inconvenient to pull on or remove. The "Mini II" and "Ultra Mini" have proved more practical solutions for me.
But it's important to remember that classic UGG shearling boots are not snow shoes (in fact, they were marketed to surfers) and are best suited for cold but dry conditions. In non-pandemic times, these boots are great to travel in, since they are rather light and cozy. Just as importantly, they pass as outdoor shoes, but are as comfortable and warm as slippers. These days, I have mostly been wearing my ugg boots as indoor shoes.
If you need something sturdier and that are made for harsher conditions or slush puddles, try the Ugg Adirondack Waterproof III Boots.
Between the Ultra Mini (3.75″ shaft) and the Mini (5″), I prefer the Mini, which works better with ankle socks, legging pants, and footless tights.
DETAILS/MATERIAL/WORKMANSHIP
UGG classic boots, including the Mini, have real shearling/leather uppers that are treated for water-repellence and stain-resistance, but the footbeds are lined in a material called UGGplush that's 80% wool and 20% lyocell. The lining, which measures 17mm, is plush and warm.
My favorite detail on the Mini (which you will also find on the Ultra Mini but not on the taller styles) is the pull tabs on the back, which enable easy-on, easy-off.
The Ugg classic boot is easily identified by the tonal stitching on the exterior and the UGG labels at the heel. These boots are generally well made and, based on my experience, last between five to eight seasons; I normally only retire them when the lining starts to thin from (overzealously) cleaning the insoles.
It's not a shoe without flaws, of course: The flat rubber outsole offers no arch support and also has no gripping lugs or special traction pattern that give you grip on slippery surfaces.
Furthermore, while these shoes have insoles that are somewhat breathable and have some antimicrobial properties, if your feet sweat, you'll get more mileage out of your boots by wearing wool socks.
FIT
UGG classic boots are only offered in whole sizes and they have a forgiving round toe, so I would recommend sizing down if you are in between sizes and plan to wear these boots sockless. But if you have wide feet and/or plan to wear winter socks with your Uggs, then I would suggest ordering your normal size (or the next size up if you wear a half size).
ALTERNATIVES TO THE UGG MINI II
For dealing with shallow puddles, try the Hunter Original Refined Chelsea Waterproof Rain Boots with Welly Boot Socks. (For navigating muddy morasses, try the Hunter Tour Packable Waterproof Rain Boot with compatible Welly Boot Socks.) If you are looking for something heavier duty, try the Sorel Caribou Waterproof Boot or the UGG Adirondack III Boot, both of which have heavy rubber treads, and also provide warmth (the latter is lighter, but comes with a higher price tag).
PRICE
At $159.95, the UGG Mini II Boots are priced as an "accessible luxury": they are within reach of middle class consumers, but don't provide the best value. And the Mini is one of UGG's bestsellers, so the "classic" colors almost never go on sale. If your want approaches a need, there's probably no reason to wait for a sale.
---

Buy the UGG® Classic Mini II Shearling Lined Boots at Amazon, Bloomingdale's, Dillard's, Nordstrom, Nordstrom Rack, Shoes.com, UGG, Urban Outfitters, Walmart, Anthropologie, Macy's, Belk, and Zappos.
---
Read my review of the UGG Ultra Mini Boots here.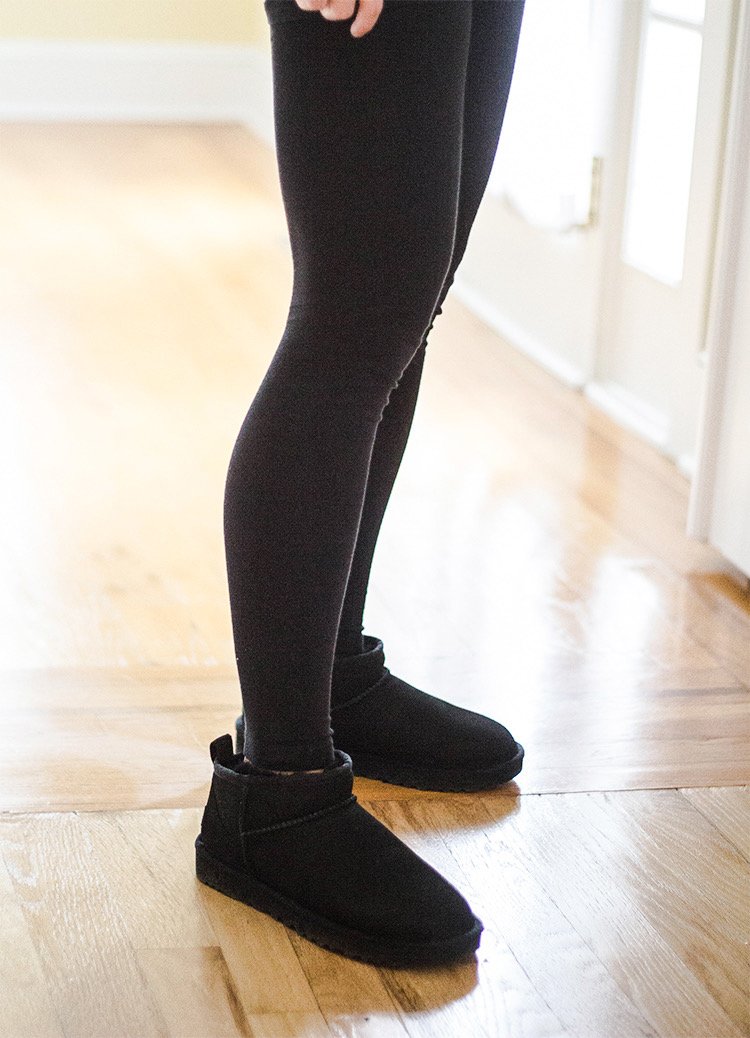 ---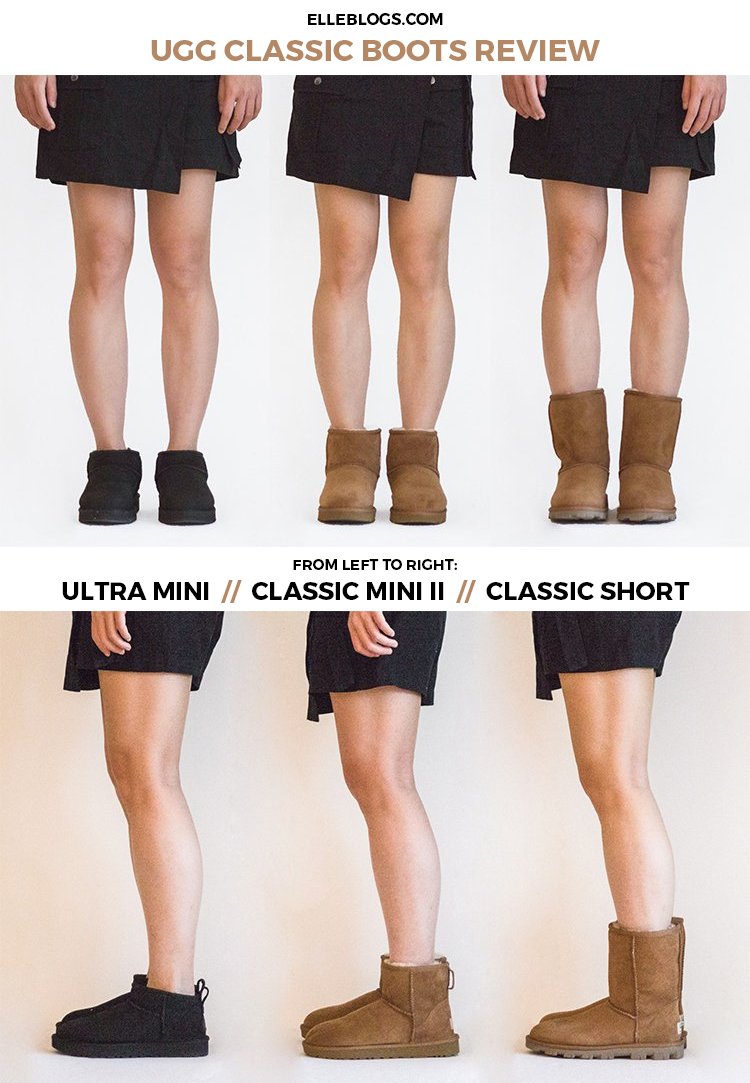 ♥ ♥ ♥
Find a comparison review of the UGG Mini II Boots and UGG Mini Platform Boots here: