For once I am actually fulfilling requests in a timely manner! As requested (by a few people), here is a (more) thorough review of the Uniqlo HEATTECH Ultra Stretch Leggings Pant, which was a monthly favorite back in February and has been seen here and there.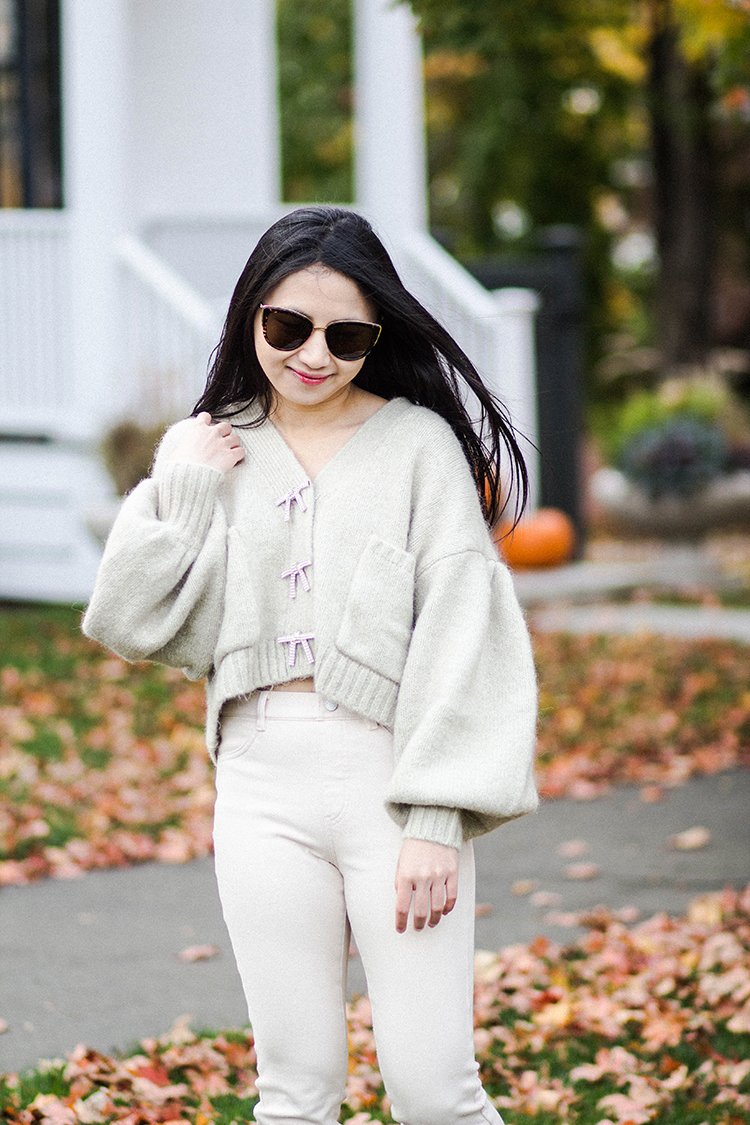 My pandemic work "uniform" of late fall comprises oversized sweaters with full sleeves¹ and Uniqlo HEATTECH Ultra Stretch Leggings Pants. When I have a little more effort to give, I will even wear a statement necklace with my outfit. This pairing requires no effort but still looks presentable (even cute sometimes?!)
The Uniqlo HEATTECH Ultra Stretch Leggings Pant is actually just fitted sweatpants (or the lovechild of sweatpants and leggings) disguised as legging pants, with its faux front pockets, belt loops, and decorative button fly; the material, a stretchy medium-weight knit,² does not constrict and the interior is lined in a soft brushed fabric. Uniqlo claims that this "Ultra Stretch" fabric has an expansion rate of 50% and a rebound rate of 80%, and I am inclined to believe them.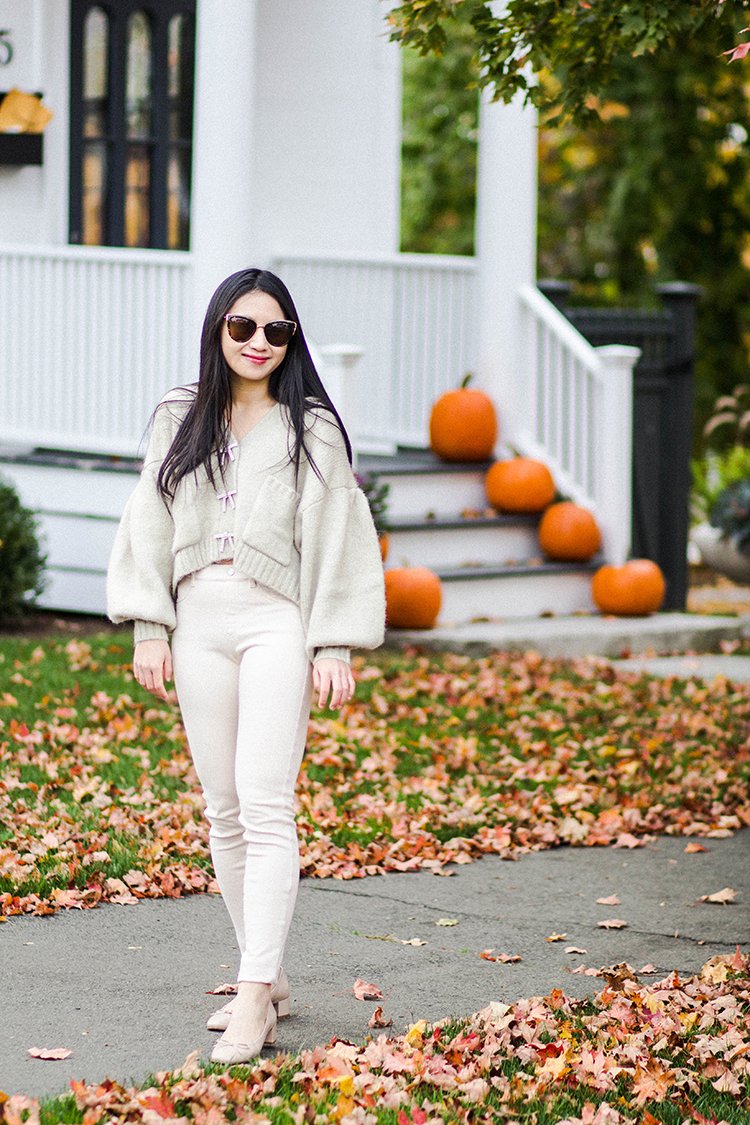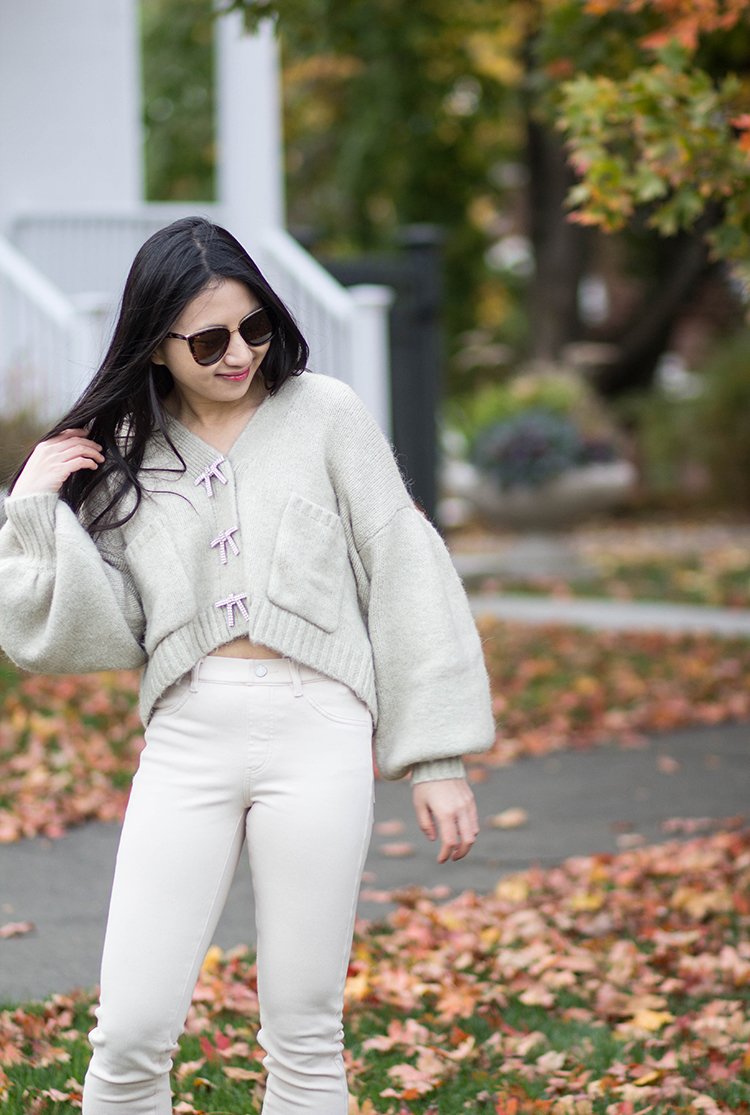 I wore these pants in 30-degree weather last winter and found that they kept my lower body warm enough to forgo having to wear a base layer of fleece-lined tights. And because the pants are high-waisted, I can even wear them with cropped tops without showing too much midriff.
The "HEATTECH" version runs slightly large to size (so size down if you are in between sizes), compared to the warm(er)-weather "Ultra Stretch Leggings Pants." The inseam measures a little over 29″ in size XS,³ which is about an inch too long on 5'2 me.⁴ Uniqlo offers free alterations on most full-price bottoms, but this service renders the sale final, so be sure weigh those factors when you are making your decision.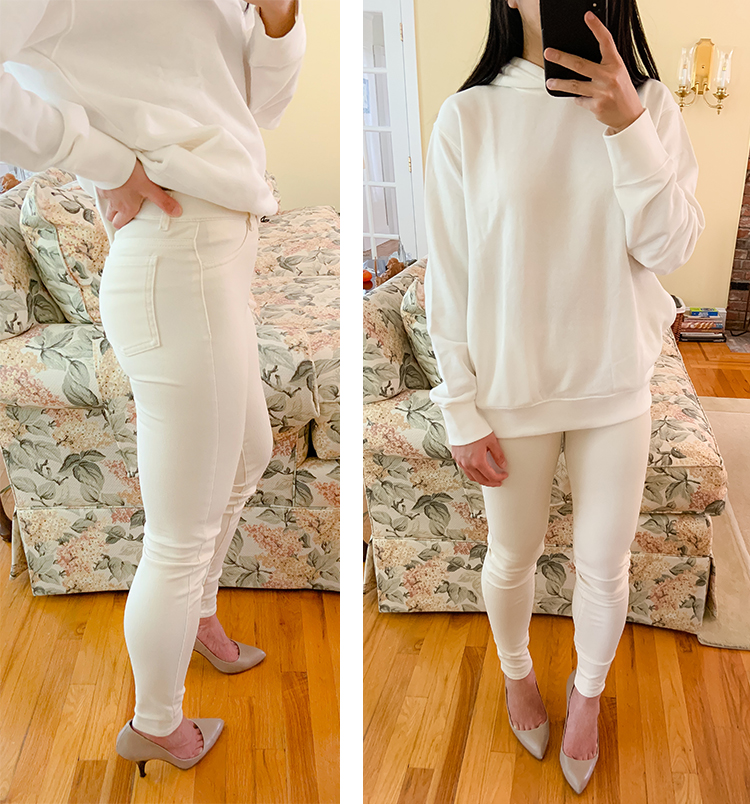 You can buy the Uniqlo HEATTECH Ultra Stretch Leggings Pants here. And here are some more picks for the Uniqlo Anniversary Sale:

---
¹ Target made a copy this fall of my favorite sweater in this category
² 53% Polyester/20% Cotton/10% Spandex/9% Acrylic/8% Rayon
³According to the size guide, the XXS has a shorter inseam, at 28.5″; the inseams for size XS-M are roughly the same at ~29.3″, and the inseam for size L-XXL is about 30″.
⁴ The pant legs are cuffed about an inch in these photos