These photos were taken before the stay-home orders were issued
Someone I occasionally interface with on Zoom is always impeccably made up, and leaves no small detail unconsidered: from professional(-seeming) blowouts to fanciful ear jackets (which make me wish I had ear piercings), she exudes pre-pandemic vibes. And little by little, I too am climbing out of the sartorial rut I fell into when I stopped going places. I recently "found" (I never fully unpacked my summer wardrobe this year) this tweed top which I wore often last summer, and was reminded how much I enjoyed it. It's no less comfortable than a sweatshirt, but makes me feel less dumpy. I re-wore this outfit (sans the pants and hat, but with the necklace) on a recent Zoom hangout with friends, and felt like a million bucks.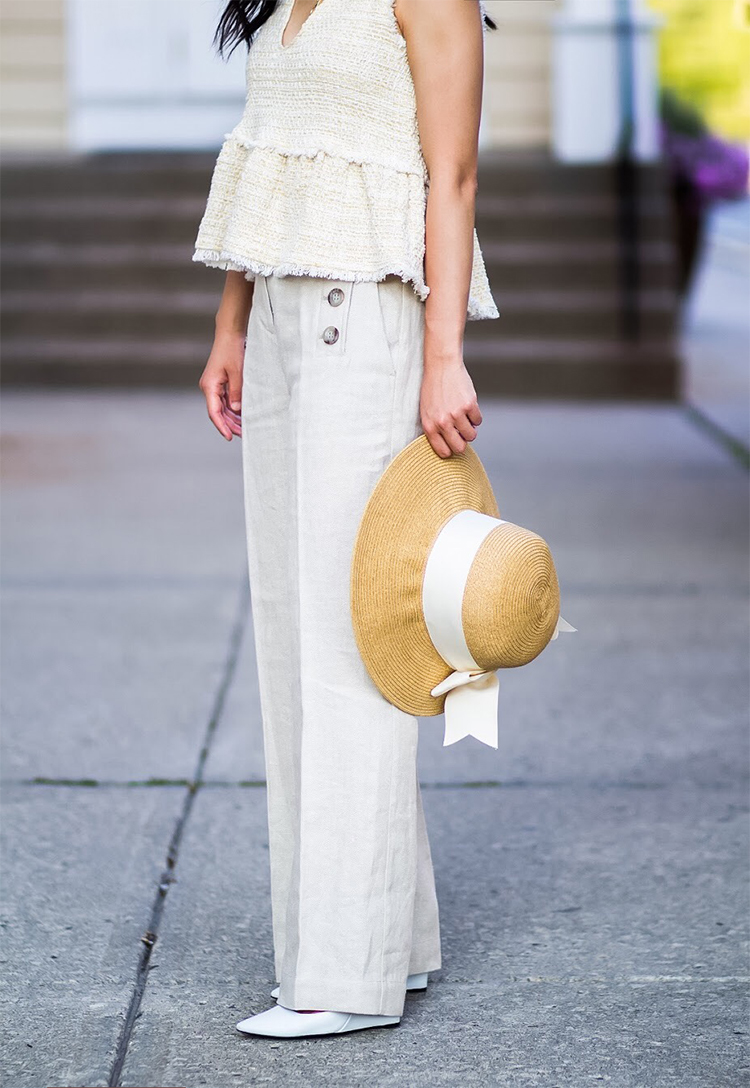 Enjoy the rest of your week, everyone!