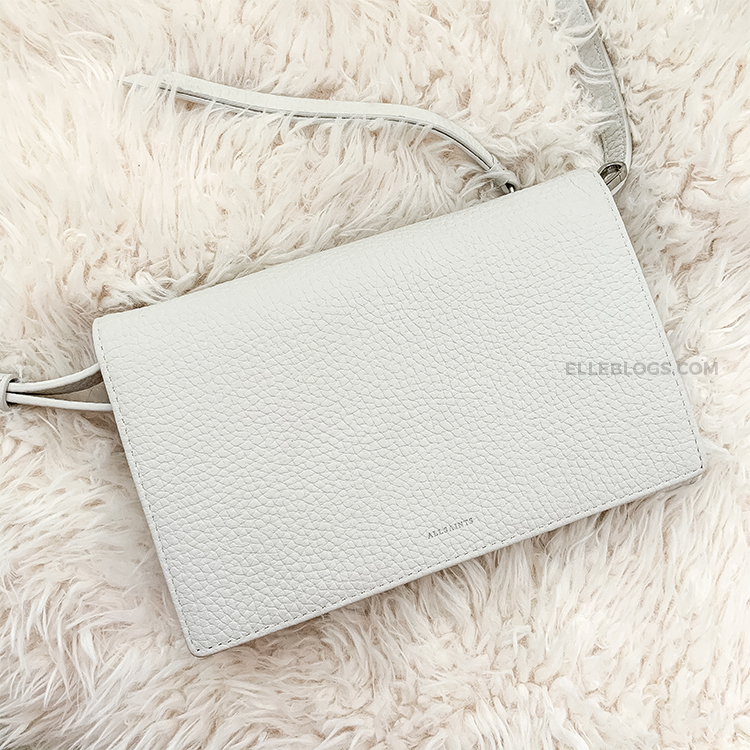 One category of product that has fallen off my radar is bags. Sure, I still have a few holy grail items on my wishlist, but my desire to buy them has waned. One of the last (successful) bag purchases I made was the AllSaints Fetch Leather Crossbody Bag: a surprisingly functional bag considering its size, the Fetch Crossbody has two (relatively) large zippered compartments, several built-in card slots, and both a shoulder- and crossbody-straps, making it a perfect everyday bag.
MATERIAL & CONSTRUCTION Constructed from supple, pebble textured cow leather, the surface is surprisingly scratch resistant. While I've not had many opportunities to battle-test the bag, so far it's seemed fairly sturdy and low-maintenance, even in a lighter color. There are also no workmanship issues to mention here.
SIZE This bag measures 7.75″W x 5″H x 1.5″D, with removable 19.5″ shoulder straps and convertible crossbody straps that adjust from ~20″ to 25″. The bag has a small footprint, but fits all of my essentials: phone, a few beauty products, cards/cash, and keys. The bag's profile is slim, however, so bulkier items like sunglasses fit awkwardly.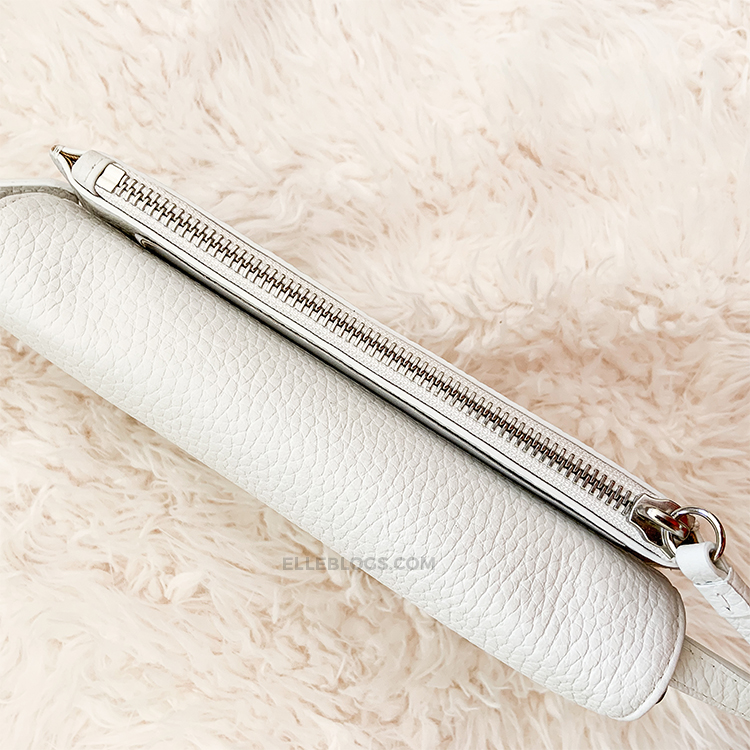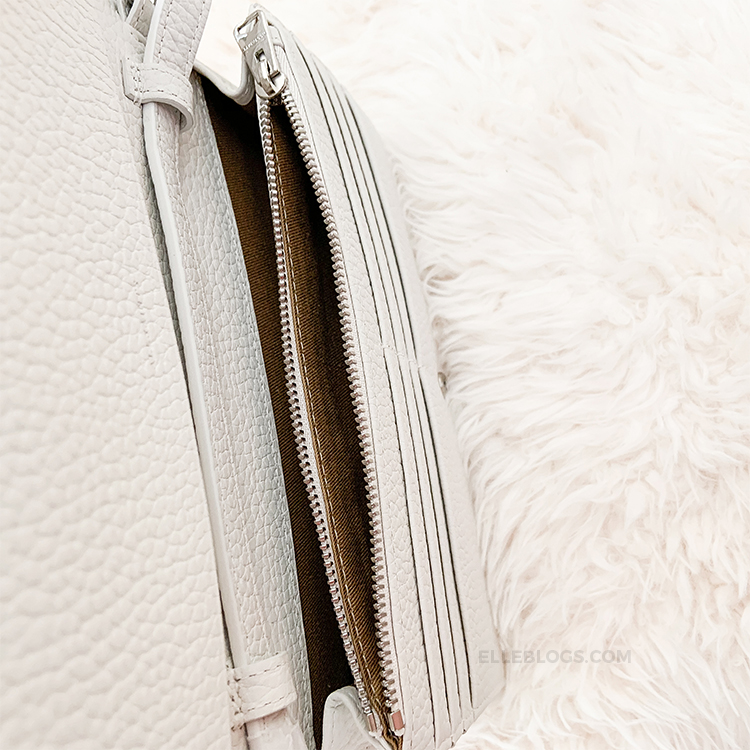 DETAILS The bag's design is fairly minimalist: the stamped logo on the front is extremely subtle, and there are no extraneous details. I love that both larger compartments have zippered closures, and that there are several built-in card slots. Having both a removable chain shoulder strap and a detachable, adjustable-length crossbody strap add to its versatility.

PRICE The bag retails for $148.00, which is already a pretty reasonable price, but can be found on significant sale in seasonal colors.
Buy the ALLSAINTS Fetch Leather Crossbody Bag at AllSaints, Nordstrom, Bloomingdale's, Revolve, and Zappos.