These photos were taken before the stay-home orders were issued
One of my favorite outerwear purchases from the last year, the Burberry 3 – 12 Cotton-gabardine Trench Coat, is currently 40% off at Net-a-Porter (which is running its summer sale). I love the A-line shape and the oversized hood. Because it runs large for a children's style, the coat actually doesn't look disproportionate on a shorter adult. Sizes run 3-14, and I am wearing a size 12 here (while size 10 fit me just fine, the sleeves couldn't fully cover my wrists).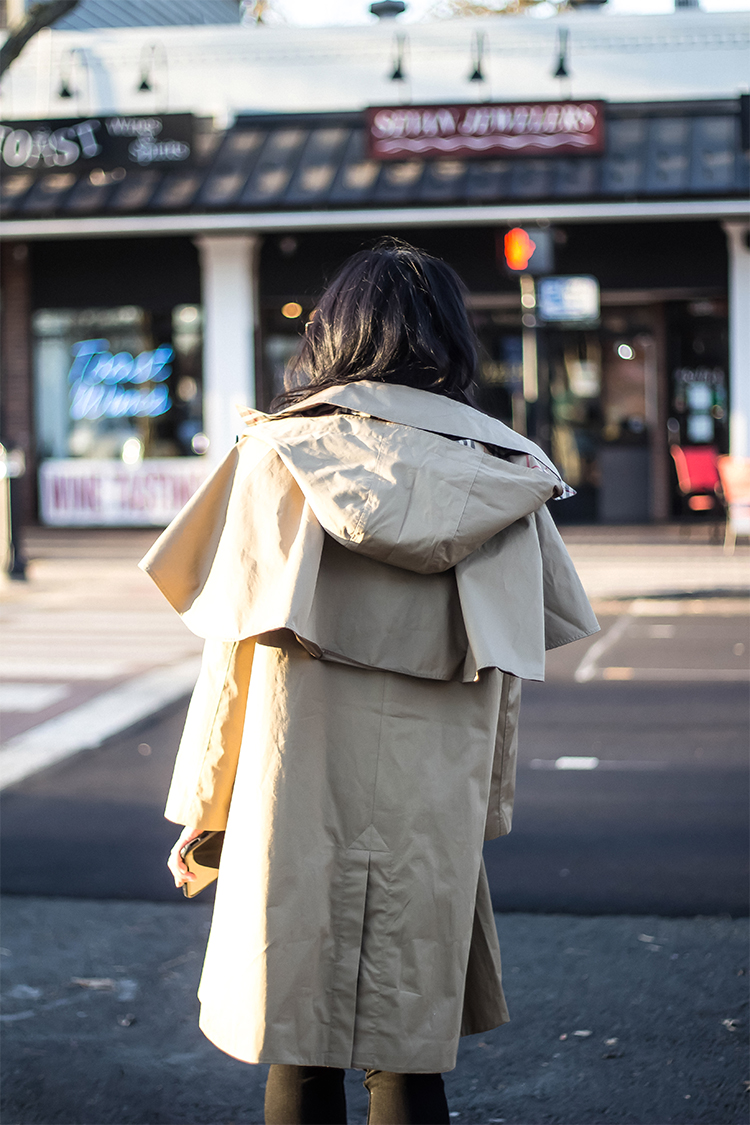 Some more picks from the Net-a-Porter sale:

Happy shopping!