I'm still playing catch-up with posts, but here are my favorites from April.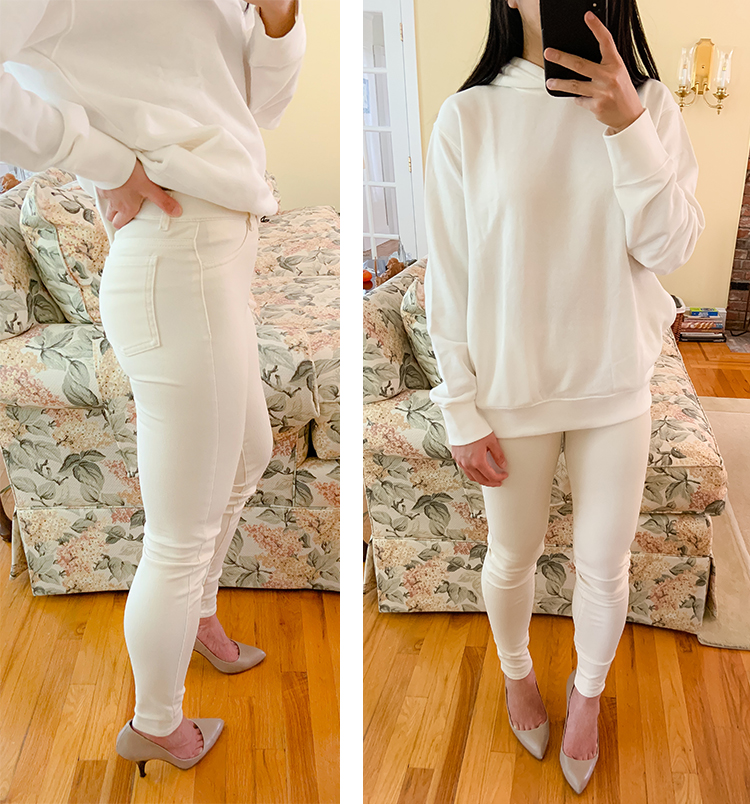 These Uniqlo Ultra Stretch Leggings Pants look like pants but feel more like leggings, so are a step closer to outside clothes from sweatpants. While I still prefer the fit and substance of the HEATTECH Ultra Stretch Leggings Pants (a February favorite), this unlined version is more appropriate for warm weather. (I do wish they had real pockets in the front though.)
I started using silk pillowcases last fall and, as much as I liked them then, I really like them in warm(er) weather. There are few things better than slipping into bed after a shower at night and sinking my face into a silk covered pillow. It's just the best.
I complained to my dad about being unable to find flour online when the stay-at-home orders went into effect, and in typical dad fashion, he proceeded to buy me about 80 pounds of flour. So now I bake (almost) every day. And these $250 Cookies (how they got their name) are one of my favorite recipes to bake.
The reviews for this sweater are understandably mixed: while the fit is awkward (the sleeves are much too long, and the length is more tunic than dress), it's quite comfy and soft, making it kind of perfect for lounging. (I'd recommend this sweater at the price point at which I got it–a little over $50–but I wouldn't suggest paying more.)
My laziness level peaked in April, during which even the idea of putting on a pullover exhausted me; as a result, I wore many zip-up jackets, with the Superplush Sherpa Full-Zip Jacket being one of my favorites.
♥ ♥ ♥ ♥ ♥
What were your April favorites? Write me or comment below!