These photos were taken before the stay-home orders were issued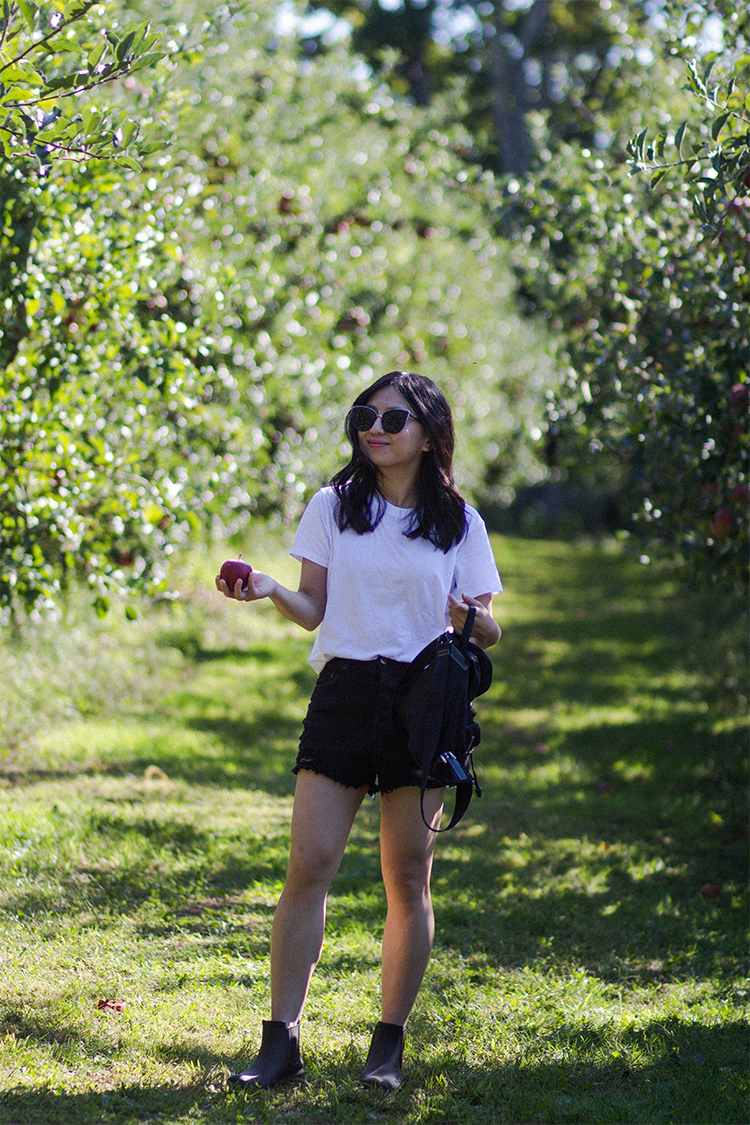 Reasonable t-shirts (i.e., affordable and comfortable) are fairly plentiful, but finding one that's proportional for someone short is more challenging. So I was very excited to find the Mott & Bow Noble Boxy Semi-Crop Tee, which is 100% cotton, incredibly soft, and the perfect length on 5'2 me.
It's not inexpensive at $30, but with how frequently I reach for mine, the cost is easy to justify. I plan to order a few more as my need for casualwear expands.