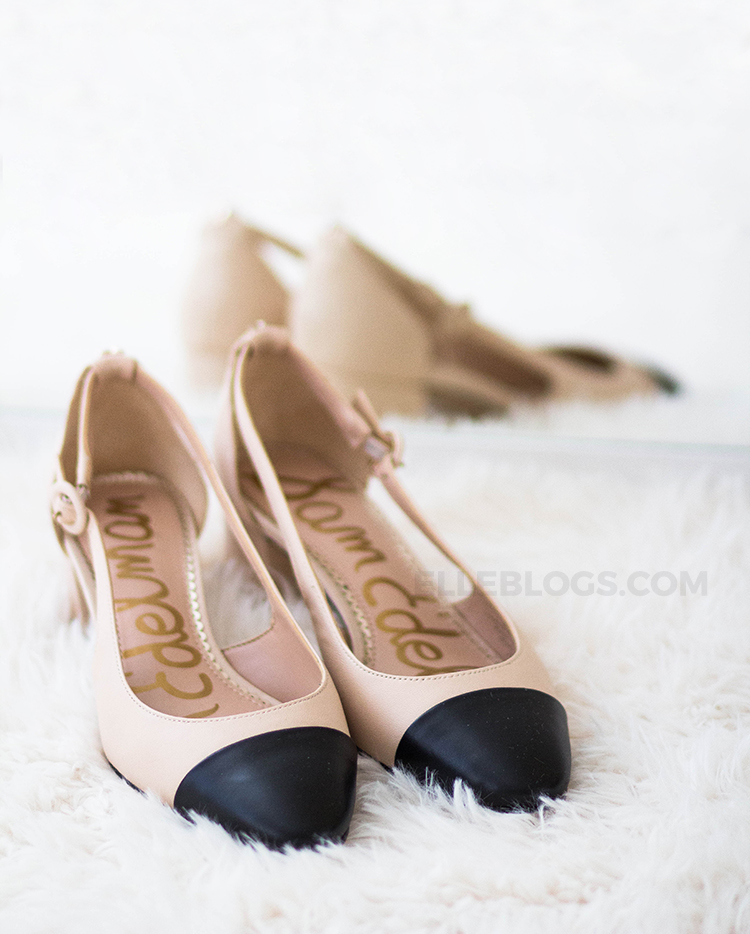 ♥ Shopbop's "Spring Event" started today for everyone: take up to 25% off (15% off orders over $200, 20% off orders over $500, or 25% off orders over $800) full-price styles with code SPRING (eligible styles will have the word "SPRING" marked below the price). My picks: Rebecca Minkoff Zina Jumpsuit (ordered!), DeMellier Oxford Crossbody Bag, Free People Whistler Button Down Dress, Madewell Tie Knot Medium Crossbody Bag, adidas by Stella McCartney Parka, Marni Shoulder Bag, AYR The Robe Coat, Rebecca Minkoff Talia Pullover, Tory Burch Lee Radzwill Petite Bag, IRO Charlos Blouse, Knot Sisters Phillips Dress, and Marni Trunk Reverse Bag.
♥ Got a Birkin Bag to Sell? That's a Problem for Hermès (The Wall Street Journal): "… the Birkin and Kelly … contribute 25% to 30% of total sales [at Hermès and] … probably generated between €1.7 billion and €2.1 billion of revenue for the brand in 2019. Production of the two models is strictly rationed, with approximately 120,000 units made every year … But the bags are readily available secondhand on a growing number of websites … The resale activity is double-edged for Hermès … Shoppers can expect to pay a 50% to 100% premium to store prices for unusual colors … If the company did want more sway over secondhand sales, management would have to pay a hefty premium to buy back bags. It would also have to devise a system that prevented shoppers from flipping Birkin and Kelly products back to the company for profit. Of course, the easiest way for Hermès to take the heat out of the resale market would be to make the bags more readily available in its boutiques. At the same time, readier access would undermine the appeal of owning a Birkin or a Kelly. Getting the balance just right might not be easy."
♥ Reddit's Profane, Greedy Traders Are Shaking Up the Stock Market (Bloomberg): "Members of r/WSB believe they've discovered a kind of perpetual motion machine in the interplay of stocks with options contracts … It goes like this: Members make bets that rely on market makers, the professional middlemen who sell you a 'call' … or a 'put' … Market makers … When taking a bet, they lay off the risk. If someone buys a call … speculating on a rally, the dealer buys stock in the underlying company. If the stock rises, the dealer may have to pay out on the option—but that's offset by the gain on the shares. When shares keep rising, managing the hedge entails buying more stock. That's where the Reddit set perceives a weakness. A favorite tactic on r/WSB is to swamp the market with call purchases early in the morning in an attempt to force dealers to keep buying stock … As the stock price rises, so does the value of the calls, often by far more … The forum's zest for call options is a key force behind a broad market trend. By one measure, the value of options traded rose 77% over the first six weeks of 2020. Much of this expansion was concentrated in a handful of stocks popular among individual investors … Chatter on a Reddit message board is pushing up prices on some stocks and reshaping the options market. Retail traders are back—for better or for worse."
♥ One Year After Karl, Where Do Chanel and Fendi Go From Here? (The Business of Fashion): "Lagerfeld's talent was not in innovating silhouette or defining a trend, it was in world building: his ability to sell the dream through his elaborate fashion shows, which would then sell a bit of couture, a decent amount of ready-to-wear, a lot of handbags and sunglasses, and many, many bottles of perfume and tubes of lipstick. The strategy made him, and Chanel, untouchable … Today, selling the dream still sells the lipstick, but the consumer's experience throughout that process has changed … Clients do research, they know things. The story they buy needs to check out. The Chanel customer is more attuned than ever to the runway, and while they expect to be wowed, they also want to see clothes that they can fantasise about wearing themselves, even if it's couture."
♥ Tikked Off: What Happens When TikTok Fame Fades (Vox): "TikTok has created a celebrity manufacturing machine that operates faster and more powerfully than any social media platform that has come before it, turning average teenagers into international stars in a matter of weeks, sometimes days. For many kids who've experienced it, it's exhilarating — until it isn't … TikTok's fickle nature and mysterious, ever-changing algorithm means there is an ocean of users whose fame and clout are fluctuating at every moment, and that new faces are always rising as others fall away. For the majority of kids who use TikTok for fun, that isn't a problem. But for the growing number who get caught up in a wave of attention only to watch it drift away, it can be devastating."
♥ I really like Coach's spring collection, which comprises primarily designer chimeras, but good ones, nonetheless.

♥ What, Exactly, Is Going on With Blue Apron? (Grub Street): "Blue Apron pioneered the meal-kit delivery service … in 2012 … the company reportedly lost almost $24 million during the last three months of 2019 … It also continued to bleed customers, losing another 206,000 by the last quarter of 2019 compared to 2018 … The company was valued at $2 billion after its IPO, and is now worth roughly $58 million … It's laying off 240 employees and shutting down its warehouse in Arlington, Texas. It'll still have California and New York distribution and assembly locations … Leadership is apparently trying to sell the company."
♥ (Video) Coronavirus: Last Week Tonight with John Oliver (YouTube)
♥ Surgeon General Urges the Public to Stop Buying Face Masks (The New York Times): "… panicked consumers rush to buy masks online, including so-called N95s, a surge that has led to price gouging and counterfeit product … the best way to protect against the virus is to wash hands regularly, and for those who are feeling ill to stay home. Health officials around the world have been imploring the public to stop buying masks if they are healthy or not caring for someone who is ill. Medical professionals need a large supply of the masks because they are in direct contact with infected patients and must change their masks repeatedly."
♥ Walmart Developing a Membership Program to Rival Amazon's Prime (Bloomberg): "The service, called Walmart+, will expand on the retailer's existing grocery-delivery subscription service, which it introduced last year … Additional perks could include discounts on prescription drugs and fuel … Walmart has tried to mimic Prime before, testing a program called ShippingPass that it shuttered in 2017 … Walmart's existing grocery delivery service [is] the one business where Walmart has a clear advantage over Amazon, with more than 20% market share in the $800 billion category. Walmart already delivers groceries from more than 1,600 U.S. stores … Walmart's Delivery Unlimited service currently costs $98 a year or $12.95 monthly, and uses a free 15-day trial to entice new members. Customers can also pay a per-delivery fee, with no membership."
♥ Select styles are up to 85% off at Bare Necessities, including some styles from The Little Bra Company. Two-day shipping is free on orders over $70. If you wear a size 34C in TLBC (or a size up in VS/Aerie), here some heavily-discounted styles: Lucia Plunge Bra, Vanessa Convertible Bralette, Catherine Lace Bra, Angela T-Shirt Bra, and Elizabeth Sports Bra. If you can't meet the free-shipping threshold, try ordering from Walmart (BN's parent company) instead, which offers free shipping on all orders.
♥ My Ex-Boyfriend's New Girlfriend Is Lady Gaga (The New York Times): "Social media in 2020 is so ingrained that it's no longer a supplement or even an addiction. It's just an accelerated extension of the way humans have always behaved. We live in a culture of constant updates. You want to unsubscribe? Well, you can't."
♥ The Nuclear Family Was a Mistake (The Atlantic): "… the story of the family, once a dense cluster of many siblings and extended kin, fragmenting into ever smaller and more fragile forms. The initial result of that fragmentation, the nuclear family, didn't seem so bad. But then, because the nuclear family is so brittle, the fragmentation continued. In many sectors of society, nuclear families fragmented into single-parent families, single-parent families into chaotic families or no families … We've made life freer for individuals and more unstable for families. We've made life better for adults but worse for children. We've moved from big, interconnected, and extended families, which helped protect the most vulnerable people in society from the shocks of life, to smaller, detached nuclear families … Americans today have less family than ever before. From 1970 to 2012, the share of households consisting of married couples with kids has been cut in half. In 1960, according to census data, just 13 percent of all households were single-person households. In 2018, that figure was 28 percent. In 1850, 75 percent of Americans older than 65 lived with relatives; by 1990, only 18 percent did."
♥ The Liquor Everyone's Buying—Even People Who Can't Stand It (The Wall Street Journal): "China's Kweichow Moutai Co. has become the world's most valuable liquor company thanks to a fiery spirit that can cost nearly $400 a bottle … retailers charge 1,499 yuan, or $213, for a half-liter bottle of the clear spirit, which is 53% alcohol. But some stores in Shanghai demand 2,800 yuan, nearly $400, or more … the drink is like a designer handbag: its value is enhanced by a hefty price tag."
♥ Random sale finds: 3.1 Phillip Lim Pashli Mini Bag (more colorways here), Burberry Scarf Print Skirt, The North Face Faux Shearling Jacket, Cole Haan Ophelia Mule, Chloe Annie Shoulder Bag, Salvatore Ferragamo Vara Bow Crossbody, Chloe Medium Marcie Bag, Burberry Padded Down-Collar Trench Coat, Vince Camuto Saavie Bootie (additional colorway here), Salvatore Ferragamo Varina Ballet Pumps, Balmain Button-Embellished Jumpsuit, Ganni Floral-Print Wrap Midi Dress, FARM Rio Mixed Liberty Blouse, Burberry Check Cashmere Scarf, Schutz Tennie Lace-Up Boots, Marc Jacobs Mini Empire City Bag, Salvatore Ferragamo Vara Bow Mini Crossbody, Mara Hoffman Nikko Wrap-Effect Pants, Marc Jacobs Top-Zip Crossbody Bag, Ulla Johnson Landon Ruffled Jumpsuit, Neiman Marcus Double-Breasted Shirtdress, and Burberry Explorer Leather Cap.
♥ The Mysterious Tinder Catfish That Ensnared 16 Women in a Single Night (CNET): "If live cod are shipped alone … they become inactive during the long journey and their meat ends up mushy and tasteless. Eventually someone realized the solution was to ship cod with predatory catfish … 'The catfish will keep the cod agile … There are those people who are catfish in life. They keep you on your toes. They keep you guessing. They keep you fresh' … Norton … estimates that one in 10 online dating profiles are fake."
♥ Miranda's Rebellion (The Washington Post): "Black women and Latino women consistently deliver huge margins to Democrats. And in the 2016 election, 52 percent of white women outside of the South voted for Hillary Clinton … It is white women in the Deep South who have remained the loyalists … giving Trump 64 percent of their vote in 2016."
♥ Can We Get a Vaccine Early? How the Rich Are Preparing for Coronavirus (Bloomberg): "… a doctor who makes house calls in Aspen, Colorado, said 'the wealthy aren't going to necessarily have access to things that the common person is not going to have access to.' But that hasn't stopped them from asking if they can get their hands on a coronavirus vaccine. 'The answer is no. They just want to know.' "
♥ Recently purchased: Isabel Marant Etoile Naka Turtleneck Sweater (also sold here and here), LOFT Studded Scalloped Lace up Sneakers, Ann Taylor Embroidered Ruffle Sleeve Tee, Coach Rambler Leather Crossbody Bag, Brooks Brothers Polka-Dot Crepe Shirt Dress, and Schutz Ellarose Sandals.
Enjoy the rest of your week, everyone!