One impulsive fast fashion purchase that I made last season was this Faux Leather Mini Skirt with Suspenders (sold out; similar here and here). There's something compellingly wearable and very current about a mini skirt with suspenders, updated in leather (and not just because a similar style appeared in the Hermès F/W 2020 show–or the BCBG F/W 2016 show). For now I have mostly worn the piece simply, with a long-sleeve fitted bodysuit underneath, allowing its clean silhouette and gold trimmings to shine. But I look forward to contrasting the more minimalist skirt with a romantic frilly blouse in the spring, or pairing it with bold graphic tees to give the overall look some edge.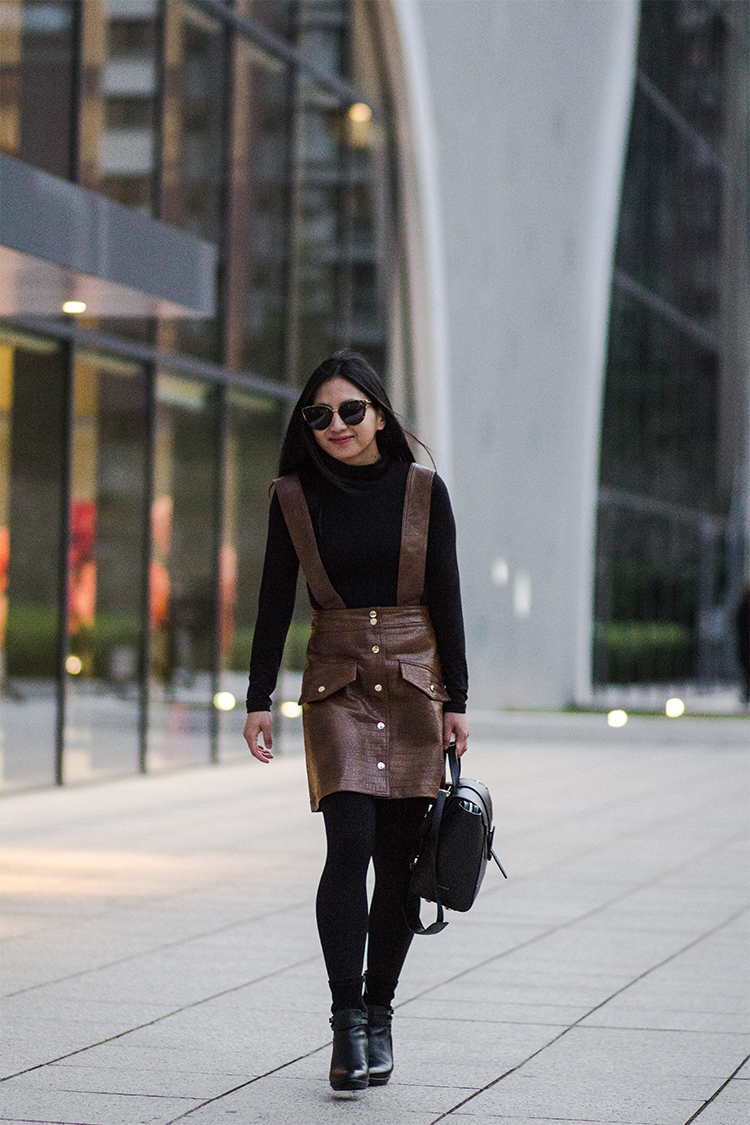 Here are some more skirts with suspenders for your consideration (most are from YesStyle):

---
For iPhone owners, the Apple EarPods with Lightning Connector is currently 53% off at Amazon, a historic low for the retailer. If you need a replacement pair, now's a good time to get them, as they are still full-price through Apple.
---
Happy shopping!