One series that I am bringing back (or hope to bring back… the year's still young and I tend to blog in fits and starts) in 2020 is "Wear It Five Ways." I loved doing these back in the day, but have struggled to find motivation and time for photos in recent years.
I thought I'd start with a piece that I've received several requests for: the wide-leg cropped pant. Because of how much ankle this pant exposes, it's often considered a warm-weather item, but below I show how it can be winterized with fleece-lined tights and mid-calf or knee-high boots.
What's great about the wide-leg cropped pant (I like mine high-waisted to create a longer leg-line) is that it looks just as chic with 3″-4″ heels as it does with loafers and mules. Just be wary of mixing occasions, and resist the urge to layer excessively. As cropped pants are naturally effortless, they can be worn simply with a basic t-shirt and low-top sneakers, or dressed up with a tucked-in blouse and high-heeled shoes.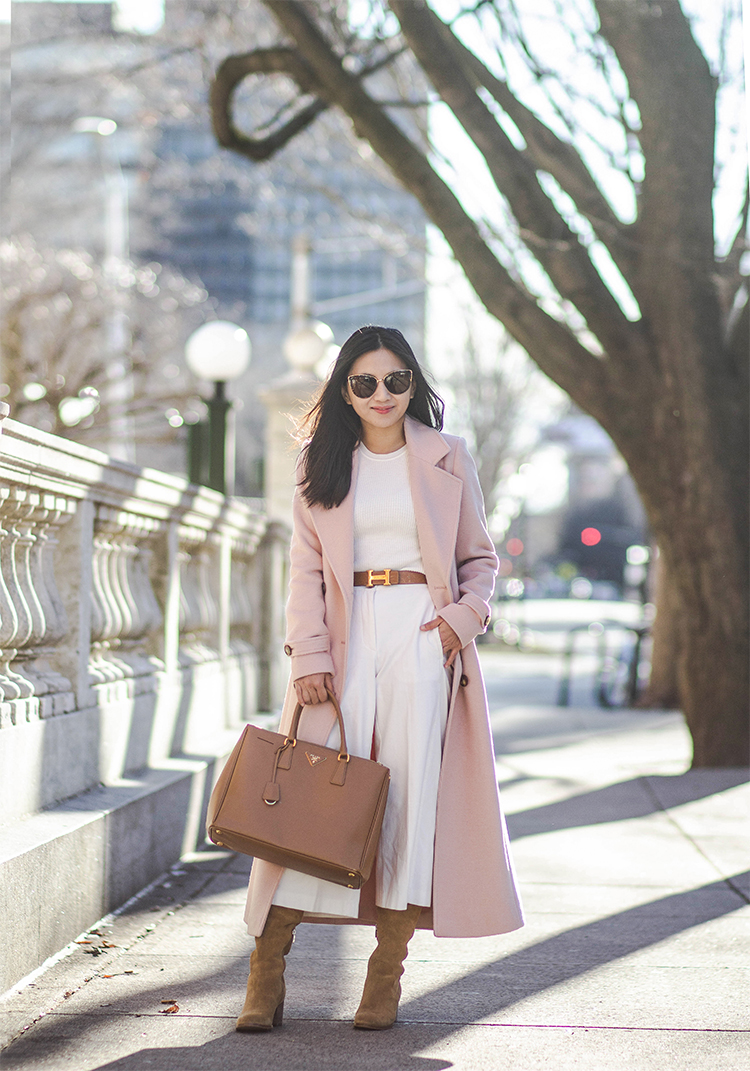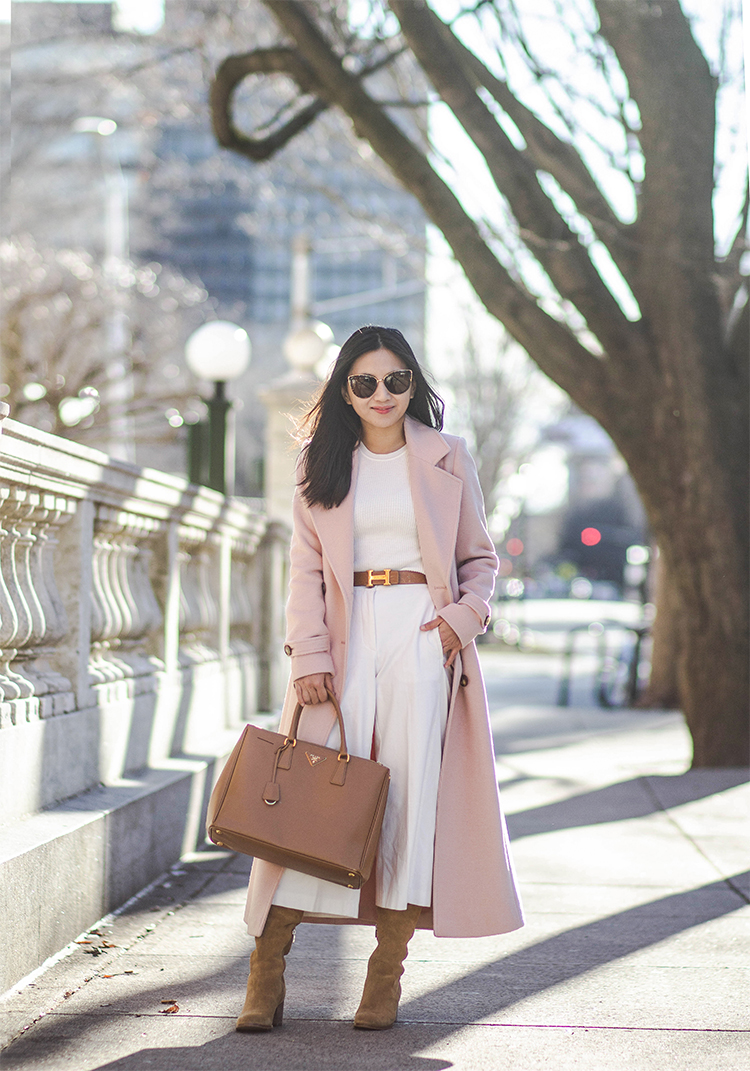 On a smaller frame, I'd suggest sticking to a fitted silhouette on top to balance the wide(r) bottom (and find a pair that's subtly flared and not comically wide).
For those who are in the market for new wide-leg cropped pants, here are a few options at different price points: