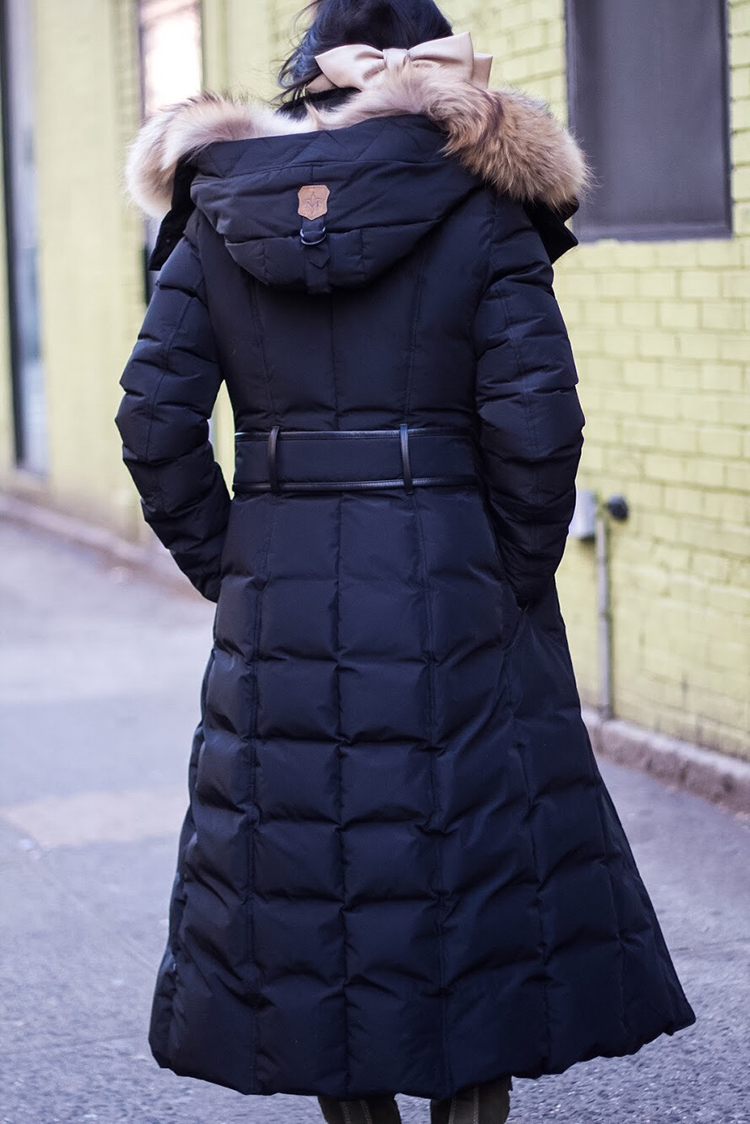 ♥ The Mackage Jada Down Coat (38% off with tonal faux-fur here) that I absolutely love is currently 29% off at SSENSE. It's a little spendy, but what good outerwear isn't? Shipping is free on orders over $200, and returns are free on all orders within 14 days of delivery.
♥ The Age of Instagram Face (The New Yorker): "… the ideal image is always the one that instantly pops on a phone screen. The aesthetic is also marked by a familiar human aspiration, previously best documented in wedding photography, toward a generic sameness … contemporary systems of continual visual self-broadcasting … have created new disciplines of continual visual self-improvement. Social media has supercharged the propensity to regard one's personal identity as a potential source of profit—and, especially for young women, to regard one's body this way, too."
♥ Netflix Is Ad Free, but It Isn't Brand Free (The New York Times): "While it is the dominant streaming platform, with 158 million global subscribers, Netflix also has a $12 billion pile of debt … Even as Netflix resists commercials, it is finding ways to work with brands … The platform does not need to make money from major companies to benefit from working with them. The idea is to fuel subscriptions by drumming up interest in its shows through alliances."
♥ New York City Paid McKinsey Millions to Stem Jail Violence. Instead, Violence Soared. (ProPublica): "McKinsey, which had never before advised a jail or prison system, made data errors that further undercut the results it reported … The firm also persuaded the Department of Correction to spend millions on the sorts of advanced data analytics favored by McKinsey's corporate clients. The department never ended up using many of the those data products, some of which simply did not work very well … Today, McKinsey acknowledges that potentially unruly inmates were intentionally excluded from the earliest Restart units, but says it was done only to give the consultants time to fine-tune their approach. Yet neither they nor their clients disclosed that caveat … during a November 2015 hearing before the Correction Department's oversight board … A 2017 department analysis supports the contention that the manipulation continued."
♥ Stop Believing in Free Shipping (The Atlantic): "There's scarcely tastier bait for American shoppers than free shipping, and it's been transformed from an occasional incentive into something that closely resembles a consumer requirement. But shipping isn't free for the people who send packages, and an insatiable demand for this perk might be the thing that breaks mom-and-pop retail for good … In a 2018 survey by Internet Retailer, shipping charges were cited as the most common reason shoppers abandon their carts, topping the pet-peeve list for nearly a third of respondents."
♥ What Happens When a Weddings Influencer Gets Divorced? (The New York Times): "As has become the case with many influencers who built their brands with aspirational images, Ms. Guy began posting more 'real' images and captions about her messy personal life and her anxieties … Her brand … has evolved to represent 'women in transition.' As it turns out, she is not the only woman who had a perfectly-imperfect, bohemian wedding in the 2010s that ended in divorce."
♥ Thousands of new styles are now up to 70% off at Shopbop (prices as marked). Shipping is free on all orders. My picks: Vince Stepped Hem Wool Turtleneck, Fame and Partners The Maya Dress (love!), alice + oliviaTevi Cowl Neck Ruffle Dress, and I.AM.GIA Pixie Coat.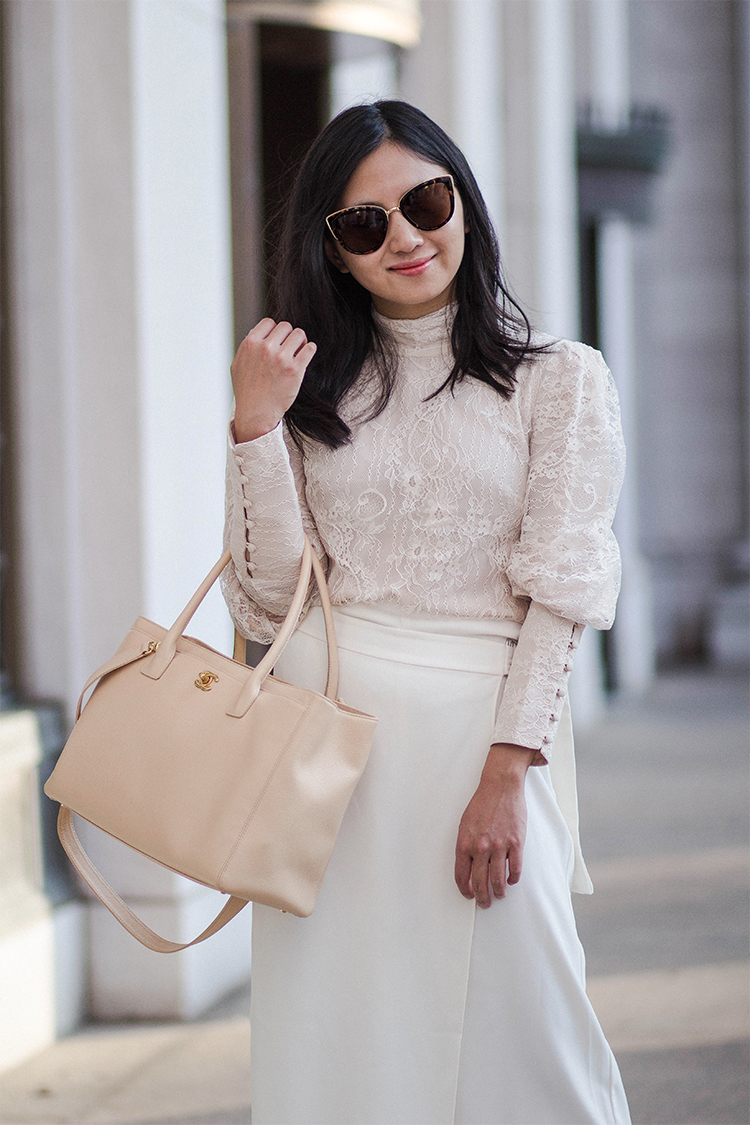 ♥ The Trouble with Theories of Everything (Nautilus Magazine): "… theories that make sense must be insensitive, at the scales we can measure in the laboratory, to the effects of possible new physics at much smaller distance scales … Since our empirical knowledge is likely to always be partially incomplete, the theories that work to explain that part of the universe we can probe will, by practical necessity, be insensitive to possible new physics at scales beyond our current reach. It is a feature of our epistemology, and something we did not fully appreciate before we began to explore the extreme scales where quantum mechanics and relativity both become important."
♥ Inside The World of Interiors, Condé Nast's Secret Weapon (The New York Times): "Those who work in magazines read The World of Interiors with a mix of appreciation and envy. In an age when editors of monthlies must compete, seemingly impossibly, with the daily dopamine hits of 'grams and memes and TikToks, The World of Interiors appears to occupy an earlier, more dignified era."
♥ Kate Spade CEO Anna Bakst to Depart (The Wall Street Journal): "… Anna Bakst, is leaving at the end of 2019, marking a less than two-year tenure as leader of the struggling brand … She previously worked for the Michael Kors brand … Kate Spade will be overseen by Tapestry's finance chief, Joanne Crevoiserat, in the interim. Tapestry is already looking for Ms. Bakst's replacement … in the most recent quarter, Kate Spade's comparable sales … fell 16%. They declined 7% in the most recent fiscal year, but overall net sales for the brand increased."
♥ Bonobos Founder Andy Dunn Is Leaving Walmart in Early 2020 (Adweek): "After two years at the world's largest retailer, Bonobos founder Andy Dunn is leaving Walmart. Dunn joined the company as svp of digital consumer brands when Walmart acquired Bonobos, the online menswear brand where he had been CEO since its inception in 2007."
♥ Until 12/17, take 37% off everything at Madewell with code ACTFAST. Full terms here. Shipping and returns are free for Madewell Insiders (membership is free).

♥ In Memoriam: The Brands We Lost in the 2010s (Vox): "American Apparel … Avenue … Blockbuster … Charlotte Russe … Columbia Record House … Payless … Borders … Bon-Ton."
♥ Can Bergdorf Goodman Win the Barneys Race? (The New York Times): "The bankruptcy and liquidation of Barneys New York … unleashed a wave of high-stakes competition in Manhattan … The winner in that tussle could very well be Bergdorf Goodman … Whether it succeeds or not will be largely the responsibility of a new driver: Darcy Penick, who became president in September 2018 … She is overseeing a staff of about 900, including some of retail's best store associates: More than 60 percent of the salespeople bring in at least $1 million in annual revenue each."
♥ The Battle for Saks' Parent Heats Up (The Business of Fashion): "Shareholders appear poised to reject a company-favoured roughly $1.4 billion bid by HBC Executive Chairman Richard Baker; Catalyst Capital Group, a large shareholder, has put in a slightly higher bid … What once looked like a sure thing is in doubt ahead of a shareholder vote on Dec. 17, and two influential investment advisors have split on whether to support Baker's bid. Chief Executive Helena Foulkes has said the company's retail strategy will remain the same whoever owns it. Whether that's a good thing remains to be seen; third-quarter results were disappointing, and the value of Saks' Manhattan flagship was lowered by 60 percent last month."
♥ The Complicated, Problematic Influence of TripAdvisor Restaurant Reviews (Eater): "TripAdvisor holds considerable clout with international travelers, especially those coming from the European Union, which has 53 percent of all listings. Last year, the site claimed more than 490 million unique monthly visitors across 49 global markets, and its reported annual revenue of $1.62 billion eclipses both Yelp's and Foursquare's by a margin of hundreds of millions … Last year, an extensive investigation by the Times of London claimed that a third of TripAdvisor reviews are fake. A 2019 analysis of nearly 250,000 reviews of hotels in major tourist destinations by a U.K. consumer group found that one out of seven reviews contained 'blatant hallmarks' of being fake."
♥ Prime Leverage: How Amazon Wields Power in the Technology World (The New York Times): "While cloud computing may appear obscure and geeky, it underlies much of the internet. It has grown into one of the technology industry's largest and most lucrative businesses, offering computing power and software to companies. And Amazon is its single-biggest provider. Amazon has used its cloud computing arm … to copy and integrate software that other tech companies pioneered. It has given an edge to its own services by making them more convenient to use, burying rival offerings and bundling discounts to make its products less expensive. The moves drive customers toward Amazon while those responsible for the software may not see a cent … Some of the companies have a phrase for what Amazon is doing: strip-mining software. By lifting other people's innovations, trying to poach their engineers and profiting off what they made, Amazon is choking off the growth of would-be competitors and forcing them to reorient how they do business … The company's tactics have led several rivals to discuss bringing antitrust complaints against it. And regulators and lawmakers are examining its clout in the industry."
♥ Recently ordered: Banana Republic Supersoft Cotton Embroidered Sweater, Halogen High/Low Tunic Sweater, Ann Taylor Houndstooth Coatigan (50% off with code HOLIDAYCHEER), Tory Burch Gigi Over-The-Knee Boot, LOFT Cowl Neck Poncho Sweater, and Free People Rosie Mini Dress (a great henley dress; I sized up for length and for less of a bodycon fit).
Have a great week, everyone!