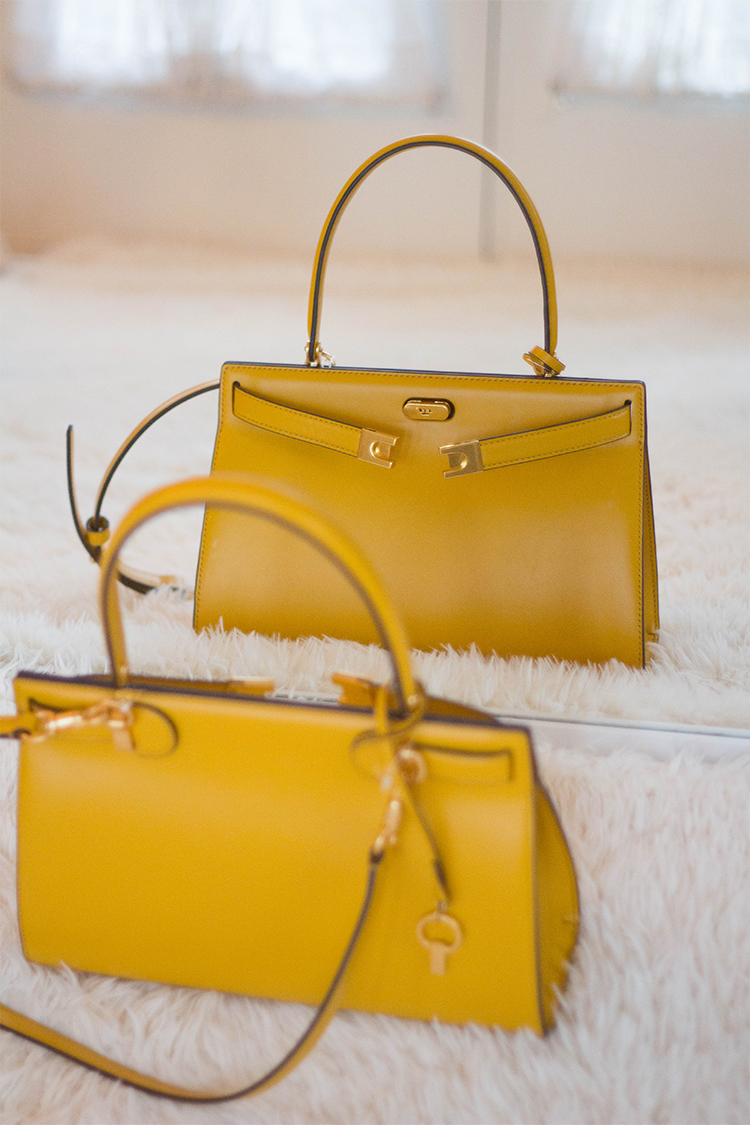 After much deliberation, I decided to keep the Tory Burch Small Lee Radziwill* Leather Bag in Daylily (a punchy yellow). A decision this conflicting usually doesn't end well, but I came to an agreement with my mom where we'll share custody of the bag; so, even if I don't wear it much, it won't go unused (a cop-out, no doubt). But, were it not for the fact that I found someone willing to assume responsibility for the bag after the honeymoon period ends, I would have returned the bag with much less hesitation.
* Who is Lee Radziwill? Is she the Grace Kelly of our time? (And is this a necessary comparison?) Well, they are both American actresses and fashion icons who married into royalty, but the similarities end there. Why did Tory Burch name a bag after her? Well, Radziwill is a known muse for Burch, whose FW18 show was inspired by the socialite.
Moving on to the review:
QUALITY The smooth calf leather is nice, but prone to scratches and blemishes, and vulnerable to rain. In addition to the smooth leather pictured here, the bag is also available in "croc-embossed leather," printed cotton, denim, and calf hair. The bag is well-constructed, with even stitching, plated metal hardware, and symmetrical features.
DETAILS The bag opens to one main compartment with three wall pockets. The bag has a top carry handle and also a detachable, adjustable shoulder strap. I like the trapezoidal shape, triangular gussets, and the many deliberate curves incorporated, enough to overlook how closely the design mimics the well-known Hermès Kelly bag. The Lee Radziwill bag can stand alone, on account of the flat base and protective metal feet.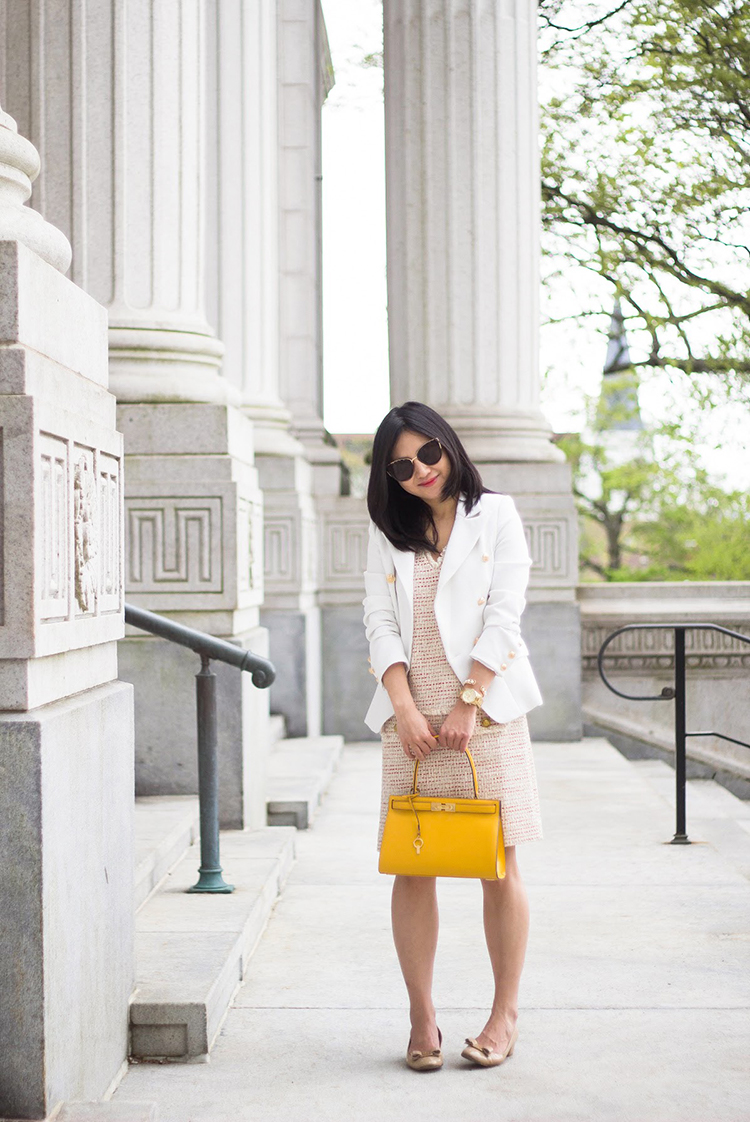 CAPACITY The bag is not particularly "small" at 11.5″ wide, 7.5″ tall, and 3.5″ deep, but because of its relatively rigid construction, the interior capacity is limited. It'll fit a small wallet, a pair of sunglasses in its case, a small cosmetics bag, and some random knickknacks, but will not allow you to indulge in an extra pack of tissues or a bag of snacks.
PRICE At $698, the small Lee Radziwill is more affordable than an entry-level designer bag, but will still cost a pretty penny. The bag has been excluded from many store-wide promotions, but "seasonal" colors (i.e., non-brown or black) will be discounted during sale season.
While there is a lot to like about this bag–the timeless shape and tasteful accents–I find it on the less-practical side, functionally speaking. As mentioned earlier, the bag doesn't hold very much, and the contents are difficult to access with the belt strap and magnetic lock closure (which I find difficult to use). As someone who already owns many trophy bags, I could probably do without this one. (My feelings about this bag have sobered considerably in recent weeks, which is why this review skews negative. I generally try to emphasize shortfalls in my reviews because it's easier to find silver linings in a new purchase, but I certainly don't mean to minimize the bag's worth.)
In addition to the "small" reviewed here, the Lee Radziwill Leather Bag is also available in "petite"/"mini" (8 ½"W x 5″H x 2 ¼"D" and "large" (13″W x 8″H x 4 ½"D).
Buy the Tory Burch Small Radziwill Leather Bag at Bloomingdale's, Nordstrom, Neiman Marcus, Tory Burch, and Farfetch.