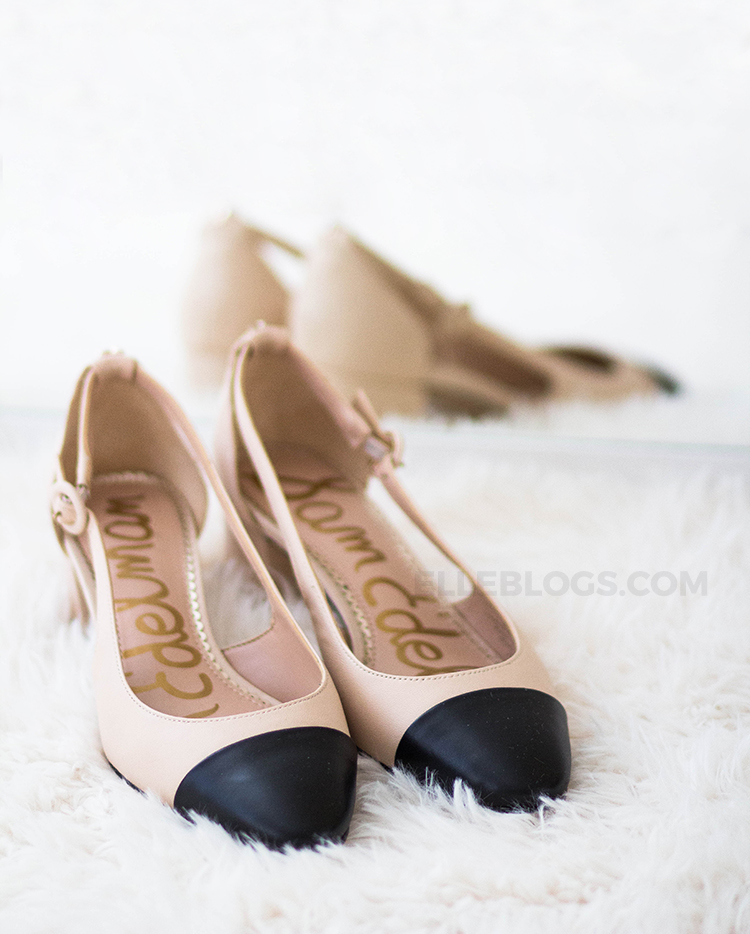 Chanel's two-tone leather slingbacks are among the luxury purveyor's most celebrated and recognized footwear (second perhaps only to the two-tone ballerinas). Unfortunately for me, the shoe fits my feet wrong in too many important ways (and the lack of a proper quarter doesn't allow for the use of cushions and other solutions). Thankfully, many "substitutes" can be found on the mass market.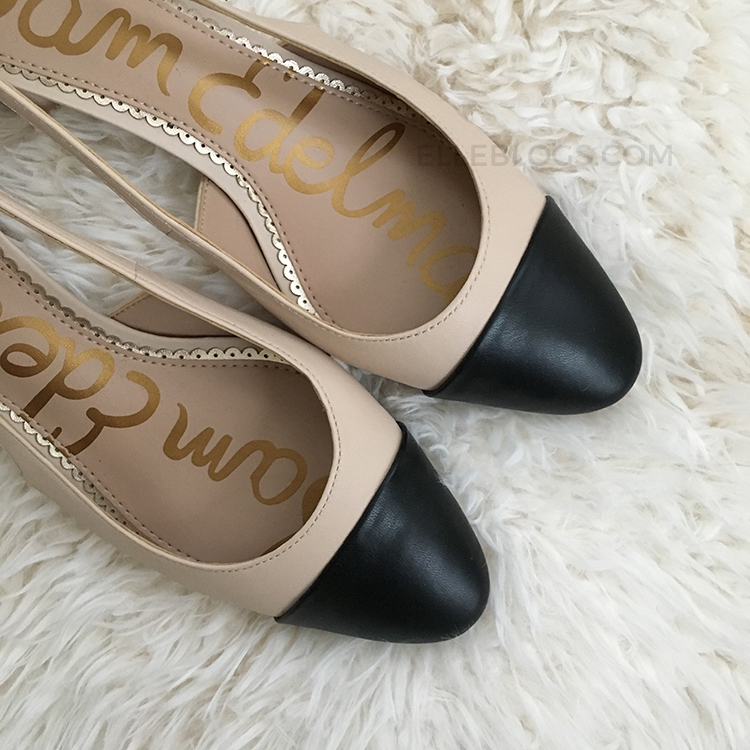 I picked up Sam Edelman's Leah Cap Toe Pumps last year (they made my 2018 "favorites" list) as they are affordably priced ($120.00) and well constructed. Furthermore, the 1-3/4″ block heels are very manageable. And while they are not a true slingback, I find the design more practical than its slingback counterpart, as the adjustable-buckle and an actual quarter allows the shoe to be better adjusted to the wearer's feet.
Fit-wise, I felt the style runs half a size large, so I would recommend sizing down unless you have wide feet (the toe-boxes on these shoes are somewhat small). And my only gripe is that I wish the back of the shoe were slightly taller, as the existing quarter hits my ankle at an awkward place, but this is an issue that "moleskin" padding easily fixed.
Buy the Sam Edelman Leah Cap Toe Pumps in Summer Sand/Black (shown here) and Ballet Pink/Black.
Here are some two-tone shoes at different price points for your consideration: