For those looking for an affordable alternative to the Balmain Double-breasted Wool Blazer, you might consider the Lioness Palermo Blazer, which has faults but is a reasonable option considering the price point.
At $88.00, the Palermo Blazer is reasonably-priced; if possible, coincide your purchase with a Shopbop store-wide event. It's no steal, though: The 100% polyester shell can start to look pill-y after a dozen or so washes, so this is more fast fashion than "investment" piece. You'll also need to reinforce the buttons (which you may want to replace as they are a tad too shiny) as soon as you deem the jacket a keeper, as they are sewn on somewhat haphazardly.
The jacket in XS measures 26.5″ in length (from collar), 23″ in sleeve length, 17″ from underarm to underarm, and 14″ at the waist (buttoned). The style fits somewhat small to size, so size up if you are in between sizes or more apple-shaped.
The jacket ships folded in a small plastic bag so will need to be ironed (low heat) before first wear.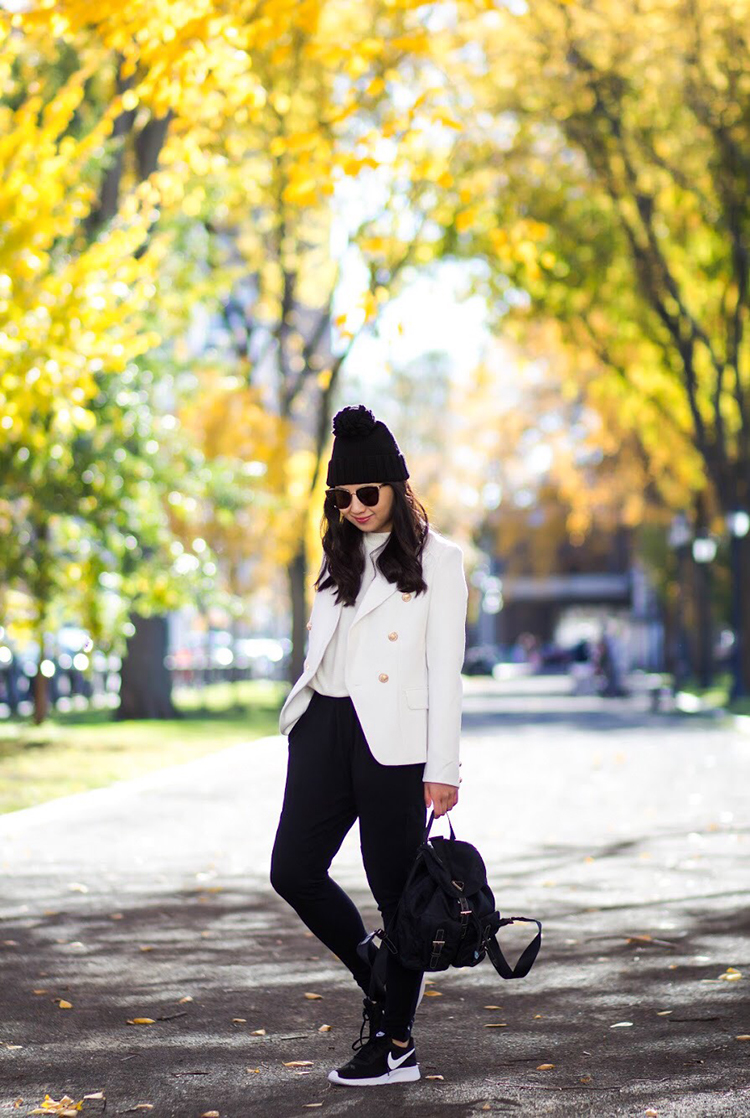 I own the jersey version of the Palermo Jacket (more colors here) in two colorways, and have been fairly pleased with them after calibrating my expectations. I hand wash and hang dry the jackets but don't wash them as frequently as I do more durable pieces.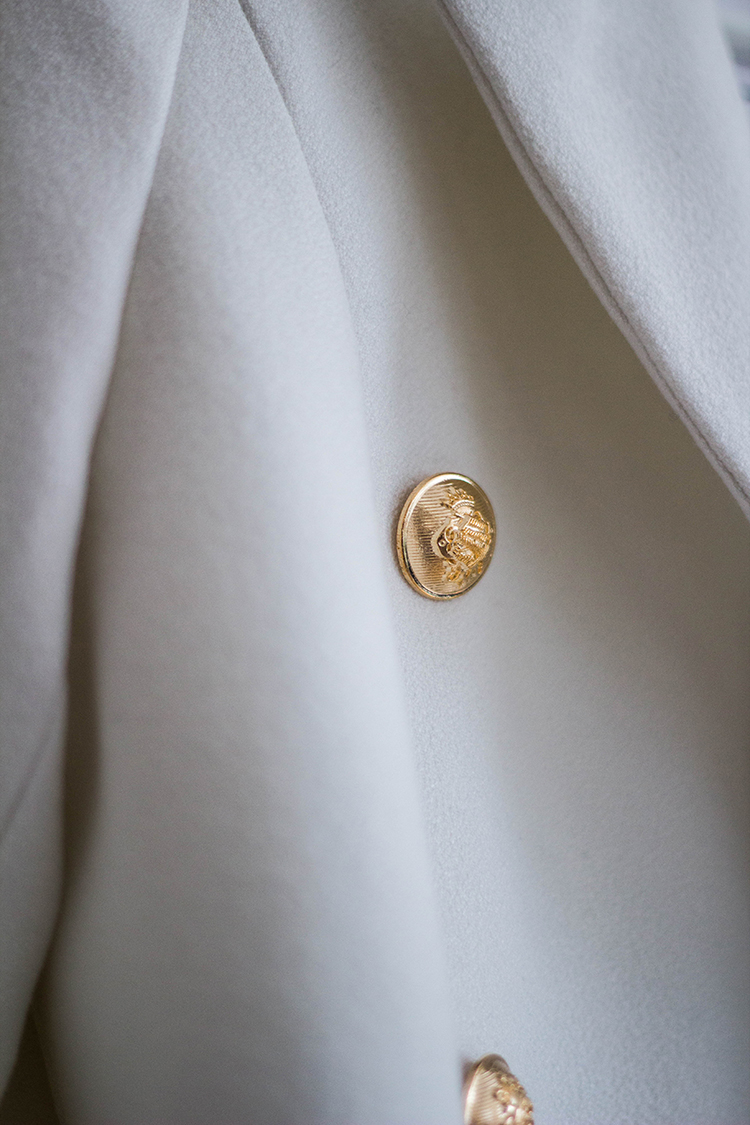 The Palermo Jacket is also available in a festive velvet and in a soft "tweed."
And here are a few more double-breasted jackets at different price points for your consideration: