I have an unhealthy attachment to my many jumpsuits, and am finding it difficult to put them away in preparation for winter. To prolong their season, I've found some ways to wear them warmly.
My go-to is styling them with a cozy faux fur jacket–the BLANKNYC Cropped Faux Fur Jacket that I am wearing here is reasonably priced and of decent quality–and some slim tall boots. On especially cold days, you can also wear a fun base layer (kind of like what I did below) to raise the neckline.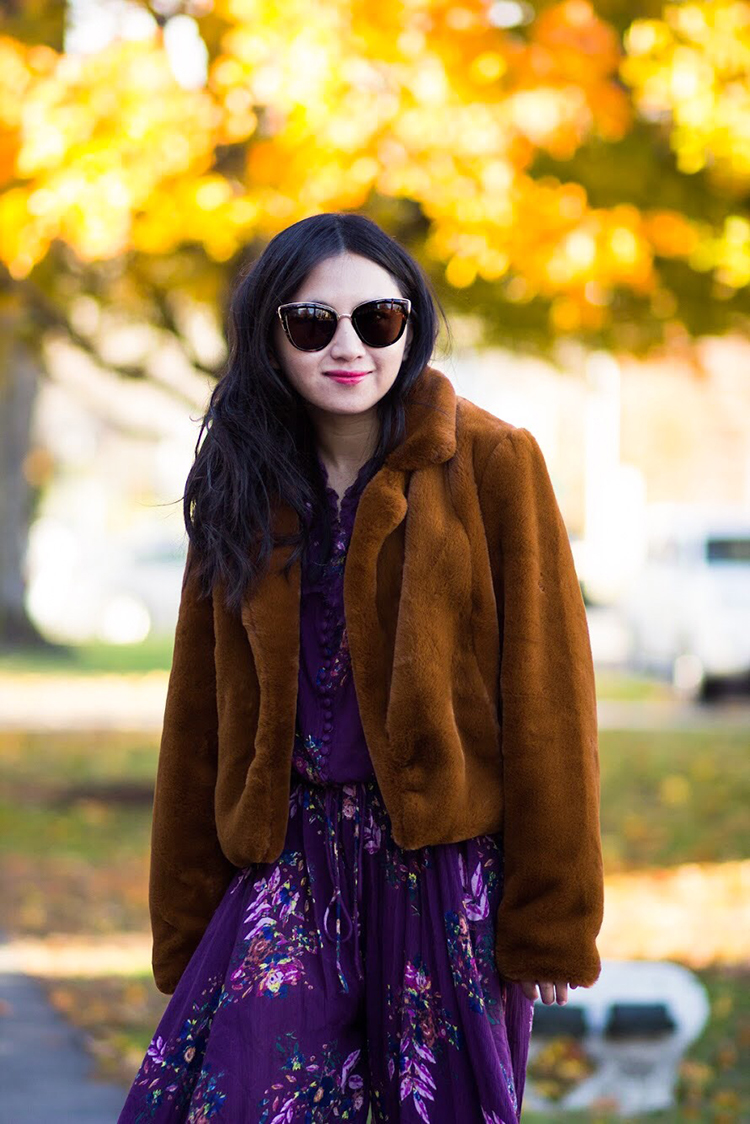 For sleeveless jumpsuits, you might try wearing them over sweaters that have bold sleeves. Or add a warm base layer and top the outfit with a drapey, oversized coatigan.
And as someone who is finally coming around to the belt bag trend, wearing one is a good way to define the waist when you wear baggy utility jumpsuits.