I went on a houndstooth bender (starting with this BP scarf) several weeks ago, and have since picked up several bottoms and accessories in this print. While the paper-bag pants featured here aren't technically in a classic houndstooth, I really like the fall color palette and the wide-pantleg. The material–84% polyester, 14% viscose, and 2% elastane–is unexceptional, but the print alone makes this a keeper.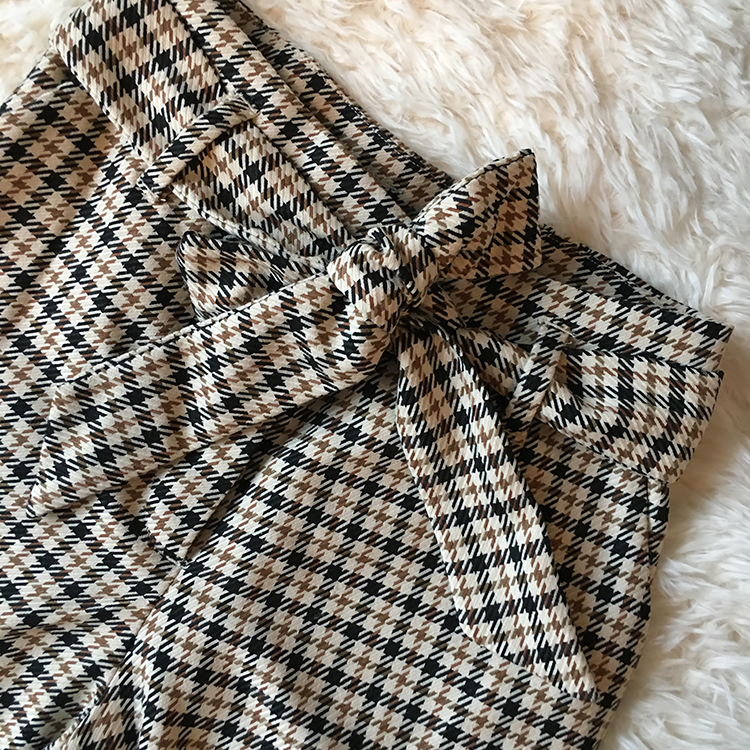 This post was originally scheduled to publish last week when H&M was running a store-wide sale, but I didn't notice (between bouts of food coma) that it never went live. The pants have since sold out in most sizes online, but you might check in stores for more sizes.
I will update the post again if sizes are restocked online.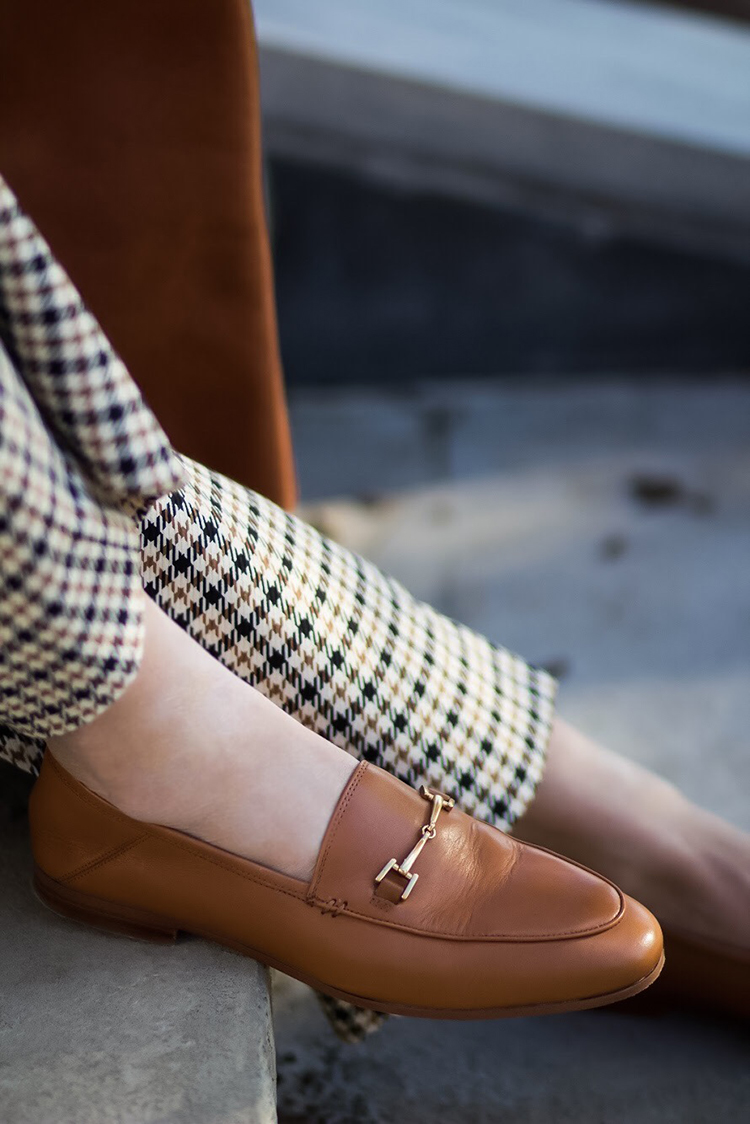 I also ordered these Pull-On Pants to try, but found the material lackluster and the print flat in person. The fit was also off in several respects on 5'2 me, so if you are about my size and share my shape, you can safely pass on this.
A few more houndstooth options for those of you in the market:

Related post: